Mitchell Marsh thought he was 'cursed' in India during IPL 2022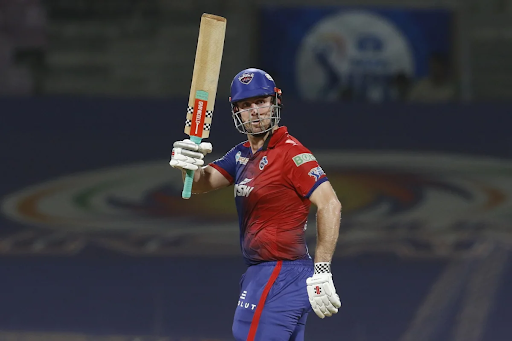 Mitchell Marsh scored 251 runs at 31.37 with two fifties in the IPL 2022 tournament for the Delhi Capitals
Australia and Delhi Capitals (DC) all-rounder Mitchell Marsh has had tremendous success but also a period of scare in the last few months where he has been a vital cog in his Indian Premier League (IPL) team while playing a crucial role in the World Cup winning campaign for his country late last year.
Marsh has rediscovered his game and more importantly he has been enjoying his cricket the way we always should have but was never able to do till the extent possible as seen in the recent months. For Delhi capital's, he was their best batsman in the middle order scoring more than 250 runs in eight matches in IPL 2022 with a couple of half centuries and averaging 31.37.
But Marsh also had a scare during the IPL 2022 tournament wherein he was hospitalised following a coronavirus infection due to which he also missed a good amount of matches for the Delhi side. To believe him, Marsh says that he felt he was cursed in India and was not meant to have any sort of success.
The star Australian all-rounder Marsh, who is now looking to carry on the good work for his country on their tour of Sri Lanka said,
"After my first couple of weeks there I thought that I was cursed in India. I got through my initial injury – which was very minor – but then to play one game and get COVID, it was a bit of a shaky start but once I got going it was nice to put a few consistent performances on the board. I absolutely loved my time there."
Marsh credited former Australia captain and current coach of the Delhi Capitals team Ricky Ponting for helping him with his game and rediscover his confidence.
"Everyone speaks about him so much and what he's achieved in the game, but I got a real sense of how much he cares for his players – I guess that's probably what he was like as a captain and a leader of a team,"

Marsh said. 
"Just the way he makes you feel – he made me feel like I was a really important player for Delhi. You gain confidence from that when a leader instils that sort of confidence in you,"

he added. 
Over the period of last one year, Marsh has not only won a major T20 trophy in the form of ICC T20 World Cup 2021 for Australia but has also been a winning part of the Perth Scorchers team in the Big Bash League (BBL).
"It's been a pretty crazy 12 months. A lot's happened, and I've certainly loved playing as much cricket for Australia consistently. Reflecting on the last 12 months, I've gotten a bit older, gained a bit more experience, I've started to understand what works for me when it comes to preparation and going into each game feeling as good as I possibly can,"

he said. 
Marsh added,
"I've spoken about how international cricket is really hard. But you've got to believe that you belong here and I think over the last 12 months, I've really gained the belief that my best can match it with anyone in the world. All the best players in the world have that mentality."