Marlon Samuels faces Criticism on Social Media for posting aggressive comments on Ben Stokes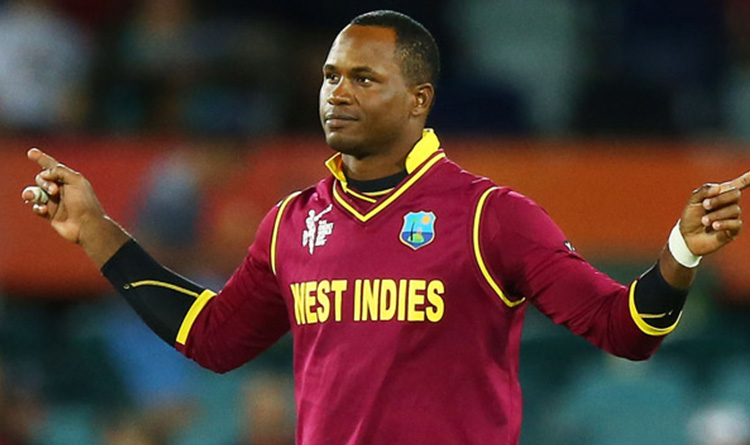 Getty Images
The West Indian cricketer, Marlon Samuels, is slammed all over the social-media for aiming distasteful comments on Ben Stokes and his wife.
Samuel showed racial aggression when he pointed fingers towards Ben Stokes and his family following the old rivalry. Although they do not have a good relation in past, this kind of alarming situation never happened. Marlon Samuels looked personal when he commented ugly words about his wife. Many cricketers and other social media icons called it 'Appalling'.
Ben Stokes who is currently playing IPL after visiting his father who is battling with cancer. Ben Stokes ignited the situation by saying that he wouldn't wish the country's mandatory 14-day quarantine on anyone — even Samuels, with whom he has a lot of bad encounters in the past.
The rivalry started in 2015 when Samuels mocked Ben Stokes in a test match in Grenada. He was also batting with Carlos Brathwaite in the final of T20 World Cup 2016 when Brathwaite hit four sixes in the final over and gave his team a memorable victory. They also had an awkward encounter there and the list goes on.
After Samuels's reaction to Ben Stokes statement, the England all-rounder added dozens of pictures on his Instagram story including Marlon Samuels. Samuels did not stop here and he blamed the all-rounder for the recent violent fights in the streets of England. He mentioned Ben Stokes with the photages and videos as proof on social media.
The West Indian cricketer also mentioned Shane Warne with harsh comments which he did not respond first but finally, he also broke the ice. He said that Marlon Samuels does not have friends and he must seek help.
Warne responsed:
Stoke was facing challenges in completing the 14 day quarantine period and he joked about it that he wouldn't even wish for it for his worst enemy, Marlon Samuels. Samuels took it quite seriously that the heat went up between them on Twitter and Instagram.