Mark Adair rues 'poor decisions' as Ireland let slip their chance for series leveler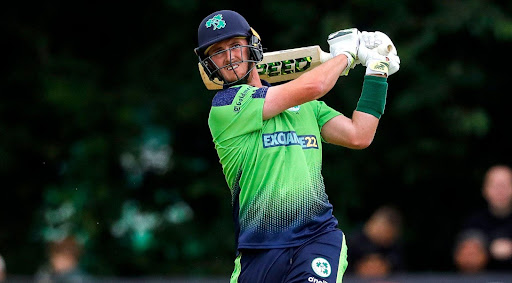 At Chelmsford, Mark Adair was bowled for 20, giving Bangladesh the win
Mark Adair nearly became Ireland's savior in the third and final ODI against Bangladesh at Chelmsford after earning four grizzled wickets and scoring a brazen 20 from only 10 balls.
He did, however, acknowledge that his team's final World Cup Super League match had been marred by a few "poor decisions" with the bat that prevented his team from tying the series.
There were many lessons to be learned for the Irish after Bangladesh twice came through at the very end to win a pair of thrillers by three wickets and five runs, respectively.
Automatic World Cup qualification had been taken off the table for Ireland following the washout that marred the opening match of the series on Tuesday, but with a difficult ten-team tournament looming in Zimbabwe next month, there were plenty of harsh lessons to be learned.
Ireland's batting in the last game was particularly faultable; four of the top five batsmen all made scores between 45 and 60, but none of them continued to lead a run-chase that the bowlers had limited to a very manageable 275 by taking 5 for 13 at the conclusion of Bangladesh's own innings.
"To win games of cricket, someone has to be not out at the end,"

Adair said.
"I would have loved someone to be 120 not out there, or 80 not out, but just wasn't the case
"In the next couple of months, we've got a real tough grind to try and get through World Cup qualifiers, with some top teams. So yeah, it would have been nice to finish this with a win and give us a bit of confidence going into that, but at least we know that when we get into positions like that, we have to make sure we drive them home."
Ireland's skipper Andrew Balbirnie expressed his frustration at the missed opportunity during the post-game presentation. Balbirnie, who hit 53 from 78 balls, was also disappointed about his team's missed opportunity.
"As batters we must do better, one of us should have seen us home,"

he said.
"We were in control for large parts and it is again frustrating not to get over the line. Going into a qualifying tournament we have to get better. We lost wickets in clusters at the back end and that's what can happen in this game."
Adair's wicket was among those to go at the conclusion, but not before he had momentarily given his side some hope by smashing Mrittunjoy Chowdhury's final over for 14, including a six down the middle and a drawn four through square leg.
Adair attempted a ramp over fine leg but failed as he needed 10 runs off only six balls as Hasan Mahmud prepared to deliver the final over, ensuring the outcome was conclusive.
"I'm not sure you ever play team sports to have a good day for yourself and lose the game, but obviously I thought 275 was a good score, though it was around par,"

Adair said. 
"The way we started with the bat, I felt we were excellent, we built partnerships throughout, but unfortunately we couldn't really get across the line. I don't think the pressure got to us exactly, but I just think we made a couple of bad decisions, or a couple of risks that didn't pay off.
"Getting it down to the last over is the position I want to be in," he added. "I want to be given the last over with the ball, and I want to be in for the last over to try and chase those totals. It was probably a poor decision from me, but give credit to Hasan, he bowled well and got his rewards at the end."
Although the qualifiers are a major concern, Ireland's upcoming major event is not one to be taken lightly. When they play England in a Test match at Lord's on June 1, Adair will have the chance to relive one of his proudest moments in his career: the day in 2019 when, at the age of 23, he backed up Tim Murtagh with 3 for 32 as his five-for routed England for 85 on the first day of the match.
"Yeah, it was a great day,"

Adair recalled.
"We went in with no expectations. England had just won the World Cup, so we tried to give the best team in the world a run for their money, and luckily Murts had it on a string and the rest is history.
"I would absolutely love to [repeat that experience], but I'm not sure that'll be the case. We've got a little bit more grounding behind us with the red-ball tours of Bangladesh and Sri Lanka. That was tough cricket – tough on the bodies, tough on the mind – but it's something we're looking forward to."