Joe Root backs Jos Buttler to continue doing well in Test cricket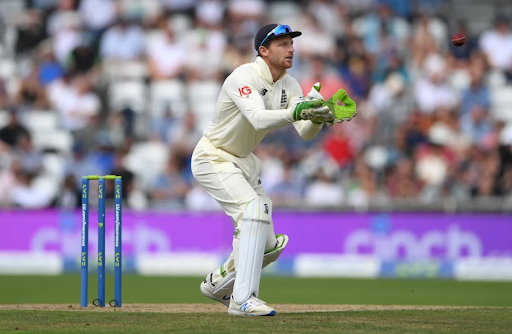 Jos Buttler is likely to miss the final Test of the India series as well
England captain Joe Root has insisted that Jos Buttler's career in Test cricket is not over after the wicket-keeper batsman left the team to be with his wife for the birth of this country, thus effectively ruling himself out of the last two Test matches against India.
The five-match series between India and England is currently hanging in balance at 1-1 with both the teams showing plenty of promise and depth to indicate that any of the two teams could be eventual winners of the Pataudi Trophy.
When it is perfectly fine for a cricketer a few matches to be at his home with his family for a particular reason, in the case of Buttler, it is being assumed that the aggressive wicket-keeper batsman may not return to the Test side. The reasons that have been given behind this argument is that he is not too comfortable with the quarantine rules for the Ashes 2021-22 in Australia a few months from now.
But England captain Root has trashed all such talks, asserting that Buttler remains a key player for them in Test cricket.
"I don't see this being the end of Jos' Test career at all. I see someone that is desperate to perform well in the Test arena,"

Root told the media on Tuesday. 
"I think he loves the Test game and he's a big part of our team. As far as I'm concerned I hope it's a really memorable week for him and it will be great whenever he is available to play again. It's really important that we respect that to be able to be at the birth is really special. Hopefully everything goes well and on the back of it we can have a conversation and we will see [whether he is available for Old Trafford]. It's a very exciting time for him and hopefully it's very special."
Meanwhile, with Buttler not available, Jonny Bairstow is likely to keep the wickets whereas a returning Chris Woakes is also to replace the struggling England Sam Curran ahead of the fourth Test at The Oval from September 2.