I've known Temba for a long time and I've never seen him in an unstable state before – CSA director of Cricket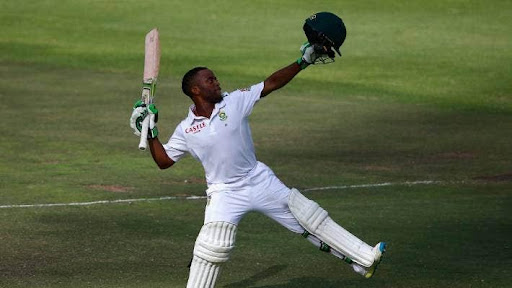 Enoch Nkwe says players have all the support structures, from my side and [the South African Cricketers' Association] side and it's about how we guide them better
Temba Bavuma isn't supposed to be feeling quite a bit better about South Africa's T20I captaincy at any point shortly while CSA's board meeting last week would appear to have been a valuable opportunity to question the issue.
Temba Bavuma isn't supposed to be feeling quite a bit better about South Africa's T20I captaincy at any point shortly. If he goes it seems it will be on his terms and with concerns growing inside and out of cricket's corridors of power over his emotional welfare.
CSA's board meeting last week would appear to have been a valuable opportunity to question the issue. After all the board recruits and fire captains, and in his unstable current mood, Bavuma will most likely be unable to make the best decision in his situation. Was his future in the role debated?
"This was not discussed at the last board meeting,"

Pholetsi Moseki, CSA's chief executive, told Cricbuzz.
"It was agreed to allow the director of cricket to finish his fact-finding on the T20 World Cup, and to then present his report to the cricket committee, which will then be referred to the board for a way forward."
Cricbuzz asked CSA's director of cricket, Enoch Nkwe, who has been charged with conducting a review into South Africa's sensational crash at the tournament in Australia recently, which has dove Bavuma's team into crisis, whether it could be worse for all worried for him to be remained down.
"Those are going to be chats that we will continue to have,"

Nkwe said.
"It's going to help that he's going to be switching off from white-ball cricket now." 
Bavuma will be an important member of South Africa's batting line-up in the Test series in Australia that starts at the Gabba on December 17.
"I think after the Australian series it will be clear in his mind how he wants to move forward, and you've got to respect that,"
"I'm going to keep having conversations with him and with the selectors. Captaincy is massive, and if he decides he wants to move on we need to understand and give him support. Those are decisions we're going to take in the New Year."
When could cricketminded South Africans expect to see the results of the review?
"It's something I'm not rushing into,"

Nkwe said. 
"I've been engaging with players and management, and I need to engage with everyone that's been involved in the process. Most important for me as the DOC is that we need to move into a new chapter properly. How do we do things better moving forward?
"I know the public wants feedback as quickly as possible, but I want to look at the comparison with the massive review done in 2015 post that [ODI] World Cup [when the disruption CSA caused by meddling in selection before the semi-finals probably cost South Africa a place in the final] and see if we have improved the system or gone backward. It's not a small project. A lot needs to be done.
"There are still players I need to engage with. Their well-being is one of my priorities, and I need to ensure that the players are in a better mental, emotional, and spiritual place. Because the reality is that we have to win World Cups. We'll be presented with a lot of opportunities in the next five years leading up to the 2027 [ODI] World Cup [in South Africa]. The focus will shift to Test cricket now but behind the scenes, I'm going to continue working to make sure that by the time I'm done it's a complete, proper review."
"That's a different ballgame; there are a lot more people involved,"

Nkwe said of the latter example.
"We're currently reviewing every aspect. If there are areas we feel we can't move forward in with the current structure then we're going to have to make tough calls. It's as simple as that."
Bavuma has not had his burden eased and is understood to be unwilling to resign. He is due to be in charge again in the last week of March when South Africa plays three T20Is at home against West Indies.
By then he should also have captained six ODIs against England and West Indies at home, with two more to follow, also at home, after the Windies T20Is.
The five ODIs against England and the Netherlands are South Africa's last opportunities to register the minimum of three more wins they likely need to qualify directly for next year's ODI World Cup in India.
South Africa has won 22 of their 37 completed games under Bavuma; a success rate of 59.46%. That's better than his predecessor, Quinton de Kock, who won nine of 22, or 40.91%.
But two degrees of difference matter here: De Kock was for sure sacked, and his losses came in Sri Lanka and India and at home against England, Australia, and Pakistan. There's no equating those results with losing, anywhere, to Ireland and the Netherlands.
Nkwe admitted to being worried about Bavuma, who has been noticeably downcast in the wake of the Adelaide awfulness:
"I'm fortunate in that I've known Temba for a long time, and I've never seen him in this state before. This is someone who cares about the team, and who always puts the team first. He goes out of his way to lead and he cares about the system. He's very strong. He's had to take a lot of punches along the way. So that's something I need to keep a very close eye on, the human side of Temba.
"If he had to say to me he wants time out for the next two months, I would have given him the next two months. The well-being of every player and every person involved is of paramount importance. He's progressing nicely. But, Temba being Temba, he's very stubborn; a strong character.
"I've said to the support structures that we need to keep a close eye on all the players because maybe some might feel [the effects of Adelaide] only in a month or two months. What do we do then? Some might feel it now. So I'll continue to engage with the players."
Nkwe said he would be in Australia to "give the support that is needed". It seems Bavuma is at the top of his list, but Nkwe knew he needed to tread carefully:
"I keep checking on him but I also want to give him space because the last thing he wants to hear about is cricket this and cricket that. I want to make sure he gets back into that space where he wants to play cricket, he wants to play for South Africa, and he wants to do great things."
Was counseling an option?
"We do offer it to the players; whatever help they need,"

Nkwe said. 
"Some of them just need a time out as far from the game as possible. But they're all different. I've gone in with a very open mind. I haven't said this is how it's going to happen and you're going to see this person. Some of them just want to go straight back in and stay connected to the game. We had to hold back some players who, a week after they returned wanted to play and said they felt better when they were on the field.
"They have all the support structures, from my side and [the South African Cricketers' Association] side. It's about how we guide them better. If they come to us and say they're looking for a life coach or a psychologist, or whatever, we're here to provide that. If some of them want time out, we'll have to look at that."
Asked if he was as shocked as his compatriots at the levels South Africa's play dwindled to against the Dutch, Nkwe said,
"Absolutely. Extremely." 
But he had seen the team start to unravel three days previously in Sydney when they allowed Pakistan to recover from 95/5 to 185/9 and then fell 33 short of their rain-revised target of 142.
"I thought maybe it was one of those games that needed to happen, and they've always bounced back strongly," Nkwe said. "I decided to let it go and that they would be up for it in the next game. So I was extremely disappointed with their commitment [against the Netherlands]. It was hard to accept. Even today, when you get reminded of that Sunday morning it doesn't go down well. You just want to erase it and move on, and focus on the new philosophy, the new way, the new system, with the two new [national men's teams' head] coaches we're going to appoint in the new year. For me, there's a new energy building, and it's exciting. But the reality is this is how the team played and we need to fix that."
Was Boucher engaged in the review, particularly as Nkwe referred to a stressed relationship with Boucher among his reasons for resigning as South Africa's assistant coach in August last year, less than two years into his tenure?
"Definitely; no one just exits,"

Nkwe said.
"Whether he's done right or wrong for us, it's not about that. It's about his experiences and finding out, from his position, what can we do better in our system. Maybe he will have valuable feedback for us to make sure we implement certain things better that will help us win World Cups, win more matches, or even in our domestic cricket. He was the head coach for almost three years, and there's a lot of experience he has gained. We want to listen to that. He's going to be part of it."