'Indian Paunch League': Players fat-shamed after the Commencing Match of IPL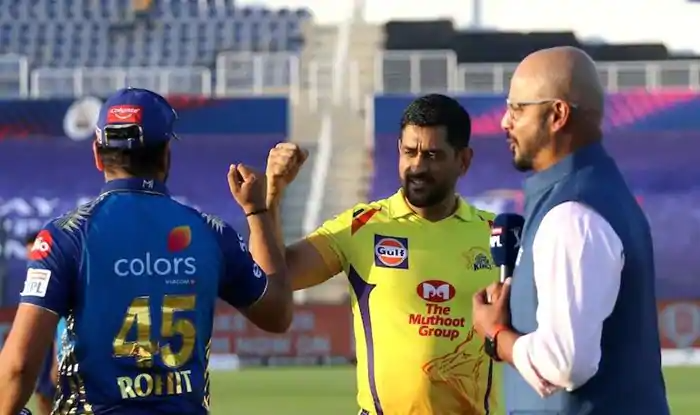 Image credit: IPL Twitter
Apart from some thrilling cricket, the commencing match of Indian Premier League 2020 between Mumbai Indians v/s Chennai Super Kings was marked for the fat-shaming of the players. Several players from both teams were seen with a post-lockdown waist that became the major reason behind the fat-shaming.
The players sporting post-lockdown waists did not attract fat-shaming from fans, but prominent personalities also expressed their feelings the same on social media.
Indian Hockey Team's, Former Captain Viren Rasquinha of the tweeted,
"I have never played more than gully cricket, but I am pretty shocked to see some players in the #IPL2020 looking so unfit. I can't think of another physical sport where players at the highest level could cope with these fitness levels."
TV commentator Harsha Bhogle also trolled the IPL players in his sarcastic way by tweeting,
"Couple of healthy waistlines today…."
Also, the twitter users coined a new term 'Indian Paunch League' to take a sarcastic look at the situation on the post-lockdown waistline of IPL players.
The international cricket players also expressed their feelings on the waistline-situation sarcastically. Former Australian women cricketer Lisa Sthalekar tweeted:
"Alright skinny mini….careful of that chocolate mousse Winking face with tongue,"
The IPL fans majorly target Mumbai Indian's Captain Rohit Sharma and his teammate Saurabh Tiwary for putting on too much weight in the lockdown. The lack of opportunity to hit the gyms and train in the nets during the lockdown imposed due to the coronavirus pandemic have hurt the fitness levels of some players massively.
After all, it was the first time for the players in six months when they entered the ground for a competitive cricket match. However, Chennai Super Kings' fans were delighted after the match as the team beat Mumbai Indians by five wickets.