India cannot be judged on performance against England in ICC T20 World Cup semi-final: Sachin Tendulkar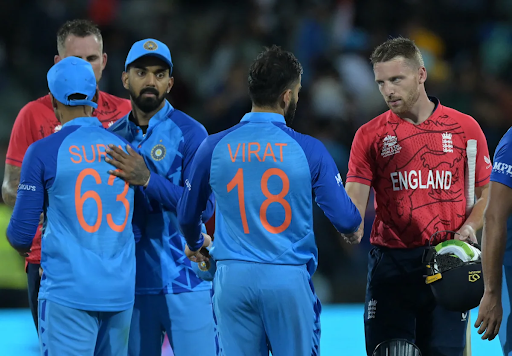 India failed to reach the final of an ICC event once again
Cricket legend Sachin Tendulkar has opined that the Indian cricket team should not be just on one bad game which they had against England in the semi-final of the ongoing ICC T20 World Cup, a contest in which they suffered a massive humiliation of a 10-wicket defeat and failed to make it to the final of an ICC event once again.
India, who looked promising enough to make it to the final of this year's ICC T20 World Cup, failed to take any with it as they once again suffered a 10-wicket defeat in the tournament — one that reminded of their humiliating defeat at the hands of Pakistan last year in the 2021 event.
The Indian batting flopped mostly as a whirlwind knock from Hardik Pandya powered them to a total of respectability, reaching 168/6 batting first with Virat Kohli also contributing with a vital half-century.
Hardik Pandya was the only Indian batsman to have troubled the English bowlers, smacking 68 from 33 balls with 5 sixes and 4 fours but in the end, sensational 170-run unbeaten opening partnership between Jos Buttler (80*) and Alex Hales (86*) took England into the final.
Sachin Tendulkar admitted India had a poor outing against England but defended the team against heavy criticism post their big loss.
"I know that the semi-final against England was very disappointing. Let us accept that we did not put up a good total on the board. 168 in Adelaide Oval is not great since the dimensions of the ground are entirely different and the side boundaries are really short. We were also unsuccessful in taking wickets. It was a tough game for us, a bad and disappointing defeat,"

Tendulkar said.
"To get to that No 1 spot, it does not happen overnight. The team has to play good cricket over a period of time and it has done that. Let us not judge our team on the basis of this performance. Players also did not want to go out and fail. In sports, these ups and downs are there. We have to be in it together,"

Tendulkar added.
It is expected that the Indian T20 side will undergo massive overhaul to come out better from their thrashing in the T20 World Cup semi-final, including the national selection committee.