Former England 'fearless' opener, John Edrich dies at the age of 83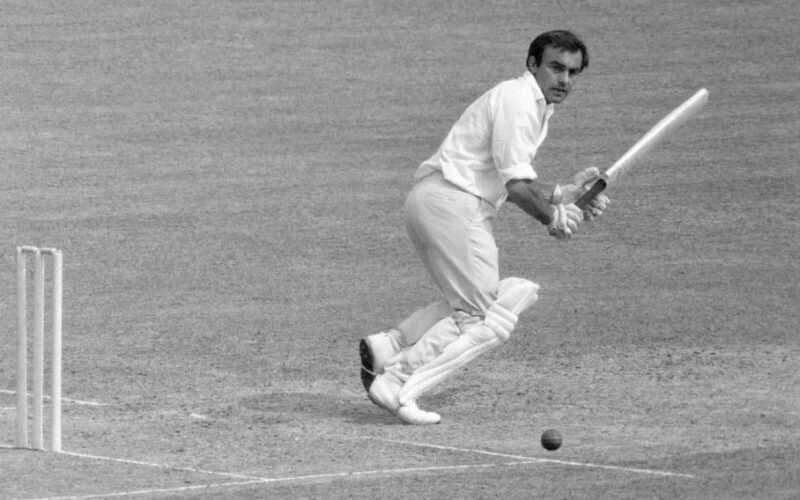 Twitter
John Edrich, the former England cricketer who was known as a fearless opening batsman against fast bowling, died at the age of 83. He died at his house in north Scotland on December 23 due to natural causes.
The former England fearless opener, John Edrich died of natural causes at the age of 83. He was famous for his toughest batting against fast bowlers and died at his house in north Scotland on December 23rd.
John Edrich played 77 Tests for England between 1963 to 1976, renowned for his fearless left-handed batting as an opener, scored at 5138 runs at the average of 43.54. He was just short of 40000 runs in the first-class career against Surrey which spanned for 23 seasons.
His finest era came during Ray Illingworth's triumphant Ashes tour of 1970-71 when he proved his class with 648 runs at the average of 72.00 following two hundred which became a major cause in England's 2-0. He made 12 centuries and 24 half-centuries in his Test career with the career-best unbeaten 310 against New Zealand at Headingley in 1965.
"With John's passing, we've lost a prolific and fearless batsman – one of the select few who has scored more than 5,000 runs for England. His duels with some of the world's best fast bowlers were legendary, and it's a testament to his ability that his 310 not out against New Zealand in 1965 remains the fifth-highest Test score by an English batsman. He will be sadly missed, and our thoughts are with his family and friends,"

Tom Harrison, CEO of ECB said in a release.
Edrich captained England at Sydney in 1974-75 in the place of Mike Denness who dropped himself in the middle of terrible out of shape.
John Edrich has witnessed some of the historical moments in cricket such as his significant role at Melbourne in 1970-71 to become the first player in the ODI format to score a boundary. Not only that, but he also claimed the first man of the match award for his team with 82 runs from 119 balls. However, all the effort went in vain as Australia won the first one day international by 5 wickets.
The former England cricketer ended his career where it started at Old Trafford in 1976 against West Indies. At that time, he was 38 when he and Brian Lara stood firm on the third evening when Michael Holding bowled a furious fast bowling spell of all time.
Thirteen years back, Wes Hall and Charlie Griffith tested the stamina of John Edrich at the same venue. He faced a serious fast bowling spell of that era including the merciless bouncer from South Africa's Peter Pollock, which knocked him down at Lord's in 1965. Dennis Lillee also tested his metal with ferocious bowling that broke his two ribs with a giant bouncer on the 1974-75 tour.
Edrich has a rich background in cricket. His back comes from a famous Norfolk cricketing family; his cousin Bill played 39 Test matches between 1938-1955, and the other three cousins played at the county level. In 1958, he made his first-class debut from Champion Surrey who was heading for their seventh consecutive title. It was not a great day for Surrey as they were bowled out for 57 in the fourth innings with Edrich arriving at the crease on 7 for 3 but he proved his fearless fight of 24 not out.
After retirement, Edrich moved to Aberdeenshire but he stayed in close touch with the game, serving as President for Surrey in 2006. In 2000, at the age of 63, he was diagnosed with the life-taking disease, leukaemia and given seven years to live but as his fighting cricket career, he fought with the disease to live for another two decades.