For Australia and Pat Cummins, job still not done despite retaining the Ashes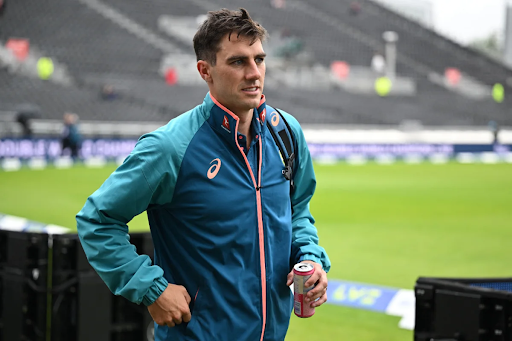 Pat Cummins said Australia will look to win the fifth and final Test in England and win the Ashes series
Australia captain Pat Cummins says that it was a strange feeling to have retained the Ashes without even competing on the fifth and final day of the fourth Test match against England at the Old Trafford ground in Manchester, adding that the job is still not done given that they have the dream of winning the series away from their home.
It has been more than 20 years that Australia have not won an Ashes series in England despite winning it regularly in their own backyard, barring ones in 2011 when they had lost to England at home for the first time in 28 years.
Australia have found it difficult to win in England, something that they used to do regularly when their teams were at their best. Taking nothing away from the current side, Australia has still found it a little difficult to get the better of the current in the site which place on the concept of basketball, something that is very pleasing to the eye but exactly not working for their team.
Pat Cummins said after the umpires called off the fourth Test as a drawn one,
"It's a bit of a strange one. As a group [we're] proud that we've retained the Ashes but it's off the back of not our greaTest week. It feels like it's good to retain the Ashes, but we know we've got a fair bit of work to do for next week.
Australia will not be celebrating wildly, said Pat Cummins, adding that they will definitely pat each other's on the backs and focus on the fifth and final Test to be played in London at the Oval and try and win the series in England, something that has proven very difficult to do in the last two decades for them.
"I don't think there will be huge celebrations. Maybe a bit of a pat on the back for retaining the [Ashes]. There's been a lot of work gone into putting us into a position where a draw does make us retain the Ashes. But there's a Test match starting in three days so that's going to be our full focus.
Pat Cummins said Australia's in this year was similar to that in 2019 which was to win and accessories in England but last time around, they had to be content with a draw in the series 2-2 with one match ending in a draw like this year.
"It's a pretty similar group to 2019 when we retained it and we all came away feeling okay but we felt like we'd just missed what we'd come over to achieve. In some regards whatever happened today wouldn't really change how we look at next week. We want to win it to make sure we win it outright."
Despite missing the Indian Premier League (IPL) for Kolkata Knight Riders (KKR) this year, Pat Cummins came into this Ashes series on the back of a long resting period and he has looked, at times, out of sorts as a bowler as well as struggling for solutions to complex issues in the field as a captain.
"As a bowler it's frustrating that I didn't bowl very well at all, not up to the standards I try and keep myself to," he said. "I let through more boundaries than I normally do. Probably just one or two bad balls an over. I don't know [why] really. [My] rhythm felt pretty good, I felt like I was pretty clear in my own mind with plans.
Defending himself as a captain, Pat Cummins said that coming to the series Australia were aware that England's tactics of playing hard and aggressive cricket with the bat at times would put him under a lot of pressure.
"In terms of captaincy I think there has been a few of those moments where the [England] batters have played well, the game moves very quickly. We knew coming into this series they were probably going to have a couple of days where it went their way and the game moves really quickly, so it was one of those days. It's tough, frustrating, but that's cricket. We've been on the other side of it plenty of times,"

Pat Cummins said.