Fastest Indian batters to 1000 runs in IPL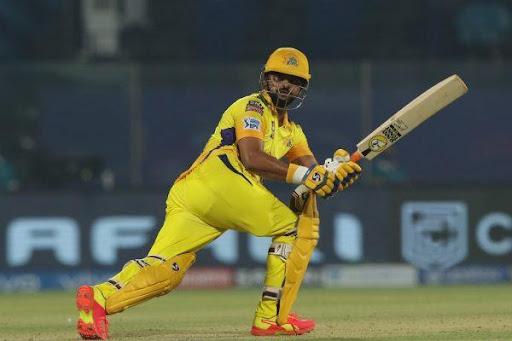 Suresh Raina had scored his 1000th IPL run in his 34th innings
Records are meant to be broken, but these records do display the talent and hard work a player puts into their work and performance. Milestones such as 1000 runs are very important for cricket players in the elite level playing quality. The Indian Premier League itself is often regarded as the best cricket league in the entire world and this is majorly due to its fast-paced nature and innovative shots by the batsmen.
Let's look at the 4 fastest Indian players to reach 1000 runs in the IPL in terms of innings batted –
#1 Sachin Tendulkar (31 innings)
Sachin Tendulkar, fondly known as the God of Cricket is a role model to millions all over the world. Talking about his records, it's just not possible to remember them all at one go. Yes, that is how much he managed to achieve in his 24-year long international career.
The Master Blaster was a prolific run-getter for the franchise, having wreaked havoc in the 2010 edition of IPL, where he amassed 618 runs in 15 matches at an average of 47.53 and a strike rate of 133. Sachin has scored over 2000 runs for Mumbai Indians and is in fact the fastest Indian to complete 1000 runs in IPL. He reached the feat in 31 innings.
#2 Suresh Raina (34 innings)
Suresh Raina is widely considered one of the best batsmen to have played the shortest format of the game. Such has been his legacy in the competition, that he is fondly called Mr IPL. He has always been a tremendous batter and wasted no time showing his talents in the IPL. To date, he has scored 5528 runs at a strike rate of almost 137.
Raina is the second-fastest batter to reach 1000 IPL runs. He achieved this feat in 34 innings in 2010. Since then, he has become an integral part of the tournament and has been very instrumental in Chennai Super Kings' success.
#3 Rishabh Pant (35 innings)
Rishabh Pant is one player who has played the biggest role in turning the fortunes of the Delhi Capitals in IPL. The diminutive gloveman is considered a real dynamite talent who can do it all with his bat. There have been occasions when his batting style has enraged the traditionalists who felt he is too adventurous to even risk his career. But the 24-year-old southpaw has never cared for the feedback.
Pant reached 1000 runs in 35 innings, reaching this milestone in 2018. The wicket-keeper batter's career has only soared since then, and he has set humongous records in the tournament. Pant has scored 2642 runs at a strike rate of 147. Combined with his entertaining persona and explosive batting skills, Pant is the perfect fit for the IPL.
#4 Gautam Gambhir (36 innings)
Gautam Gambhir is one of the greatest opening batters India has ever produced. His opening stands with Virender Sehwag are forever etched in the history books. Gambhir took his tremendous batting prowess to the biggest T20 league in the world, the IPL.
Gautam is the fourth fastest batter to reach 1000 runs in the IPL. He did so in 36 innings. He achieved this feat in 2010, a year before leaving then Delhi Daredevils for Kolkata Knight Riders. Besides leading the KKR to two titles, Gambhir has been a consistent scorer in the tournament over the years scoring over 3900 runs in his IPL career.