England won the first Test at Chennai by 227 runs, Virat Kolhi says match slipped in the first innings and backs Nadeem's selection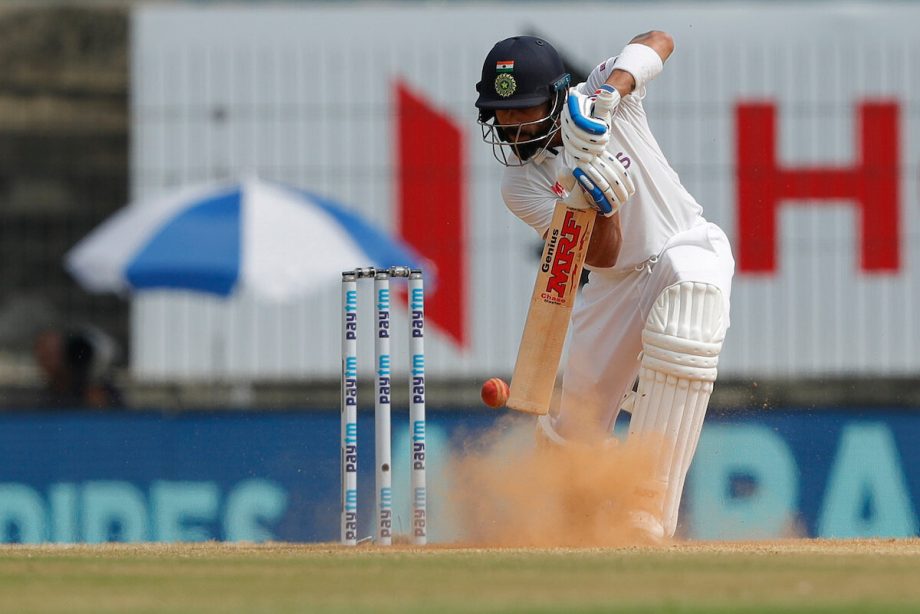 BCCI/ Twitter
Indian skipper, Virat Kohli backs the selection of Shahbaz Nadeem after India suffered a huge loss at Chennai in the first Test against England. He also put his weight behind vice-captain Ajinkiya Rahane after losing the match by 227 runs.
India's ugly batting performance in the first innings gave England the decisive advantage, Virat Kohli said on Tuesday after a huge loss at Chennai by 227 runs. He also backed the decision to play the rookie left-arm spinner Shahbaz Nadeem instead of playing the experienced Kuldeep Yadav.
After losing with a huge margin, Kohli admitted that India was always under severe pressure after England scored a mammoth first innings total of 578 but he also mentioned that he has no regrets in selecting Nadeem over Yadav.
"I think, Test probably shifted in their favour when we batted in the first innings. We were looking to bat better but I don't think there was enough application shown by us as a batting unit,"

said Virat Kohli in the post-match conference in response to India's first innings total of 337 runs.
"Even if someone got a hundred in either innings, still we were pretty much behind in the game. There's no one way to play the game and we understand that quite well and our endeavour in the future games is going to be long partnerships,"

said the Indian skipper, Virat Kohli.
"When you are playing two off-spinners, Kuldeep more or less becomes a similar kind of spinner (bringing it into the right-handers). So, we needed variety. We were quite clear what combination we wanted to play, and there are no regrets whatsoever,"

he added.
Kohli admitted that the wicket was flat and did not help much and he said the only time when it showed some signs of wear and tear was the third session on day 3.
"Reality of the situation is the wicket was very flat and slow. I am not saying that it is an excuse we will hold onto as a team but the reality of what went on. That was the case on the first two days,"

said Virat Kohli. 
"Even day three, after Tea is when the wicket starts to change and when you get big runs, even when the wicket is flat, the opposition is invariably put under pressure. 
"Those are the dynamics you need to understand how the game moves."
The two teams will now lock horns with each other at Chennai on February 13th till 17 in the second of four-match Test series against England.