Dale Steyn is super-excited for the Pak-Ind clash of the T20 World Cup at the MCG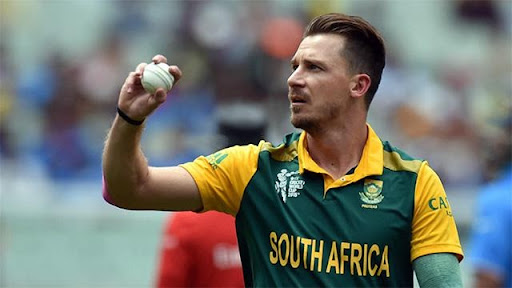 Former African pacer Dale Steyn gets super-excited for the T20 World Cup 2022 at the MCG
Pakistan, who won the first-ever World Cup game against India in the T20 World Cup 2021 at the UAE will now face their arch-rivals on October 23 at the MCG. Dale Steyn, the former African pacer shows his excitement as the rivals will lock horns on his favorite venue.
The International Cricket Council (ICC) announced the upcoming ICC T20 World Cup mega-event matches schedule. ICC adds India and Pakistan in the same group where they will play against each other on 23 October on Melbourne Cricket Ground (MCG).
In the recent T20 World Cup in 2021, Pakistan defeated India for the first time in the ICC tournament games. Pakistan team beat India by 10 wickets where Indian team faced a very hard lose. This was Pakistan first wins against India
Everyone is excited about the Indo-Pak clash and they will meet only in the ICC events. The Bilateral series between these two countries don't happen due to some political issues. Last time, both teams played the bilateral series in 2012-13.
Dale Steyn is also excited for the game in the upcoming T20 World Cup in 2022. The 38-year-old shows his excitement as the rivals will lock horns on his favorite venue at the MCG.
Steyn remarked "it is going to be crazy" as the two teams will face each other at one of the finest venues in the world; the MCG.
"It's going to be crazy. Just the game aside, it's incredible. MCG is one of my favorite venues to play cricket. We played against India at the 2015 World Cup at the MCG. It was so loud when I tried to call whoever it was at mid-on from the middle, they couldn't hear me. Now you turn the tables a little bit with Pakistan involved. It's going to be crazy,"


the South African said in an interview on Star Sports.