Babar Azam was named as the new skipper of Karachi Kings ahead of HBL PSL 7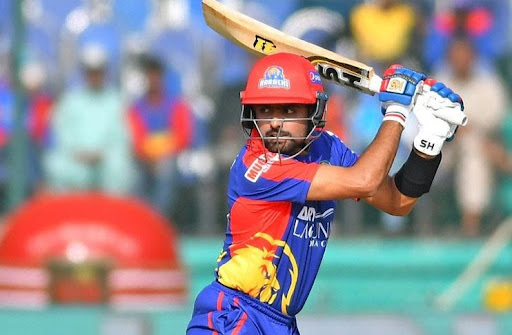 Pakistan all-format skipper Babar Azam has been named as the new skipper of Karachi Kings in place of Imad Wasim ahead of HBL Pakistan Super League (PSL).
Before the announcement, the Karachi Kings franchise has teased their fans with the news of the 'big announcement' on their social media platforms.
HBL PSL seven is expected to start in the last week of January while the player's draft will be held soon.
Earlier today, Karachi Kings posted the news of a big announcement and the fans were wondering what the fuss was about. Kings' fans had already guessed that the news will be related to Pakistan's all-format captain Babar Azam.
Some were expecting that the country's leading batter will be announced as the new captain of the franchise in place of Imad Wasim.
We all know that Babar is the all-time leading run-scorer of HBL PSL. He has scored 2070 runs in the 56 innings and was instrumental in giving Kings their first title of 2020.
Read full article: ICC announced that the Women's WC qualifier has been called off
"This is such an honor for me that the whole team, including Imad [Wasim] Bhai, have entrusted me with the captaincy of our beloved Karachi Kings team. This means the world to me,"

said Babar.
"I will work as hard as possible to take the team to even greater heights and more than what we've already achieved so far. Karachi and the Kings is my home and family away from home and my promise is that I will give it my all to make sure we keep on growing toward bigger and better things,"

he added.
Meanwhile, the former Karachi Kings captain Imad Wasim, who lead the franchise to the title of season 5 also backed the decision of the management.
"Babar is a younger brother, a great friend, and a teammate, and seeing him grow into this role has been a great privilege as a captain as well as a fan of the game,"

Wasim said.
"It is truly a sign of where this franchise is headed that we have all unanimously accepted it will be under his leadership that the future of the Kings lies."