Asif Afridi banned for two years for anti-corruption violation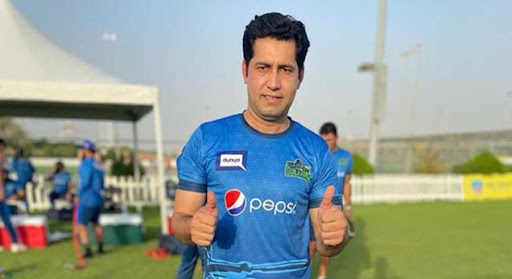 Asif Afridi Banned for 2 Years
Due to two different violations of the PCB's Anti-Corruption Code, Asif Afridi has been banned for two years. The left-arm spinner's suspension will end two years from the date the ban goes into effect, which is September 12, 2022, the date on which he was temporarily suspended.
In his career, the 36-year-old has competed in 65 T20 games, 42 List A games, and 35 first-class games.
Afridi, 36, competed for eventual runners-up Khyber Pakhtunkhwa in the 2022 Pakistan Cup, where it is believed that the charges took place.
In 2000, a judicial investigation resulted in the lifetime bans of former captain Salim Malik and seamer Ataur Rehman as well as the fines of six-star players, including Wasim Akram and Waqar Younis. There has been a history of match-fixing sanctions in Pakistan cricket.
In a spot-fixing case in England in 2010, Mohammad Asif, Mohammad Amir, and Salman Butt, the team's skipper at the time, were given five-year bans.
The violation of Article 2.4.10 is the more serious infraction of the code, which involves
"directly or indirectly soliciting, inducing, enticing, persuading, encouraging or intentionally facilitating any Participant to breach any of the foregoing provisions of this Article 2.4."
Although the specifics of this offense have not been made public, it resulted in a two-year penalty. His second offense is a violation of Article 2.4.4, which deals with failing to report corrupt practices. He was also given a six-month penalty for the same offense, which would run concurrently with the two-year suspension.
The PCB claimed that they had taken into account his admission of guilt, degree of regret, and previous record despite the fact that the offenses might result in a lifelong ban.
"It gives the PCB no joy to suspend an international cricketer for two years, but we have a zero-tolerance approach towards such offenses,"

According to a statement from Najam Sethi, chair of the PCB management committee.. 
"As the game's governing body, we need to make examples, handle such matters robustly and send out strong messages to all cricketers."
"It is a bitter fact that corruption poses a threat to our sport as selfish corrupters lure cricketers in different ways and methods."
"That's precisely why the PCB has been investing heavily on player education so that they remain vigilant and can help the PCB eradicate this menace by reporting approaches. If, despite all our best efforts to create awareness, a player falls victim to his greed, then the PCB has no sympathy."
Although Asif Afridi hasn't competed in Pakistan's national team in international cricket, he was selected for the T20I and ODI teams when Australia visited Pakistan last year. In the PSL, he has also played for Multan Sultans. In August 2022's National T20 Cup, he made his final appearance in any form of cricket.