As a squad, we are all desperate to see each other succeed – Joe Root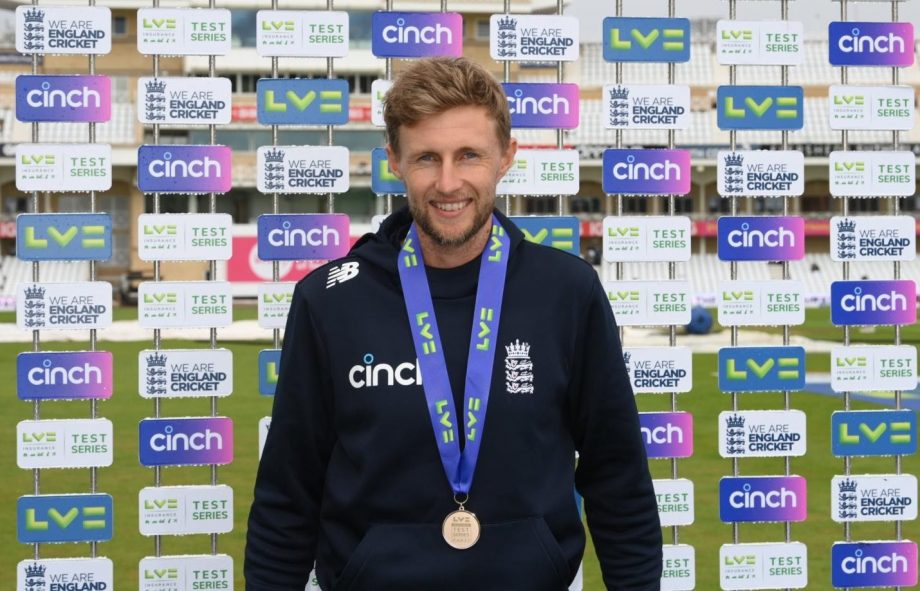 The Cricketer/ Twitter
After posting a total of 183 in the first innings of the 1st Test against India, England batsmen faced severe criticism, and Joe Root once again lifting his team with his batting performance to get a total of 303 in the second innings to give India a decent target.
England team's speckled performance with the bat came under heavy criticism, after scoring just 183 runs in the first innings of the five-test series against India.
Chris Silverwood has said that the team management continues to be 'working in progress' at the batting section. Joe Root felt that for all patchy performances, the team management is ready to give the players time and space to improve.
"I think running out of patience is not the right word,"

he said.
"As a squad, we are all desperate to see each other succeed. You see the guys put the work in time and time again. One thing you can never question about anyone in this team is their work ethic. I think everyone throws everything into their practice and does everything they can to make themselves better.
"Of course you want to see that materialize into results on the field and it can be quite tough at the top end of your sport. If that doesn't happen at a certain point we might have to look at making changes. At the same time, as a team, you want to give as much as you can to help guys turn a corner, whether that's spreading experience or advice, or things that have worked for you, then it's on all of us to keep helping improve each and every one of us."
Joe Root has given hints of returning all-rounder Moeen Ali at the Lord's test.
"Potentially,"

Root said when asked if there's going to be a change in batting personal.
"There are a lot of options we can go with currently. I think that's the nice thing about bringing Mo (Moeen) into the squad. It gives us a number of different ways we can go, and balance the team out. It will all be taken into consideration. We will try to pick the side we think is best going to win here in the conditions we get.
"Covid has had quite an effect on our consistency in backing up teams, whether that be workload through having to rotate players or through the conditions, it's been a difficult thing to get continuity in that respect. But you always have to be looking to win the next game and try to pick a team that you feel will give you the best chance to do that. That's the most important thing at the front of my mind and it'll be the thing I try to consider first and foremost over the next couple of days leading up to Thursday.
"Every player throughout the last year and a half has found it very difficult when you're not playing and you're in and around a squad it's hard anyway. When you know there are opportunities to go and play you want to take them. It's tricky (letting players go and play domestic cricket), when you're looking at concussion replacements, covid replacements, you've got to have guys in and around the squad that you can fit like for like. It does make it quite tricky."
Root said he is fully impressed by the talented batsman, Haseeb Hameed. Root further said he has improved his game and made a successful return to the squad. Haseeb Hameed has played his debut match against India in 2016.
"One thing I'd say about Has is that ever since the first day I met him I've been extremely impressed with him as a person, with his maturity as a young man then,"

Root pointed out.
"I think that served him really well during a difficult spell in his career and now you're seeing him come into some really good form.
"We think of him physically maturing but I think his game has grown as well, he's added shots to what is a very strong defence and has turned himself into a brilliant player. His work ethic is outstanding. He thinks about the game extremely well and it's great to have had him in and around the squad this summer. If he gets an opportunity I'm sure he'll look to take it with both hands and try to make the position his own in this team."