After a brief comeback with Zimbabwe, Gary Ballance retires from all forms of cricket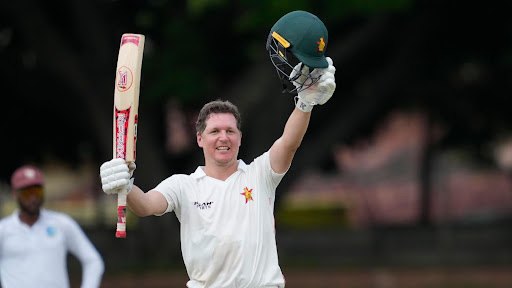 Only two players, including Gary Ballance, have ever scored a Test century for two separate countries
Former Yorkshire and England cricketer Gary Ballance, who just began playing for his home Zimbabwe, has declared that he will retire from all forms of the game with immediate effect.
Gary Ballance, 33, scored four hundreds for England in 23 Test matches between 2014 and 2017, a feat that stood out when compared to many other players who made their debuts during a comparable time frame.
While his use of the racist term "P**i" was initially found to be "banter" in the initial report investigating charges of institutional racism at Yorkshire, he was significantly implicated in Azeem Rafiq's explosive testimony during the DCMS parliamentary proceedings in Westminster last November.
His time playing in English cricket was cut short by the controversy, and at the conclusion of the 2022 season, Yorkshire released him from his contract after several months of unpaid leave for mental health reasons.
At the time, he had been charged by the Cricket Discipline Commission along with six other Yorkshire cricketers, including Michael Vaughan (who was later found innocent) and Matthew Hoggard.
His decision to return to Zimbabwe, the country he had previously played for at the Under-19 level before being called up to the England team, had been an attempt to start again, and it had been successful at first.
Between January and March, he participated in eight international matches, including a one-off Test against the West Indies in Bulawayo, when he amassed a memorable 137 not out. He signed a two-year contract with ZC in December.
After Kepler Wessels, the former Australia batter and South Africa captain, he became just the second Test cricketer to score centuries for two distinct countries as a result of the accomplishment.
However, Ballance has now decided to end his resurrected career after concluding with an unbeaten 64 to win the ODI series against the Netherlands last month.
"After much thought, I have decided to retire from all forms of professional cricket with immediate effect," he said in a statement.
"I had hoped my move to Zimbabwe would provide me with a new-found happiness for the game and I will always be thankful to Zimbabwe Cricket for providing me with an opportunity to return to international cricket and welcoming me into their team.
"However, I have reached the stage where I no longer have the desire to dedicate myself to the rigours of professional sport and this would do Zimbabwe Cricket and the game itself a disservice, should I carry on. I wish them every success going forward.
"I have been fortunate to have some incredibly memorable moments in cricket, winning County Championships with Yorkshire and gaining the ultimate honour of representing England and Zimbabwe. I want to thank all of my clubs, coaches, support staff, teammates and supporters for their guidance and encouragement over my career, it has been a privilege.
"It is now time for me to move on to the next chapter of my life. I will be making no further comments on my decision at this time."
In his 24 Test matches, he scored a total of 1653 runs at 40.31, and in his 12031 first-class runs, he scored 47.74, including 42 hundreds and eight more in List A cricket.