Will Stipe Miocic retain the UFC heavyweight title in 2021?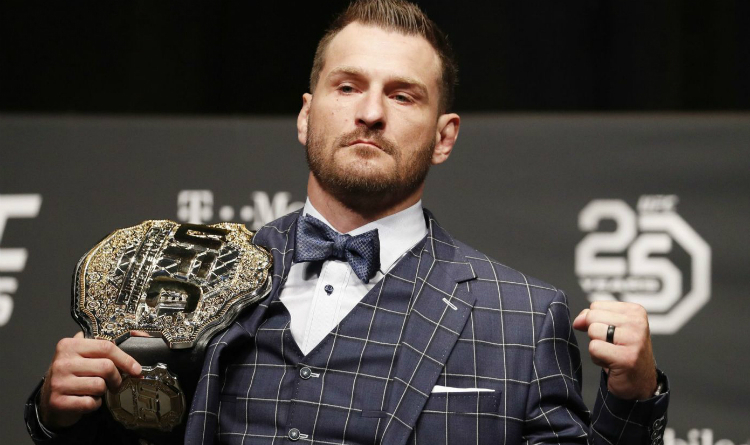 Miocic with the UFC belt
In 2020, none of UFC title contenders could overthrow reigning kings inside the octagon. Will heavyweight champion Stipe Miocic break this trend and lose his belt in 2021?
The Predator is hunting Miocic
Last year, Stipe won his trilogy against Daniel Cormier 2:1 and retained the title. Stipe is going to defend the belt against Francis Ngannou in 2021. The bout has not been officially announced yet, but the athletes are supposed to meet inside the cage in March. Their first contest in 2018 resulted in Miocic's victory via unanimous decision. However, most punters believe that Francis will take revenge in a rematch.
Ngannou is riding on a 4-fight winning streak. In 2018-2020, The Predator defeated 4 opponents by KO/TKO in the first round. It took him only 162 seconds to score 4 wins. Given such an impressive performance, Francis opened as a 12/25 favourite in a showdown against Miocic. Stipe, on the other hand, is priced at 7/4.
Nevertheless, the champion has an advantage in both striking and grappling. Miocic lands almost twice as many shots per minute (4.95 versus Francis' 2.23) and outnumbers Ngannou's takedowns 2.20 to 0. But The Predator has a better defence, as he absorbs 45% fewer blows. Besides, Francis is more powerful. His knockdown ratio is 153% higher, while average fight time is nearly half as long. However, Stipe's knockout rate is slightly higher: 79% versus Francis' 73%.
In their first clash, Miocic dominated in every single round. According to the bout's results, Stipe outstruck Ngannou 6 to 1, landed 3.3 times more significant shots and made 12 takedowns.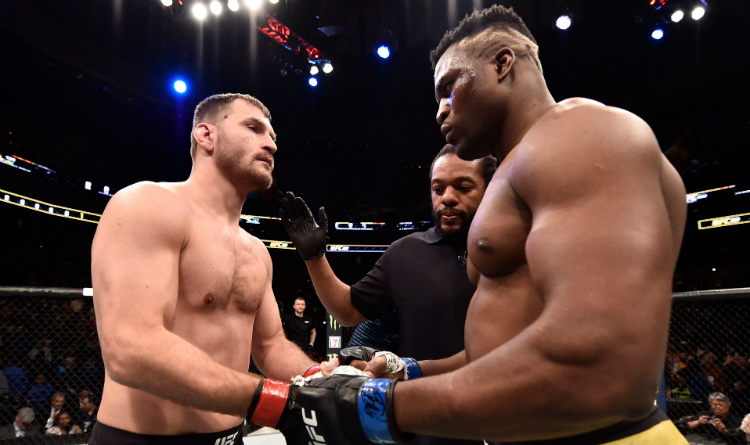 Obviously, a rematch against The Predator will not be an easy ride for Stipe, because Francis has immensely progressed over the past 2 years. But Miocic advanced his skills as well. He went through tough battles against DC and refined his striking technique. Therefore, Stipe has a good chance to beat the contender and defend his gold.
Jon Jones is looking forward to dominating at heavyweight
The winner of Miocic vs Ngannou 2 is expected to take on Jon Jones in the summer. If Stipe defeats Francis, he will face the strongest rival in his career. Bones set several records in the UFC, for example, the longest unbeaten streak (18 bouts) and most wins in title fights (14). Jon has not fought since February 2020, but he is still ranked second in the UFC P4P rating.
Jones vacated his title in the 205-pound division and decided to move up to heavyweight. He has been packing on the muscle since last summer and got noticeably bigger. In November, Bones claimed that he would be ready for fighting at heavyweight in a few months.
Jon is a versatile fighter. He has a solid striking and wrestling background. He earned a black belt in Gaidojutsu and a purple one in BJJ. Nevertheless, Miocic has a lead on several key stats. For instance, Stipe lands 15% more shots and performs 19% more takedowns. But Jones has a better defence and makes submission attempts.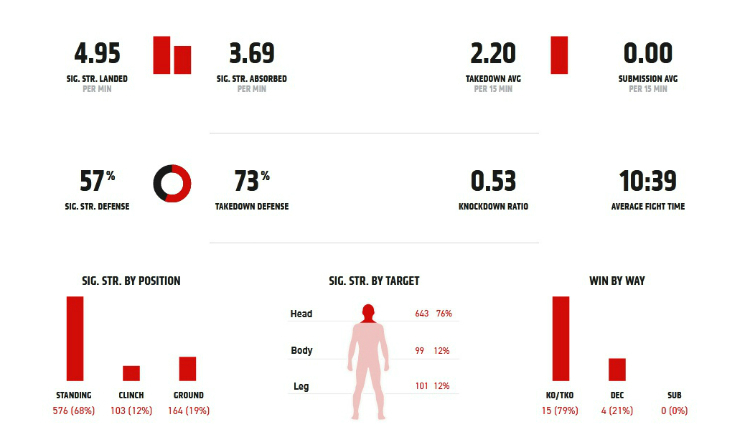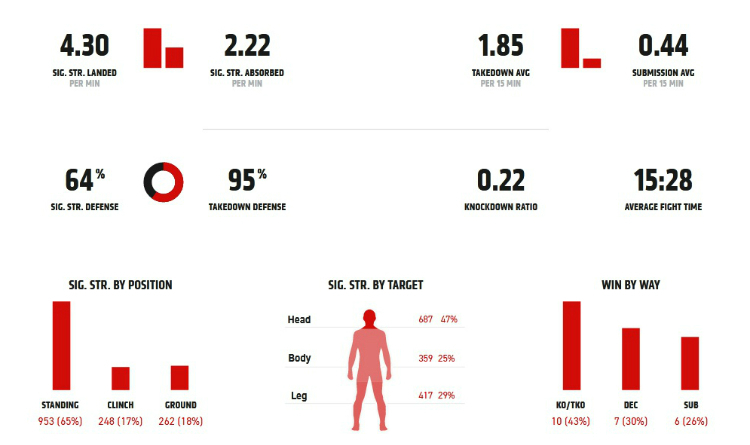 Unsurprisingly, Miocic is an underdog in a potential contest against Jon. Bones opened as a 3/5 favourite, while Stipe was priced at 13/10. Given Jones' high fighting IQ, experience, talent and stats, he will most probably take the title away from Miocic and become a new heavyweight king. In this case, Stipe will fail to retain the belt until the end of 2021. However, it is worth noting that Miocic refuted bookmakers' predictions on 2 of 4 last bouts.