Will Israel Adesanya top the UFC P4P rankings in 2021?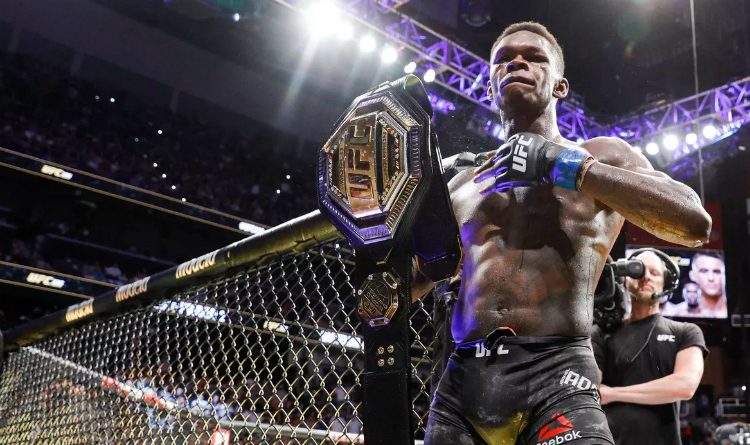 Adesanya with the UFC belt
Middleweight champion Israel Adesanya currently takes third place in the UFC P4P rankings. Does The Last Stylebender have the possibility to top the rating of the best fighters in 2021?
Adesanya is on the way to becoming a double champ
Israel is set to take on light heavyweight king Jan Blachowicz at UFC 259 on March 6. Adesanya is confident in his victory and already calls himself a Champ2X. Bookmakers predict Jan's defeat as well and see the Kiwi as a sizable favourite. Israel is priced at 2/5, while Jan is a 21/10 underdog.
In a bout against Jan, Adesanya will clearly have an advantage on the feet. He competed in kickboxing as a pro in 2010-2017 and compiled an impressive record of 75-5. Blachowicz, on the other hand, has never participated in striking martial arts tournaments. Based on the results of the athletes' fights in the UFC, Israel lands 15% more shots per minute and absorbs 13% fewer blows. However, Blachowicz has an edge in grappling, as he makes 1.16 takedowns per 15 minutes. But Adesanya is extremely hard to be taken down; thus, Jan will unlikely succeed in bringing the bout to the mat.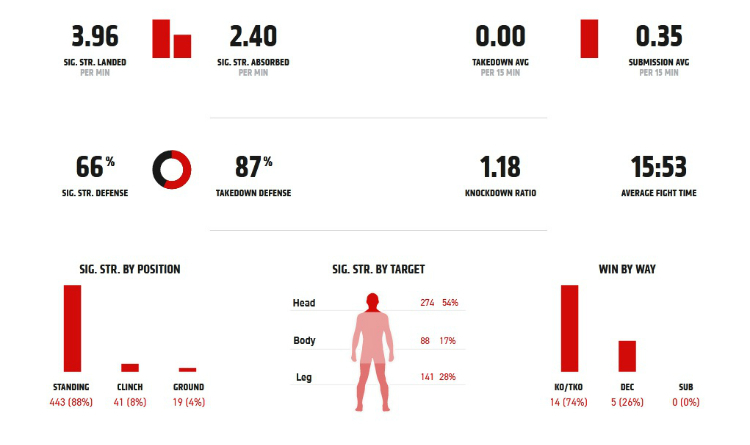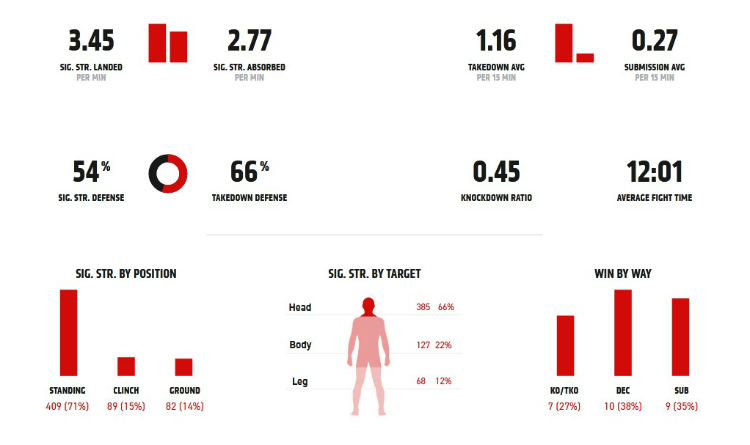 Considering the fighters' experience, skills and stats, The Last Stylebender will most probably beat Jan and win the light heavyweight title. In this case, he will become the fifth UFC contestant to hold 2 belts at the same time. Due to this achievement, Israel can become the UFC P4P Number 1.
Israel has to get ahead of Khabib Nurmagomedov and Jon Jones
"Champ champ" status might not be enough for Adesanya to top the pound-for-pound rankings. He will have to dethrone Nurmagomedov and Jones, who take first and second places respectively. Khabib announced his retirement from MMA after the victory over Justin Gaethje in October 2020. But he has not been removed from the roster yet, because UFC president Dana White hopes that The Eagle will come back inside the octagon once more to go for 30-0. If Nurmagomedov is true to his word and stays inactive in 2021, he will certainly lose the P4P crown. Therefore, only Jones will stand in Israel's way.
Jon vacated his title in the 205-pound division and moved up to heavyweight. In the summer, he is supposed to face the winner of Spite Miocic vs Francis Ngannou 2. Bones opened as a favourite in a potential clash against Stipe, but he is considered an underdog in a fight against Francis. According to bookmakers, Jon will likely fail to withstand Ngannou's power and lose by KO/TKO. If Jones' crusade at heavyweight flounders and Blachowicz suffers a defeat, Adesanya will definitely be ranked first.
Even in case Jon wins the UFC gold, Israel will still have a chance to take first place in the P4P rankings. To outperform Bones, The Last Stylebender has to earn the belt at light heavyweight and defend his title at middleweight. Robert Whittaker will most probably become the next contender in the 185-pound division. Their first fight in 2019 resulted in Israel's victory by KO in the second round. Thus, Whittaker's odds to take a revenge are relatively low. Given all these factors, Israel has a great chance to become the UFC P4P king in 2021.