Valentina Shevchenko tops the list of the most popular female MMA fighters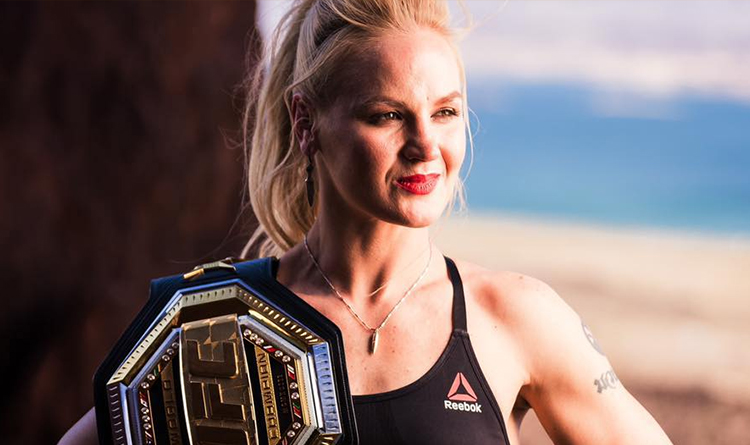 Valentina Shevchenko/Facebook
UFC flyweight champion Valentina Shevchenko tops the list of the most popular female MMA fighters from CIS countries, according to fans.
MMA enthusiasts back UFC contestants
News agency TurStat surveyed 10,000 MMA devotees and made the list of top 10 greatest female mixed martial artists. The ranking is as follows:
Valentina Shevchenko (25% of the votes);
Liana Jojua (18%);
Anastasia Yankova (13%);
Mariya Agapova (9%);
Yana Kunitskaya (8%);
Aleksandra Albu (7%);
Antonina Shevchenko (6%);
Lily Kazak (6%);
Liliya Shakirova (4%);
Irina Alekseeva (3%).
7 out of 10 ladies are UFC contestants. Yankova competes in Bellator, Kazak and Alekseeva participated in ProFC tournaments in 2019. Shakirova has recently signed with the UFC and will make her debut at UFC 254 on October 24. Liliya is set to face former Invicta champion Lauren Murphy.
Valentina Shevchenko won the UFC flyweight title in 2018 and defended the belt 3 times. She was victorious in the last 5 bouts setting the record for the longest winning streak in the 125-pound division. Bullet takes third place in the UFC women's P4P ranking after double champion Amanda Nunes and strawweight queen Weili Zhang.
Liana Jojua submitted Diana Belbita in July 2020 and scored her first UFC victory. She will take on young American prospect Miranda Maverick at UFC 254. Maverick won the Invicta FC flyweight title last year and transitioned to the UFC in June 2020. Miranda is a sizable favorite and is likely to defeat Jojua by decision, according to analysts.