The winner of McGregor vs Poirier will fight for the UFC title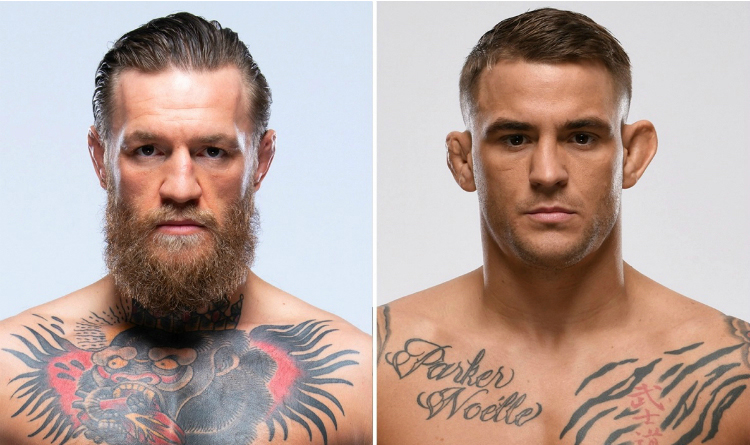 UFC
Russian UFC champion Khabib Nurmagomedov is ready to fight with the winner of the rating bout Conor McGregor versus Dustin Poirier, scheduled for 23 January at UFC 257.
Khabib vs McGregor rematch is on the books
The Eagle believes that Conor and Dustin have to combat at 155 pounds to get a title shot in the lightweight division. Otherwise, the winner will not cement the number one contender status immediately after the bout. According to Khabib, the next challenger must win a contest at 155 pounds and not at 170 or 185.
McGregor faced his last opponent Donald Cerrone at welterweight and won by TKO in the first round. Poirier beat Dan Hooker via unanimous decision on June 27 in Las Vegas. Notorious and The Diamond have already met inside the octagon back in 2014 at UFC 178. It took Conor only 1:46 to TKO Dustin. That is why the Irish brawler is a favorite in the rematch. However, Dustin has progressed impressively since their first bout and fought with Nurmagomedov for the belt after winning the interim UFC Lightweight Championship last year. Therefore, The Diamond is poised to surprise fans and analytics.
Khabib defends the title against Justin Gaethje this Saturday at UFC 254 in Abu Dhabi. The Eagle strives to make Gaethje exhausted and finish him. Apparently, Nurmagomedov's game plan has not changed since the fight against McGregor because Conor and Justin are strikers and their weakness lies in grappling. Khabib also hinted at retiring after achieving a 30-0 record. In this case, the rematch against McGregor or Poirier will be the last bout in his career.