Michael Chandler cries out for fight against dreadful El Cucuy Tony Ferguson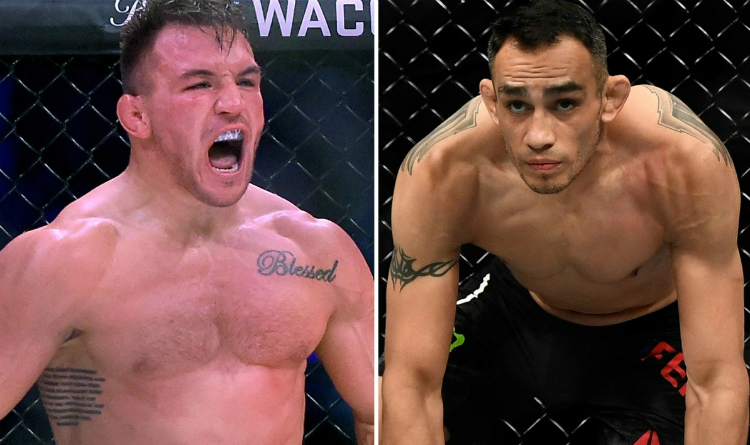 The Sun, Daily Mail
Former Bellator champion Michael Chandler chose an opponent for his UFC debut. He wants to fight Tony Ferguson – dreadful El Cucuy ranked third at lightweight.
Chandler refused to face Makhachev and aimed at Ferguson
In a pre-fight media day interview, Chandler said that Ferguson would be the perfect adversary for his first appearance in the UFC. Michael called Ferguson the most frightening and laudable contestant in the lightweight division. El Cucuy instils fear and uncertainty in Chandler – an excellent mixture of feelings to show everything he is capable of inside the cage.
Michael is a backup fighter for the title bout Nurmagomedov vs Gaethje scheduled on October 24 at UFC 254. Chandler will weigh in before the event and replace either Khabib or Justin, if needed. In case the contest goes as planned Chandler's debut in the UFC will be postponed.
Russian fighter Islam Makhachev was supposed to face Rafael dos Anjos at UFC 254. However, the clash was cancelled after RDA had tested positive for COVID-19. Makhachev is a member of Khabib's team that is why The Eagle offered Chandler to fight Islam. He told ESPN analyst Chael Sonnen that he would view Michael as the number one contender if he beat Makhachev. However, Chandler ignored this message and challenged Ferguson instead.
Michael won the Bellator Lightweight World Championship in 2018 but failed to defend the belt in the contest against Patricio Freire. Then he won two bouts in a row and signed a contract with the UFC on September 17. Considering Michael's champion ambitions, El Cucuy is an ideal opponent. Ferguson had a 12-fights winning streak before losing the bout against Justin Gaethje for the interim title. Tony fancied taking on Dustin Poirier but The Diamond decided to face Conor McGregor, thus El Cucuy left without an opponent and might accept Chandler's challenge.