Khamzat Chimaev accepted Leon Edwards' callout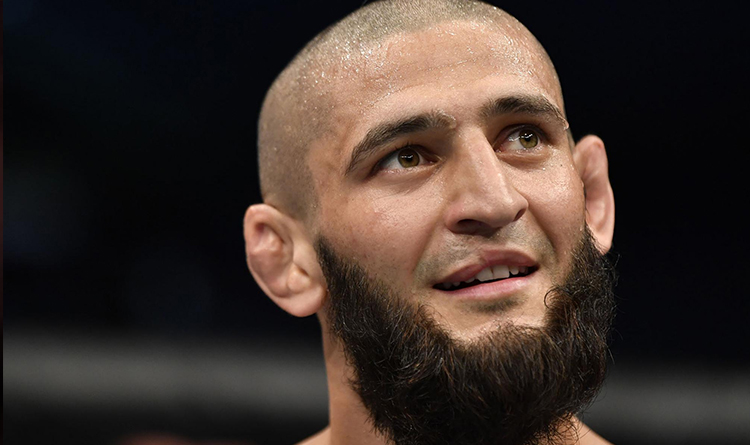 ufc.com
Swedish UFC fighter Khamzat Chimaev has eventually got an opponent. Borz accepted a callout from welterweight top contestant Leon Edwards.
Leon Edwards was taken off the welterweight rankings
Chimaev started his MMA career in 2018 and amassed an impressive record of 9-0. Khamzat signed with the UFC this year and won three bouts in 66 days, setting the record for the fastest 3-fight win streak in modern UFC history. He defeated John Phillips by submission and knocked out Rhys McKee and Gerald Meerschaert in the first round. Borz challenged several welterweight and middleweight high-ranking fighters but was rejected and left without a rival.
On October 22, Edwards was removed from the UFC welterweight rankings due to inactivity. Leon claimed that he has not fought since July 2019 because top welterweights have refused to face him. To get back on track, Rocky called out Chimaev on Twitter. Borz quickly responded and accepted the challenge.
Edwards was ranked third at welterweight and had to take on former champion Tyron Woodley in March 2020, but the bout was cancelled due to COVID-19 pandemic. Leon has an 8-fight winning streak and is widely regarded as one of the best fighters in the 170-pound division. Therefore, Chimaev will strengthen his position as the main title contender in case he defeats Edwards.
UFC president Dana White called Borz one of the most special fighters he had ever seen and announced that Khamzat would headline a fight card in Las Vegas. The bout Chimaev vs Edwards is big enough for a main event, thus the contestants are likely to face each other in 2020. Two upcoming Fight Nights will be headed by Hall vs Silva and Santos vs Teixeira. Hence, Khamzat will most probably face Leon at UFC Fight Night 186 on December 19.