Francis Ngannou won the title in a rematch against Stipe Miocic at UFC 260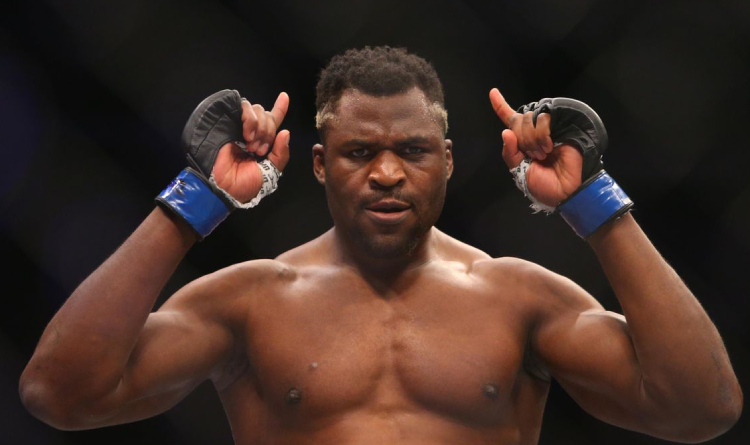 Ngannou inside the octagon
Francis Ngannou defeated heavyweight champion Stipe Miocic and won the belt in the UFC 260 main event on March 27.
The Predator extended a winning streak to 5 fights
Ngannou wasted no time and opened up quickly in the first round. He landed several heavy low-kicks and a huge straight right. Stipe went for a single leg, but Francis defended a takedown attempt, got the champion's back and delivered big punches. Nevertheless, Miocic withstood the onslaughts and answered with low-kicks. The Predator clearly took the first heat, as he outnumbered Stipe's strikes almost 3 to 1.
After the bell for the second round had rung, Francis chased Stipe inside the octagon and landed a flurry of punches. Miocic dropped to the canvas but managed to get back to his feet. However, Ngannou knocked him out with a jab and delivered a couple of shots on the ground. The referee Herb Dean stopped the action at 0:52.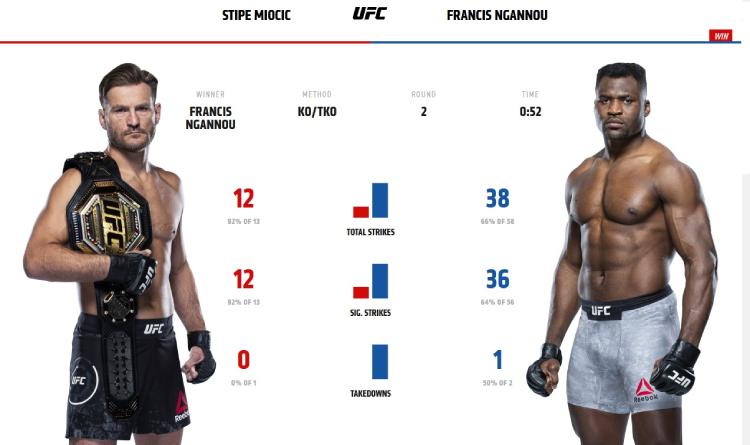 Francis has proved once again that he is the hardest hitting athlete ever tested in the UFC Performance Institute by scoring fifth victory by KO/TKO in a row. In 2018-2019, he knocked out Curtis Blaydes, Cain Velasquez, Junior dos Santos and Jairzinho Rozenstruik in the first round.
Miocic is currently ranked third in the P4P rating; thus, Ngannou might take his place after the rankings are updated. Furthermore, The Predator is supposed to defend the heavyweight title against P4P king Jon Jones. Following the win over Miocic, Francis earned the nickname "The Scariest man on the Earth". Thus, a contest against Ngannou will not be an easy ride for Bones.