Tokyo Olympics 2020; Japan claims second softball gold over the USA; Canada gets the historic bronze medal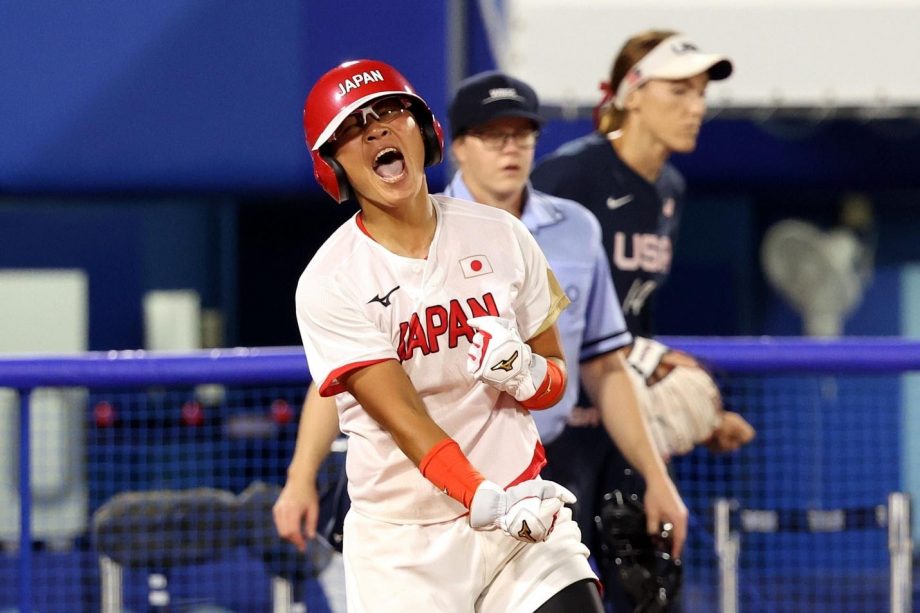 Tokyo 2020/ Twitter
Japan claims their second consecutive gold medal in Olympic softball with a straight victory by 2-0 over the three-time gold-medal winners, the USA in Yokohama. Canada claims a bronze medal over Mexico earlier in the day.
Japan while hosting finished their Olympic softball tournament at these games with only one defeat and they were too heavy to handle by the powerful three-time gold medal winner, Americans at the Yokohama Baseball Stadium on 27 July.
The big finale of Olympic softball amazed Japan's spectators as they won with a clear victory of 2-0 just before Canada sealed their first-ever bronze medal in the same sport.
The Japanese opened their account in the fourth innings when ATSUMI Mana hit a single base up the middle to send FUJITA Yamato back home from third base.
The Japanese added another run in the scoreboard when Americans went unanswered from the batter's box. Near the end of the game, Japanese infielders played an impressive sixth-innings double to end team USA's fight and the skillful hosts won by pair of non-replied runs.
The victory earned a 3-hit defensive shutout by pitcher Yukiko Ueno, and Japan claimed their second straight softball gold in the Olympics followed by the last gold medal that happened 13 years ago back in 2008 at Beijing – and coincidently happened against the same opponent, the USA.
Meanwhile, the Americans who invented the softball sport and three-times gold winner did not get any runs on the scoreboard. And at the end, the force of Japan's batter was too hot for North Americans to handle.
"Sometimes it's just not your day. Unfortunately, it's twice now for us to lose this way,"

said USA's 38-year-old pitcher Cat Osterman, who was replaced earlier by Ally Carda in the circle in the third inning of what was her final Olympic game (she came out of retirement to participate in these Games). 
"I would do it all over again. I'm still so proud of this team."
Canada's Softball History
Earlier today, Canada beat Mexico by 3-2 to get their hands on historic bronze, which was a nail-biting thriller. Runs fairly seem to come on a rainy morning at the stadium in the port city of Yokohama.
Kelsey Harshman took the lead and gave sacrifice for Canada in the fifth innings to give her side a dramatic victory in a close contest in a rain-interrupted game.
In a contest that kept the contestant's heart beating back and forth, Canadians had a bit of luck towards their side and their overall play at Tokyo was worth watching.
"I think being able to make history for your country and being a part of the first to do that, for women's softball, for Canada, you're doing it for something so much bigger than yourself,"

said Canadian pitcher 𝐃𝐚𝐧𝐢𝐞𝐥𝐥𝐞 𝐋𝐚𝐰𝐫𝐢𝐞.
Canada's coach Mark Smith says that the victory in the bronze medal is proof that great things are coming on the way for the country's softball sport.
"There's going to be some new faces coming along that will have to build their own culture and identity. I'd like to think the example we have set of what our country is capable of when they truly play like a team,"

he said. 
"What you saw today was character and culture that stepped up when it had to and got the job done. The legacy I like to think this group has set for the future is buying into a process and playing as one unit."