NRAI promises overhaul of Indian shooting coaching staff after poor show in Tokyo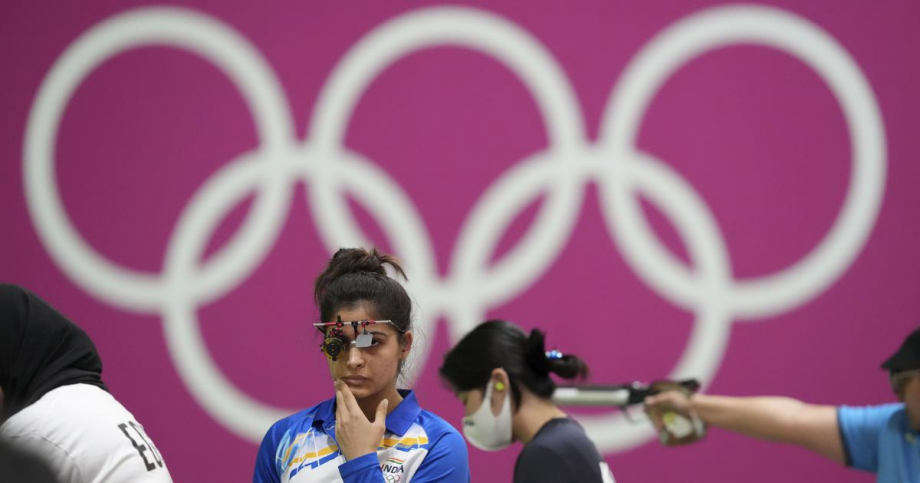 Manu Bhaker produced a horrible performance in Tokyo Olympics
The National Rifle Association of India (NRAI) on Tuesday promised an 'overhaul' of the coaching staff after their poor show so far in the Tokyo 2021 Olympics amid reports that the group which has produced forgettable results is divided and is in news for all wrong reasons. 
The reports in Indian media are all about failure and criticism of the Indian shooting contingent, which was the country's biggest hope a Tokyo after an impressive and successful build-up around young shooters such as Manu Bhaker and Sourabh Chaudhary.
"Definitely the performances have not been on expected lines and I have spoken of an overhaul of coaching and support staff,"

National Rifle Association of India (NRAI) Raninder Singh said after India's mixed teams failed to go past even the qualification round.
The pairing of Manu and Chaudhary did not qualify for the medal match in the 10m air pistol mixed team event after finishing the qualification stage 2 at the seventh spot
Pair of Saurabh Chaudhary and Manu Bhaker failed to qualify for the medal match in the 10m Air Pistol Mixed Team event after finishing the Qualification stage 2 at the seventh spot here at the Asaka Shooting – 10m Range. Chaudhary and Bhaker shot a total of 380 in Qualification stage 2 and hence they crashed out. Their performance was far inferior to the one they showed in the ISSF World Cups ahead of the mega event in Tokyo, which is being held after a delay of one full year.
"I feel something is lacking in getting our shooters prepared for these big occasions, because clearly the talent is there and we have seen it here as well,"

Singh said.
The association boss said the his team and all the other concerned parties had done everything within their limits to help the shooters prepare their best for the Olympics, which also included recommendations made by the panel led by the former Olympic champion Abhinav Bindra.
He said the federation and other stakeholders concerned did everything they could to help prepare the shooters for the Games, including implementing the recommendations of the panel led by Olympic champion Abhinav Bindra after the disastrous medal-less campaign in Rio de Janeiro five years ago.
NRAI also got former India shooter Ronak Pandit to work with Manu Bhaker after she had a disagreement with junior national coach Jaspal Rana, whom he said was the party responsible for the mess.
"There was just one person who was the negative factor in the whole thing, and I am calling it right now.. I am referring to Jaspal Rana,"

Singh told media in Tokyo.