TOP-10: Greatest Movies and Series About Cricket of All Time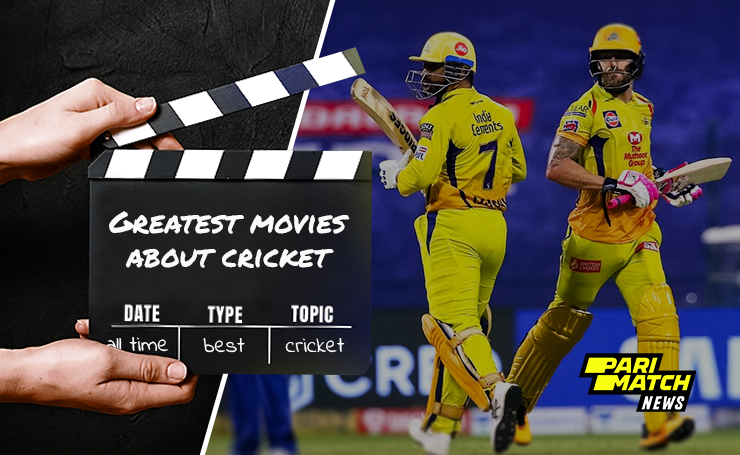 Check out our top 10 best movies and series about cricket!
The masterpiece in movies and web series based on cricket from West Indian, Lloyd's and Indian MS Dhoni to racist web series of scandal in cricket and passion for cricket, parimatch news has a watchlist of them all.
Patiala House (2011)
This movie is based on a young British Indian Cricketer whose passion for cricket comes in the way of his father's dream. The players follow his passion and go against his father. Nonetheless, he impressed the audience with his bowling abilities and what happens, in the end, is a must-watch. Parimatch news rates this bollywood film 6/10. 
Dil Bole Hadippa (2009)
It is an Indian film made to break the discrimination between men and women. It starts when a woman enters through the men's cricket team and pretends to be a man. It describes that women can also take part in sports as men do and they are also capable of competing with men.
The concept denied the label of 'Incapable' on women in India. Although the movie did not earn much at the box office it is a must-watch. Parimatch rates this fine film 6/10.
The Ashes: the Greatest Series (2005)
If you are a cricket fan and you think that the Ashes series of 2005 were not the greatest of all the time, this movie will convince you. While England was hosting the series, the brutal Australian's were on the top as they had not lost a single series in four years consecutively.
Australian veteran bowler Glenn McGrath had predicted a 5-0 whitewash in favour of Australia. What followed was a total drama. Twenty-three days of treatment, unexpected for one and severe disappointment for others. The series was a treat from legends! Parimatch news rates this rivalry based movie 7/10.
Azhar (2016)
The film begins with the former Indian captain, Azharuddin scoring a century in his 99th Test match but soon after that, he faces allegations of match-fixing for which the Indian Cricket Board bans him. Azharuddin then decides to challenge the ban in the court with the help of his friend.
It also explains how Azharuddin grew up in a middle-class family and his father dreamt of him playing 100 Test matches for India and he completes his dream. A great biography on another former Indian legend. Parimatch news rates it 7/10.
Fire in Babylon (2010)
This documentary is based on the cruise of the West Indian team in the 1970s and 1980s when they transformed themselves from unsuccessful amusers to world-class cricketers.
Under the captaincy of Clive Lloyd, the brutal Viv Richards and the long heightened fast bowling unit that destroyed all their opponents, West Indies sparked as a blistering brand of cricket who answered all the racists after becoming a black pride at the moment and sweeping everyone on the way in the region.
The most vivid moments include the scenes when the team responded to England's captain, Tony Greig's comment that they would crawl when they were down and also explains how the South African government tried to attract Richards to be a part of a revolutionary tour of captivity with an honorary status and blank cheque. Parimatch news rates this documentary 8/10.
Chain Kulii Ki Main Kulii (2007)
It is a story of a young boy who lives in an orphanage and has two dreams; one to meet his parents and the others to become a cricketer. He follows the former Indian, Kapil Dev as an inspiration and one day he finds an old bat by which Kapil Dev had won the 1983 World Cup.
The bat shows exceptional and professional skills. Indian coach finds him playing somewhere and takes him in the national team. What happens next must be exciting to watch. Parimatch news rates this unique story 8/10.
Lagaan (2001)
The last ball six from Amir Khan, an Oscar nominee for Best Foreign Language Film has all the spices of cricket you would expect from a Bollywood movie. A movie based on British rule in India follows the story of a village fighting over drought and unjustly done by the rulers in a cricket match.
The Britishers make a decision that the village would play a match against them and if they win, all the taxes would be withheld and if they lose, the taxes would be doubled. Britishers, who have invented the game were experts in it while the villagers were rookie in it. Who will win? Watch this amazing film and find out. Parimatch news rates this masterpiece 8.5/10.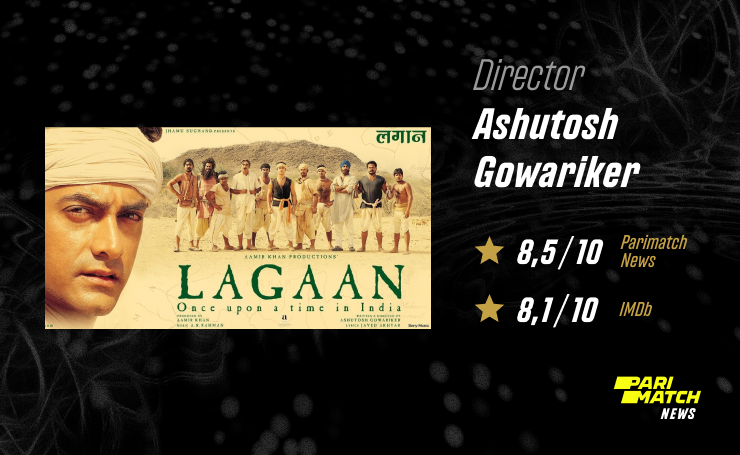 Iqbal (2005)
A deaf and mute passion in a boy from a backward village in India followed by a dream to play in the national team. What comes next is heartwarming, failure, hope and success. Iqbal, the young boy practices in an empty field with buffaloes as his fielder and also has a former cricket coach with a drinking problem.
But he sticks with the dream and makes the impossible possible. The former Indian, Kapil Dev plays as a national selector in the film. Parimatch news rates it 8.5/10.
MS Dhoni: The Untold Story (2016)
It is a biography of the former Indian, Test, ODI and T20I captain, MS Dhoni. The film is a dedication to Mahendra Singh Dhoni for what he did for India. It also covers the series of events that happened in the life of MS Dhoni and how struggled from his young age till now to achieve what he has now.
Throughout his career, he faced criticism and also fell in love with a girl. A great way to appreciate a well-known cricketer. Parimatch rates this biopic of MS Dhoni 8.5/10.
The Test: A new era for the Australian team (2020)
A bitter story of the Australian cricket team when it was caught cheating. The captain and one of the best players in the team were caught in tempering. It happened when Australians were asked some harsh questions followed by a ball-tampering scandal in South Africa. The road to coming back was not easy. The moments can be felt again in The Test movie based on the scenario. Parimatch news rates this reality based thriller 9/10.