Top 5 possible destinations for Paul Pogba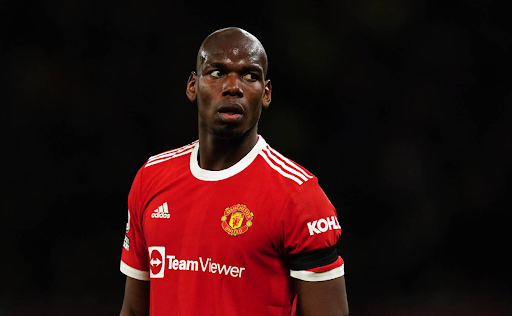 Paul Pogba's contract with Manchester United will expire at the end of this season
The career of Paul Pogba could be great content material for film and web series makers since the French midfielder has experienced almost everything – the highest of the highs and the lowest of the lows.
A graduate of the Manchester United academy, Pogba could never make his mark for the Red Devils in his first stint and left for Juventus back in 2012, whilst still being only 19 years of age. In Turin, he proved to be one of the most important players in what was then a star-studded Juventus side.
After helping the Old Lady win four Serie A, two Coppa Italia and as many Supercoppa Italiana titles, Pogba rejoined Manchester United back in 2016 for a transfer fee of £89.3 million, which then was the highest fee was paid for a player.
Having let go of the talented youngster previously, the Red Devils signed the polished article with the hope of righting the wrong, but instead, their second decision proved to be another wrong judgement. Barring a few flashy performances on occasions, Pogba has never been able to establish himself as the leader of the Red Devils.
Neither the player nor the club has enjoyed this association which is finally going to the end at the conclusion of this season, as Pogba's contract is due to expire. The Frenchman has already hinted at leaving the club, and understandably, teams have started approaching his agents.
Check out five teams who might be interested in signing Pogba:
1. Paris Saint-Germain
It might seem to be a mystery as to why Paris Saint-Germain has never lifted the UEFA Champions League despite boasting of an excellent squad, but on a closer inspection, it will become evident that their roster is pretty lopsided.
While they have world-class superstars in the Lionel Messi, Neymar and Kylian Mbappe in attack, and renowned players in the likes of Sergio Ramos, Achraf Hakimi and Marquinhos in defence – it is their weak midfield that has let them down time and again.
The arrival of George Wijnaldum has not worked, as the Dutch midfielder has been a mere shadow of what he was at Liverpool, whilst the likes of Ander Herrera and Leandro Paredes have not lived up to the expectations as well. Marco Verratti has often been isolated in midfield and in Pogba, he will finally find a worthy partner.
2. Juventus
Though he has played well in splits for Manchester United, it was Juventus who tapped the actual potential of the French midfielder and hence, it will not be a surprise if Pogba decides to go back to the Old Lady.
Juventus are going through a horrendous time. They are out of the Serie A title race and recently lost the Coppa Italia to Inter Milan, thereby registering their first-ever trophyless campaign since the 2010/11 season. Their problem is a bit more complex than PSG, as they need reinforcements in practically every department, but midfield is perhaps still their Achilles' heel.
Former Barcelona player Arthur Melo has not justified his humongous price tag, while the star of Italy's 2020 UEFA European Championship-winning team, Manuel Locatelli has surprising been on a downward curve in terms of his form. Hence, it seems certain that Massimiliano Allegri's team will be interested in bringing Pogba back to Italy.
3. Real Madrid
Real Madrid will take on Liverpool in the final of the 2021/22 UEFA Champions League in two weeks' time, and they already have won the La Liga title. Hence, it might seem that they do not need any new signings, but their midfield will surely welcome new additions for one particular reason, age and longevity at the club.
His performances might not depict it, but Modric will soon be 37 years of age, while both Casemiro and Toni Kroos are in their thirties. Though Pogba himself is approaching 30, Los Blancos manager Carlo Ancelotti will have to rotate his resources effectively next season in order to keep everyone fresh. Hence, Pogba could prove to be a good addition to the Real Madrid squad.
4. Barcelona
Besides Real Madrid, Pogba might have another option in their arch-rivals – Barcelona. Xavi's 'Project Rebuild' has so far worked well for the Catalans as he has taken the team from mid-table to second place.
Having said that, there is no point in not acknowledging the fact that they are miles behind Real Madrid in terms of squad strength, and given their current financial condition, it is likely that Barcelona's main focus will be on loan deals.
Xavi has an ageing midfielder in Sergio Busquets who has passed his prime, an underperforming mega-money star in Frenkie de Jong whom he can offload soon, and a few youngsters in Pedri, Nico Gonzalez and Gavi who are supremely talented, but can do with an experienced figure around to guide them. Accordingly, Pogba will be a great addition to the Barcelona side.
5. Manchester City
By now, the rumours of Manchester City being interested in signing Paul Pogba have reached all corners, but it is also being said that the lad from East Paris will prefer a move away from the Premier League. However, if he does decide to remain in England, he cannot ask for a better team than Manchester City.
Pep Guardiola's team will be eager to sign a midfielder as Brazilian star Fernandinho will leave the club at the end of the ongoing season. Pogba is likely to get plenty of starts if he joins the Cityzens, and given that he will be playing alongside some of the most lethal attacking talents in the likes of Kevin De Bruyne and Erling Haaland, his goal contribution numbers are also certain to go up.