Ole Gunnar Solskjær proved his worth by trashing Leeds United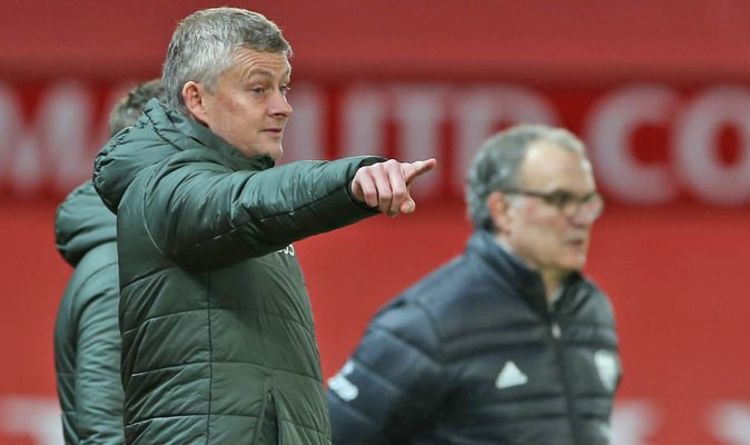 Solskjær and Bielsa during the match
The "Pennines derby" was rich in goals, fans witnessed a great show with a total amount of 8 goals this Sunday. In the 13th tour of English Premier League, team of Marcelo Bielsa was destroyed by the Red Devils with a score of 6-2. This victory grants Manchester United the 3rd place in the table with 1 game in reserve.
The famous old rivalry was renewed when the two sides finally met on Sunday after Leeds United ended their 16-year absence from top-flight football. The toxic feeling that exists between Manchester United and Leeds was once described as 'English football's most intense, and most inexplicable'.
It is worth noticing the great performance of the Man of the Match Scott McTominay. He has been magnificent – he's been instrumental. 24-years-old is the first player in Premier League history to score twice in the first three minutes of a match. It's a huge blow for him.
Manchester United boss on youngster`s performance:

"McTominay used to be a striker as a kid. He is a physical monster – he can win in the air, he wins tackle, but he's so strong and he's quick as well. He just ran into the space that we hoped he would get and it was good work by the other players to create the space and good finishes. I have to stop Scott from doing that sometimes – he is an attacking midfielder by nature. But when he sees space in front of him, why stop him? But he's great at shielding his back four."
He continued to talk about overall team results:
"We've been criticised for our starts but the boys were prepared. We've approached the game really well. We've looked at videos and looked at ways to exploit them but also ways to stop them hurting you. It was a great start. It's 13 games into the season – we're a work in a progress. We're getting better, we're getting fitter and stronger but there's still a few details to nail and let's talk about the title later on."
Interesting fact, combined xG was 5.8, the highest of any Premier League game this season:

Sir Alex Ferguson watched with pride from the stands as ManUtd beat Leeds
This is the first time a club team managed by Marcelo Bielsa has conceded six goals in any competitive match since his Newell's Old Boys side lost 0-6 to San Lorenzo in the Copa Libertadores in February 1992.
This is the fourth Premier League game this season to see as many as five first-half goals.
Bruno Fernandes has been directly involved in 28 goals in 27 Premier League appearances (16 goals, 12 assists).