Newcastle? Real Madrid? What next for Mauricio Pochettino after PSG sacking?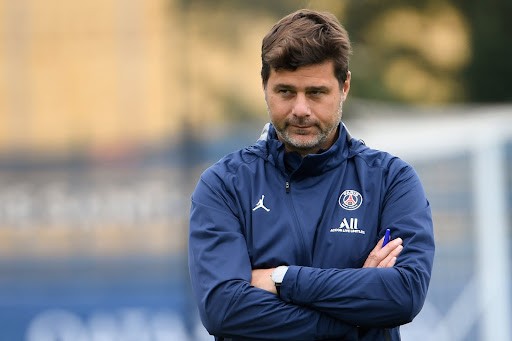 Mauricio Pochettino is likely to favor a return to the Premier League
After 18 months in charge, Mauricio Pochettino was let go by Paris Saint-Germain after he failed to deliver the coveted Champions League trophy, which the Qatari ownership have been craving since taking charge at the club. 
The Argentine coach did win three trophies during his tenure in the French capital, but since his sacking, most of the high-profile jobs have been filled. Had he been sacked earlier, Pochettino would have been the leading candidate for the Manchester United hot seat, but Erik ten Hag has taken over at Old Trafford.
That's not to say that the former Spurs boss would have a shortage of suitors. Time can change very quickly in football but until a good opportunity presents itself, Pochettino would have to be patient.
These are the top five clubs, Mauricio Pochettino could join in the near future:
#1 Real Madrid
Having won the La Liga and Champion League double last season, Carlo Ancelotti's job seems secure, but if we know anything about the Real Madrid job, you can never be so sure. 
Moreover, since leaving AC Milan in 2009, in all the six jobs Ancelotti has taken, he's stuck around for only a couple of years.
Add to that the fact that Pochettino has been linked to the hot seat at the Santiago Bernabeu, and should the opportunity arrive, we feel this would be a perfect match.
#2 Newcastle United
Ever since being taken over by the new Saudi Arabia-backed ownership, Newcastle has had a stunning upturn in fortunes. Eddie Howe did a spectacular job by keeping them in the Premier League, and in some style.
However, one can imagine that the new owners plan to take Newcastle United to the top tiers of the football pyramid. In that sense, Howe would be a stop-gap solution. Pocchetino however, would be a statement of intent.
Not only does he have a track of improving underperforming sides – first with Southampton and then Tottenham, the Argentina coach has also won silverware at last, which would only add to his impressive CV.
#3 Everton
But what if the 50-year-old doesn't want to wait for the Real Madrid or the Newcastle jobs? We all know that the Premier League is as competitive and killer edge as they come.
Should there be an early sacking, vacancies could open up, and with a manager of Pocchetino's pedigree available, we can expect clubs to breathe easily, with a ready-made replacement waiting in the wings.
Everton's new owners also have high ambitions, and should Frank Lampard be unable to meet the owners' lofty demands, they would be more than happy to go for the kill-switch and bring in the former Tottenham coach.
#4 Tottenham
Only a few months ago, Antonio Conte appeared to be headed away from the Spurs project, with Tottenham supporters angling for their former coach's return. Since then, the Italian gaffer has decided to stick around but we all know Conte and his antics. 
A series of indifferent results could trigger a conflict, and somewhat cruelly he's had to leave many of his former clubs after falling out with the higher-ups.
While all of this may sound a bit dramatic, the 50-year old would still be a happy man should the Spurs offer him a chance at this spectacular reunion.
#5 Manchester United
It simply had to end at Manchester United. Perhaps Pochettino could get a crack at the Old Trafford top job, but for that to happen, things would have to go down very quickly for the Red Devils.
United still haven't strengthened their squad as much as they would've liked, Cristiano Ronaldo is angling for a move away, and if Erik ten Hag can't sort out the mess that United have become of late, the Premier League giants may finally get the man who has been linked to this job for years now.
After all the huffing and puffing the Red Devils have done to acquire Ten Hag, it would be difficult to imagine him leaving before the end of the season. But with Pochettino and Manchester United being mentioned in one sentence, you never know.