Middlesbrough vs Burnley. Prediction and Preview. Probable Lineups, Team News, Stats and more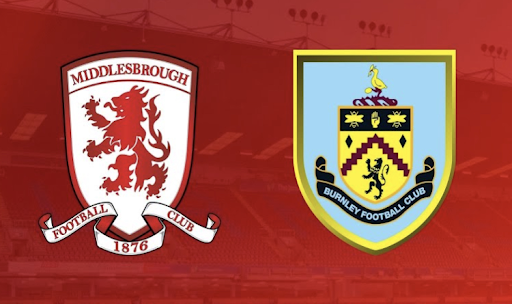 The EFL Championship leaders will lock horns on the pitch this Friday into Saturday night, who is destined to triumph?
Middlesbrough FC will host Burnley FC in the Championship 40th-tour match at Riverside Stadium. The fixture will take place on Saturday, April 8, beginning at 00:30 IST.

What can we expect this Saturday night? Parimatch News will tell you everything you need to know ahead of the upcoming match.
Middlesbrough News & Current Form:
This team is actively fighting for a place in the English Premier League. Boro are currently 3rd in the Championship table with 67 points. However, they are 6 points behind second-placed Sheffield United FC. As it seems, Middlesbrough clearly intend to fight for direct promotion to the elite division of English football.
Middlesbrough entered last weekend's match against Huddersfield Town FC with high hopes of securing all three points. They had a dominant first-half display and capped it off by taking the lead just before halftime. Marcus Forss scored his 10th league goal of the season to break the deadlock two minutes before the interval.
Despite their strong first-half performance, Middlesbrough suffered a major setback in the second half. Michael Carrick's team conceded four goals in the first 20 minutes after the break, including a quick equalizer from Josh Ruffels just 22 seconds into the second half. Although Chuba Akpom, their leading scorer with 25 goals this season, managed to score one back, Middlesbrough ultimately lost 4-2 to their former manager Neil Warnock.
Last week's shocking defeat to struggling Huddersfield hurt the players' egos. And their psychological state has clearly deteriorated. It is worth mentioning that Boro have not beaten Burnley in over seven years. Last December's clash ended with a 3 – 1 triumph of Burnley.
Michael Carrick's side have certainly proved that they know where the back of the net is lately, but they also have defensive problems, with both teams scoring in six of their last nine games. Three or more goals have also been scored in eight of their last ten games, including four of their last five home games where Boro have scored 25 times in their last ten games. They have performed well recently at the Riverside Stadium and have not lost in their last 11 home games.
Defender Matt Clarke remains Middlesbrough's sole injury concern, having been out of action since October due to a persistent back issue. In the upcoming match, centre-back Dael Fry will aim to return to the starting lineup, potentially replacing Paddy McNair, while dependable full-backs Tommy Smith and Ryan Giles are likely to maintain their positions.
Manager Carrick is expected to keep the midfield and attack largely unchanged, with Hayden Hackney and Jonny Howson set to resume their roles in the centre of the pitch. Meanwhile, loaned players Aaron Ramsey and Cameron Archer from Aston Villa FC are anticipated to feature again in the attacking third alongside Forss and Akpom. It's unlikely that Carrick will make any significant alterations to the team.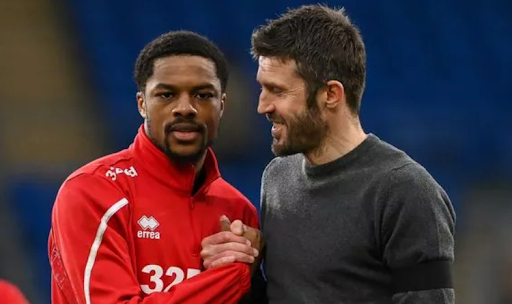 Middlesbrough striker Chuba Akpom has been nominated for the England Championship Player of the Month award for March. This is the third time Akpom has been nominated for the awards season, having won it in December. By the way, he is the Championship's top scorer.
His manager and Manchester United FC legend Michael Carrick was nominated for the Manager of the Month award. Carrick has been nominated for the monthly managerial award four times since taking charge of Middlesbrough in October.
Manchester City legend Kompany praised Carrick's abilities:
"I know Michael well as a person, and I have a lot of respect for him and his work ethic. His brain and the way he thinks is definitely something that makes him stand out, not just as a manager, but also when he was a player as well."
"I understand why people will put the two of us together, but I think it's difficult to draw comparisons between us because we are all on our own trajectory. I look at Michael Carrick and I am impressed with what he is doing, but he is at his own club dealing with his own issues."
Don`t miss out 👉: Rajasthan Royals vs Delhi Capitals: Preview and Prediction
Burnley News & Current Form:
The visitors are getting closer to a return to the Premier League with every tour. They are firmly in the lead, 11 points ahead of their nearest pursuer and third-placed Boro on 17. Despite this, Burnley do not play with their sleeves down, and in every match, they strive to get the best possible result.
They have been on a remarkable unbeaten streak in the Championship, having not suffered a defeat for quite some time. Their consistent performance has seen them secure victories in the majority of their matches. Across all competitions, they are currently on a run of 18 games without defeat, including nine impressive victories.
In 38 games, the Clarets have won 24 times. And Kompany's side have only lost twice. The team's last game was disappointing. Burnley at home failed to crack the defensive back line of Sunderland AFC (0 – 0). Moreover, Burnley have not scored in two games in a row. Before that, the team suffered a devastating 6 – 0 defeat at the hands of Manchester City FC in the Emirates FA Cup. Burnley are certain to attack from the opening minutes. The team has also scored in 15 of their last 16 away league games, with three or more goals in eight of their last 14 games in all away competitions.
Last week, Burnley welcomed back Taylor Harwood-Bellis and Josh Brownhill from injury to play against Sunderland. The Clarets are expected to keep the duo in the starting lineup at centre-back and centre-midfield, respectively.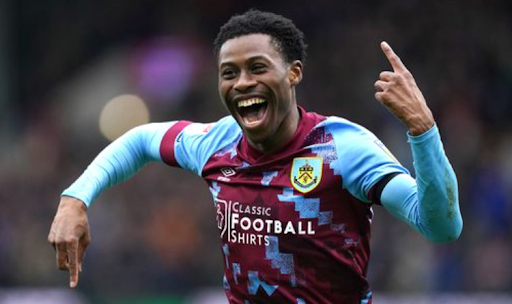 Jay Rodriguez, who has been out of action for ten league games, is nearing full fitness, but it's unclear whether he will feature on Friday. Meanwhile, Michael Obafemi, currently on loan from Swansea City AFC, is yet to start a game under Kompany and will be hoping to replace Ashley Barnes in the starting XI. Barnes has failed to score in his last six appearances.
Josh Brownhill, Burnley midfielder, about the team's mood and objectives:
"Everybody's really excited – these are the games you want to play in, playing the best in the league. It was disappointing to get an injury; I've been lucky throughout my career to not get injured. It was an annoying one but I'm back now and feeling really fit."
"I think we've got one of the top 5 highest attendances in the division, the stadium is always full and away attendances have been top throughout the season. The fans have been astounding."
"It's a really good dressing room to be in; everyone's relaxed, happy and enjoying their football. I feel like we're thriving but we're not done yet. We're feeling positive and at the top of our game."
"Something I've always wanted to do is get promoted and I really want to win this division. Hopefully, we can do it sooner rather than later, but if it takes us until the last game of the season then we'll do it."
Don`t miss out 👉: IPL 2023: Bhuvneshwar Kumar to lead Sunrisers Hyderabad against Rajasthan Royals
Middlesbrough form guide: L-W-W-D-W-L
Burnley form guide: W-D-W-W-L-D
Middlesbrough vs Burnley Head-To-Head Record:
| | | |
| --- | --- | --- |
| Middlesbrough | Draw | Burnley |
| 23 | 19 | 26 |
December 15, 2015: Middlesbrough 1 – 0 Burnley (League Championship);
January 9, 2016: Middlesbrough 1 – 2 Burnley (FA Cup);
April 19, 2016: Burnley 1 – 1 Middlesbrough (League Championship);
December 26, 2016: Burnley 1 – 0 Middlesbrough (Premier League);
April 8, 2017: Middlesbrough 0 – 0 Burnley (Premier League);
December 17, 2022: Burnley 3 – 1 Middlesbrough (League Championship).
Middlesbrough vs Burnley Predicted XI:
Middlesbrough's possible starting lineup (4-2-3-1): Steffen; Smith, Fry, Lenihan, Giles; Howson, Hackney; Forss, Akpom, Ramsey; Archer.
Burnley's possible starting lineup (4-2-3-1): Muric; Roberts, Harwood-Bellis, Beyer, Maatsen; Cullen, Brownhill; Benson, Tella, Zaroury; Obafemi.
Statistical preview of the match Middlesbrough vs Burnley:
Burnley are unbeaten in 22 of their last 24 games.
Burnley are undefeated in their last five games against this opponent.
Middlesbrough are unbeaten in their last 7 games at home.
Middlesbrough are conceding an average of 1.20 goals per game in their last 5 games.
Middlesbrough are scoring an average of 3.00 goals per game in their last 5 games.
Burnley conceded an average of 1.40 goals per game in their last 5 games.
Burnley are scoring an average of 1.20 goals per game in their last 5 games.
Middlesbrough have scored 39 points in 19 home games this season, the third-highest in the Championship.
Burnley have scored 36 points in 18 away games this season, second highest in the Championship.
Top scorers of Burnley – Nathan Tella (19 + 3), Anass Zaroury (11 + 4 ), Benson Manuel (9 + 4).
Top scorers of Middlesbrough – Chuba Akpom (26 + 2), Marcus Forss (10 + 4), Matt Crooks (6 + 5 ).
The home team gets an average of 1.7 yellow cards per game, while the visitors get an average of 1.75.
What has been said before the match:
Boro coach Michael Carrick after the disappointing game with Huddersfield Town:
"We have got to be calm. We are obviously not happy and bitterly disappointed and it's not acceptable, obviously. But at the same time, we have got a big game on Friday and some big games coming up."
"We have come a long way this season and this does not tell the story of the season. It's a game which we have not come out on top in, but it won't change the course of our season. We have got to be stable enough and understand what has gone wrong and learn from it.
"But I can't fault the boys' effort and attitude and wanting to do the right things. It's just sometimes that decision-making."
Vincent Kompany ahead of games with Middlesbrough and Sheffield United:
"I'm excited. It's the two toughest games we could have in this division. We couldn't have asked for two better games to test ourselves in and I think the players are looking forward to it as myself and the coaching staff are and hopefully the fans as well."
"Middlesbrough are a great side with a strong attacking threat, as are Sheffield United so it's going to be two tough matches for us over a quick period. We knew that this week was the last real clear week we were going to get and now it's back to Championship fixtures."
"We're used to having to adapt the squad every now and then so I do expect that we'll have to use more players again, but first thing's first, we've got the game on Friday and after that we'll assess and see what we need to do for Monday."
"Whether we win or lose tomorrow, the team will give their all as they always do and preparation will be as normal. It doesn't change."
"I think a few of the players from last season still live with the pain of relegation. It still lives in the building, it's not a pain we turn a blind eye to and we actually use it to our advantage. It pushes us that extra yard sometimes and every game they want to prove they belong in the higher leagues."
Middlesbrough vs Burnley Prediction:
This Friday night will not be a dull one, as perhaps two of the most eye-catching sides in England's second-strongest championship will collide on the pitch. The league's brightest attacking systems will be deciding who has the greater resilience and mettle, while solid coaching figures will certainly add edge and emotion to the upcoming contest. Burnley, who are currently scoring an average of 1.9 goals per game, will clearly want to extend their unbeaten streak. At the same time, Middlesbrough, who are netting 1.8 goals per 90 minutes, will be looking to retain their chances of finishing second, which means they need a win in every game they play.
The result of the match is rather unsettled as the powers here are almost equal, but the high-efficacy outputs hint at the netminding potential of the match. In fact, three of the last five meetings between these teams have featured a goal exchange, and let's assume that the Championship's second-best side will be able to find the back of the net at least once in this match-up, in spite of the Clarets' excellent defensive metrics (0.7 goals conceded per 90 minutes on average).
Don`t miss out 👉: Super Cup 2023: All you need to know – Dates, Venues, Teams, Groups, and Format
Parimatch News staff prediction:
We say: Both teams will score and the match total will be over 2.5 – Yes.