Manchester United vs Leeds United. Prediction and Preview. Probable Lineups, Team News, Stats and more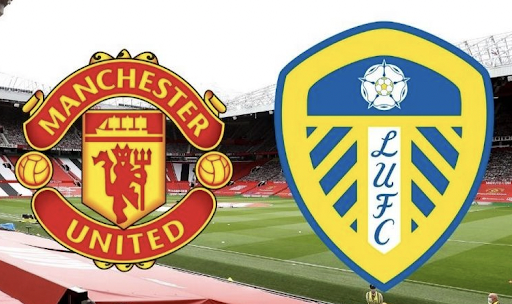 Manchester United FC will host Leeds United FC in the English Premier League  8th-tour match at Old Trafford Stadium. The fixture will take place on Thursday, February 9, beginning at 01:30 IST.
The Theatre of Dreams is set to come alive as MU host Leeds in a highly anticipated Roses Derby. 
Manchester United enter the game as the favorites, with their solid defense and powerful attacking presence. The men of ten Hag are prepared to storm the second place, its only 3 points to their arch-rivals – Manchester City.
Meanwhile, their opponents are desperate for any points to climb to the equator as much as possible. The situation in the Leeds camp looks dire, especially after the bosses of the Peacocks fired Jesse Marsch. However, the players will be looking to use this as an opportunity to prove their worth and take the game to their opponents.
What can we expect this Thursday night? Parimatch News will tell you everything you need to know ahead of the upcoming match.
Manchester United News & Current Form:
The Red Devils are in great form, with six wins in their last eight tours in the EPL, only to lose to league leaders Arsenal FC (2-3). If you count all the tournaments, then the Mancunians came to Leeds on the back of four straight wins: they beat Crystal Palace FC in the league (2-1), crushed Nottingham Forest FC twice in the English Football League Cup semi-finals (3-0 and 2-0) and beat Reading FC (3-1) in the Emirates FA Cup.
The game against Leeds will be played at the Reds' Old Trafford Stadium. At the home arena, MU are performing brilliantly, having won 13 straight fixtures in all competitions. The players continue to approach the club's record of 20 matches since the famous Sir Alex Ferguson. The last loss of points at the home stadium was back in October – a zero draw with Newcastle United FC.
Also Manchester United is still in the championship race: third position in the standings and only three points behind second-placed Manchester City FC. In addition, the Citizens are facing legal problems because of financial irregularities. Probably, it is the Reds, who are now the main competitor of the Gunners.
But Erik ten Hague's team has problems in the midfield: Christian Eriksen is out for a long time because of a serious ankle injury, Donny van de Beek (knee injury) and Scott McTominay are also unavailable due to injuries, and Casemiro will not play due to his suspension. Anthony Martial and Antony Santos will also miss the game. To strengthen the midfield, MU signed Marcel Sabitzer from Bayern Munich FC at the end of the transfer window, the Austrian has already made his debut: he played nine minutes in the league game against Crystal Palace and has been active and praised by spectators.
Coach commented on the current situation of having that many absentees:
"I'm the manager. I always have to play with the players who are available. We have a squad, we have many good players available in that squad, who are not always in the starting XI. So, others will get the chance and I have to do it."
"After the game, I can't say Casemiro is not there, Anthony Martial is not there. No, we have to win. This squad, all players in it, are Man United capable, so they have to perform tomorrow and we have to win the games, no matter who is coming on the pitch."
Marcus Rashford, on the other hand, is in excellent form: the Englishman has already made 27 appearances this season (19 goals and 8 assists) in 32 games in all competitions, and in the last seven rounds of the AFL he has scored 6+1 goals+passes. Marcus is improving with each tour and is improving his understanding of the game thanks to Erik ten Hague's tactical flexibility. Bruno Fernandes is also showing good game: he has 14 effective actions (7 goals and 7 assists) this season.
The team's game was qualitatively transformed with the arrival of the new coach. Erik ten Hag first established discipline and then systematically implemented his tactical ideas. The Dutch specialist succeeded in building a meaningful combination soccer. Players use intense pressure to get results. Erik ten Hag's tactical flexibility is impressive. Many experts and fans regard MU as a serious contender for Arsenal in a battle for the title.
Former MU captain Roy Keane has spoken out on the implications of Cristiano Ronaldo leaving the club:
"The departure of five or six players was the key moment of the season. Paul Pogba, Jesse Lingard and others knew they were leaving, their contracts were expiring, and I think that didn't help the club. It definitely feels like a new energy in the team now."
"I think Ronaldo leaving helped the coach and the club. Nobody wanted it to put pressure on the club in the second half of the season. It should have been dealt with back in the summer. Ronaldo clearly wasn't going to sit on the bench and be happy about it."
"Now they've dealt with the situation and it's no longer weighing on the club. The substitutes and secondary players need to be ready to play, and last year it seemed like they were sucking energy."
The MU coaching staff did not make any high-profile transfers in the winter window, but rumor has it that they plan to sign Victor Osimhen, who now plays for SSC Napoli, the Serie A leader, in the summer./;
Leeds United News & Current Form:
The struggle for survival for Leeds United is becoming more and more serious with each tour. After the fiasco in the last round in the game against Nottingham Forest (0-1), there were personnel changes in the team. This setback resulted in Leeds fans making their opinions very clear throughout the day by serenading their American boss with a song called "Jesse, it's time to go".
The Leeds board took action and the only correct decision was to fire Jesse Marsch on Monday. The reason was just two wins in the last 17 matches, with the visitors only success in the FA Cup, where they defeated Cardiff City FC (5-2) and Accrington Stanley FC (3-1). However, firing the coach is unlikely to help the Peacocks win tonight, given that the last time they won at Old Trafford was back in 1981.
The team is not known for reliability in defense. Only the bottom of the table Southampton FC and Nottingham Forest conceded more. In fact, Leeds itself is not in the relegation zone now only because of the best goal difference.
Last season Leeds finished 17th in the EPL standings, just one step from the relegation zone. In the current championship of England the team occupies the same line. After 20 games Leeds has 18 points.
Ten hag reckons that changing the coach wont help the team to perform better:
"It's always sad if a manager is a colleague and gets sacked, in general I don't believe in it that if you sack a manager you get better results."
"Most of the time, it doesn't work. Let managers do their work, finish their work and then make a good evaluation. Obviously, the pressure is high with the decision makers in football clubs and they turn. But if you see the facts, you see the stats, most of the time it doesn't work out well."
Leeds United have officially announced that three specialists – Michael Skubala, Paco Gallardo and Chris Armas – will lead the team in the match against Manchester United. Skubala was appointed head coach of the U21 team last summer, Gallardo was one of the members of the coaching staff of Jesse Marsch, fired yesterday, as was Chris Armas, who is familiar to Manchester United fans from his work on the coaching staff of Ralf Rangnick. Skubala will take over press duties and attend the pre-match press conference.
Rodrigo Moreno, Adam Forshaw and Stuart Dallas, who has a broken leg, will not be able to participate in this duel.
Manchester United form guide: D-L-W-W-W-W
Leeds United form guide: D-L-W-D-W-L
Manchester United vs Leeds United Head-To-Head Record:
| | | |
| --- | --- | --- |
| Manchester United | Draw | Leeds United |
| 49 | 36 | 26 |
January 3, 2010: Manchester United 0 – 1 Leeds United (FA Cup);
September 20, 2011: Leeds United 0 – 3 Manchester United (League Cup);
December 20, 2020: Manchester United 6 – 2 Leeds United (Premier League);
April 25, 2021: Leeds United 0 – 0 Manchester United (Premier League);
August 14, 2021: Manchester United 5 – 1 Leeds United (Premier League);
Manchester United vs Leeds United Predicted XI:
Manchester United possible starting lineup (4-2-3-1): De Gea; Dalot, Varane, Martinez, Shaw; Sabitzer, Fred; Antony, Fernandes, Rashford; Weghorst.
Leeds United possible starting lineup (4-2-3-1): Meslier; Ayling, Koch, Cooper, Wober; Adams, McKennie; Sinisterra, Aaronson, Gnonto; Rutter.
Statistical preview of the match Manchester United vs Leeds United:
Manchester's First XI average age is 27.8 yrs.
Leeds' First XI average age is 25.8 yrs.
Manchester United are unbeaten in their last 6 games against this opponent.
Leeds are winless in their last 7 EPL games.
Manchester United are unbeaten in 7 of their last 9 matches.
Manchester United are scoring an average of 2.40 goals per game in their last 5 games.
Manchester United have scored in 5 of their last 7 games against this opponent.
Manchester United have scored and conceded in their last 14 games.
Leeds are conceding an average of 1.20 goals per game in their last 5 games.
Manchester United are conceding an average of 1.00 goals per game in their last 5 games.
Leeds are scoring an average of 1.80 goals per game in their last 5 games.
The total value of MU's squad is $756mln.
The total value of Leeds' squad is $295mln.
What has been said before the match:
Being asked if the change of coach affects his preparations for this week's back-to-back matches with Leeds, Ten Hag said:
"Definitely and you don't know. We have to be aware of that. When Jesse was at Leeds, it was clear how they play, their way of play, system, style. "
"Now, it's possible they change but it's also possible they don't change. We will find out on the pitch tomorrow and then we need good anticipation of that if they change, and if not, we know what to do. Bad anticipation for instance against Aston Villa FC, the difference for them when Unai Emery came in is they had a week to prepare and now they [Leeds] don't have so much time to prepare. We will see but we need good anticipation and to be proactive."
"It's about the match of the Roses. It's definitely a big game in this part of England and it's a big game for us. We know we have Man City, we have Liverpool, but as well for our fans, this game means so much. Our players are aware of that and they know what to do."
Temporary specialist in charge of Leeds United Micheal Skubala said at the press conference:
"It's a collective approach. We will pick the team together. I think any staff team in the modern way picks the team together. I'm here doing the press, but we're all behind-the-scenes working really hard to put a team that we think is really competitive on the pitch, to have a good go at Manchester United."
"I would say it's an exciting prospect. It's Manchester United, and you know, for the players, change is change. They are professional players, none of us need to get any players up for Manchester United at Old Trafford. It's an exciting prospect and we'll do the best job we can do."
"We've got 24 hours. We've got one session this afternoon [Tuesday] that we've prepared with the players, some things will have to be the same.I think a few little tweaks in how we want to play and maybe a few differences you might see. But, fundamentally, we need to make sure the players understand the match plan and game plan we want to deliver."
"The mood is about that we've got to focus on Manchester United, we've got to be positive and go after three points."
Manchester United vs Leeds United Prediction:
In the upcoming match between Manchester United and Leeds United, it is expected that the home side will secure a win. Their home advantage and thirst for tournament points, combined with their strong record and quality of players, make them the favorites to win easily with a comfortable score.
MU have shown a solid defensive record, having gone 10 games without conceding in their last 14 games in all competitions. Meanwhile, Leeds United have struggled in their away games lately, having lost 7 out of their 10 away games this season. The away side's poor defensive record is likely to play a factor as well as Leeds concede 1.7 goals per game (5th worst defence in the league). On top of that, lads of ten Hag average 1.6 scored goals a game, while the Yellow-Whites – 1.3. It is also worth noticing that the visitors have managed to find the back of the net only one time in their last 3 games.
Last season, the rivals played two bright matches, with the Mancunians s winning 5-1 and 4-2. Moreover, the last two head-to-head games against Leeds at monstrous Old Trafford were won by a combined score of 11-3, and it looks like the Yorkshire side will not be able to resist this time as well. The Red Devils are expected to exploit their weaknesses which are deteriorated by the desperate sacking of Jesse Marsch.
Parimatch News staff prediction:
We say: Manchester United to win with a handicap (-1).