Manchester United and Liverpool Suffer Devastating Losses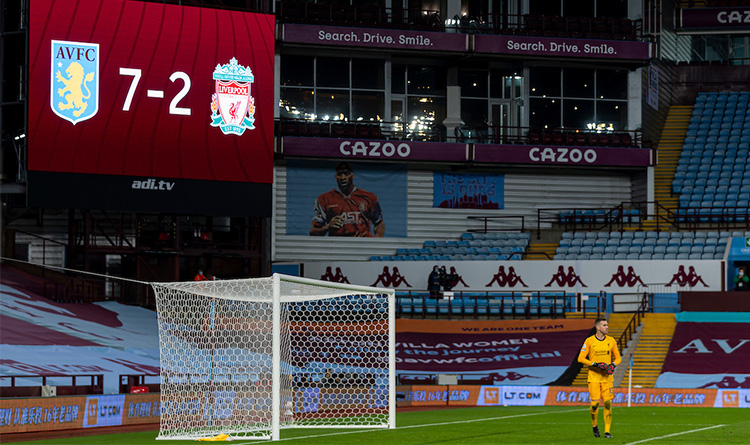 The English Premier League has got off to an incredible start, and every weekend is producing lots of goals and drama. Surprisingly, Everton are top of the table with four victories in their opening four games. Meanwhile, top contenders like Manchester City, Manchester United, and Chelsea have had a shaky start to the new campaign.
One thing the new season has told us is that there will be a lot of surprises and a lot of upsets. After Manchester City's stunning loss to Leicester in the previous game week, it was Liverpool and Man United's turn to put in horrific performances. Both teams suffer one of the worst defeats in their entire history. The scene at Old Trafford was already sad because of poor form and lack of transfer activity, this result adds to the misery.
United got off to a great start with a Bruno Fernandes penalty, but Spurs equalized right away through Ndombele. From there on, Spurs piled on the pressure and raced to a stunning 1-4 lead at halftime, thanks to an Anthony Martial red card. In the second half, Spurs dominated and scored 2 more to defeat United by 1-6. Ole Gunnar has lots to think about.
Defending champions, Liverpool were perfect up until their meeting with Aston Villa. Missing their star winger, Sadio Mane, and Alisson Becker, Liverpool went behind 2-0. Ollie Watkins got a first-half treble, and the score read 4-1 at half-time. Jack Grealish was great throughout, with 2 goals and 3 assists to his name. The champions were awful and suffered a historic loss to a resurgent Aston Villa, who have now won their opening three games.
This weekend of fixtures has changed a lot of things going into the international break. Some teams should be happy with their performance while some, including the top clubs, need to look at things and come up with ideas to win. The next game week features Liverpool and Everton in a mouth-watering matchup. We know the Premier League will deliver.