Manchester City vs Burnley. Prediction and Preview. Probable Lineups, Team News, Stats and more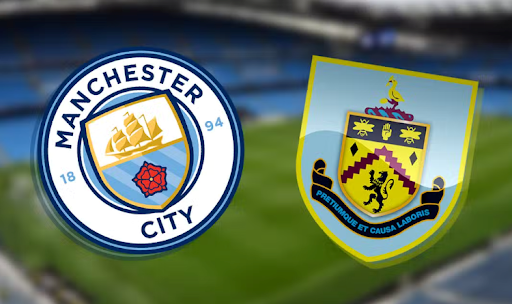 Guardiola versus Kompany - teacher versus pupil, who will prevail?
Manchester City FC will host Burnley FC in the Emirates FA Cup 1/4 finals match at Etihad Stadium. The fixture will take place on Saturday, March 18, beginning at 23:15 IST.

Pep Guardiola's Manchester City nailed Leipzig in the midweek with seven unanswered goals. City's unbeaten streak stretches to nine matches in a row – seven wins and two draws. The Citizens approach the FA Cup quarter-finals on a savage upswing. That's where cheeky Burnley, from the Championship, await them. The visitors will return to the elite at the end of the season, but are they ready to take on one of the leaders in the EPL right now?

What can we expect this Saturday night? Parimatch News will tell you everything you need to know ahead of the upcoming match.
Manchester City News & Current Form:
The Citizens have now made it through three stages of the FA Cup. They first crushed Chelsea FC (4 – 0), then knocked out Arsenal FC (1 – 0) and then dealt with Bristol City FC (3 – 0). This allowed the Manchester City side to reach the quarter-finals of the country's second most prestigious club competition.
As far as the English Premier League is concerned, Manchester City are second in the table. They have 61 points and are still in contention for the league title, as they are only five points behind Arsenal.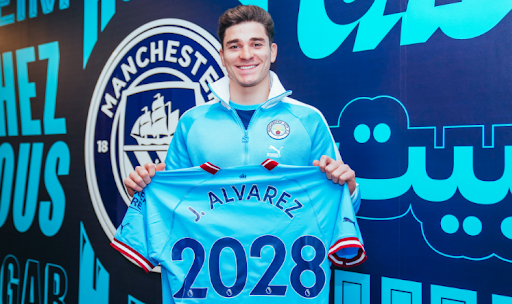 Josep Guardiola's side also made it through to the quarter-finals of the UEFA Champions League. In the middle of the week, the English team outplayed German RB Leipzig (7 – 0). Their next opponent is FC Bayern Munich.
The match against RB was a classy, mind blowing affair. After the first leg, there was a question mark over whether the English would progress to the quarter-finals. However, in the return leg, Pep Guardiola's side put all doubts to rest. The club thrashed the German side, with Erling Haaland netting five goals in the encounter. Perhaps he was motivated by Pep's recent quote of five goals.
Now the Norwegian has 39 goals in 39 games in all competitions. By the way, curiously enough he has not scored in the current FA Cup. True, the Norwegian has only played in one game in this tournament.
Burnley's coach praised a young star of City:
"Erling Haaland has had more pressure than on any other player joining, in his first year at a young age he is already expected to be at his best, but he is only going to get better.
"His goalscoring is unbelievable and his overall game has improved, and he will only get better and it's only going to improve."
Burnley News & Current Form:
The team has been led since the summer by City's legend Vincent Kompany. When the management of the relegated EPL club called on Vincent, there was a lot of discussion. Still, the Belgian left a rather controversial impression even at home to RSC Anderlecht. But he handles the Clarets really well. With him, Burnley go through the season not just confirming their status as favorites – they are unchallenged leaders in the Championship.
Kompany is City's former player, its captain, Pep's apprentice. Under him, Burnley are the highest possession team in the Championship (64.2%). It is also the most scored team – 74 goals in 37 games (the nearest Middlesbrough FC has 65), one of the most kickers – 13.2, one of the leaders in created chances – 1.82 xG per game. And by the way, the leaders in defensive performance – 1.10 xGA (first), 8.8 shots allowed per game (first), 29 conceded in 37 games (first). All in all, Burnley are a copy of Man City in the Championship.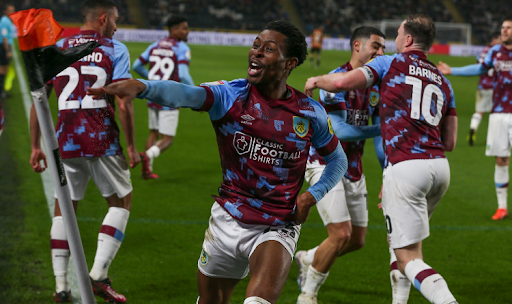 You could even say that the team is already in the Premier League, as it would be difficult to lose such a lead. Vincent Kompany's side have 83 points after 37 rounds. They are 13 points ahead of second-placed Sheffield United FC and 19 ahead of third-placed Middlesbrough.
They reached this stage of the Cup thanks to beating AFC Bournemouth (4 – 2), Ipswich Town FC (2 – 1) and Fleetwood Town FC (1 – 0). The Clarets have no plans to stop there.
Burnley have not lost in all competitions since December 21 when they lost to Manchester United FC (0 – 2) in the English Football League Cup.
Kompany has built a classy team that attacks aggressively without losing quality in defense. For the mentor, the upcoming game will be a crucial one, so there will be a lot of effort involved.
Pep Guardiola had a pleasure working with Vincent Kompany:
"He is an important figure here. Personally, I have a little pity that he was injured a lot of the time when we were together. Since day one he has helped me. I arrived here from a different country and didn't know the Premier League."
"He was an exceptional captain. A top human being and I am really pleased. It is nice to see him, but of course, we want to win and we will take it seriously."
"I'm more than convinced he's going to come back to Manchester City. Everybody knows he is an important, incredible figure here. He is one of the biggest legends I have had."
Manchester City form guide: D-W-W-W-W-W
Burnley form guide: D-W-W-D-W-W
Manchester City vs Burnley Head-To-Head Record:
| | | |
| --- | --- | --- |
| Manchester City | Draw | Burnley |
| 54 | 25 | 30 |
June 22, 2020: Manchester City 5 – 0 Burnley (Premier League);
September 30, 2020: Burnley 0 – 3 Manchester City (League Cup);
November 28, 2020: Manchester CIty 5 – 0 Burnley (Premier League);
February 3, 2021: Burnley 0 – 2 Manchester City (Premier League);
October 16, 2021: Manchester City 2 – 0 Burnley (Premier League);
April 2, 2022: Burnley 0 – 2 Manchester City (Premier League).
Manchester City vs Burnley Predicted XI:
Manchester City possible starting lineup (4-2-3-1): Ortega, Lewis, Stones, Ake, Gomez; Phillips, De Bruyne, Bernardo Silva; Mahrez, Alvarez, Foden.
Burnley possible starting lineup (4-2-3-1): Peacock-Farrell; Roberts, Ekdal, Beyer, Maatsen; Cork, Cullen; Zaroury, Gudmundsson, Tella; Barnes.
Statistical preview of the match Manchester City vs Burnley:
Burnley are without a loss in their last 21 games.
Manchester City are unbeaten in their last 5 matches.
Manchester City are victorious in their last 10 face-offs against this opponent.
Burnley are conceding an average of 0.20 goals per game in their last 5 games, whilst scoring an average of 2.20 goals per game.
In the last 5 games Manchester City have conceded an average of 0.20 goals per game, whilst scoring an average of 3.40 goals per game.
Burnley have scored in 10 of their last 12 games.
Manchester City have scored in their last 9 games.
Manchester City are without a conceded goal in their last 4 games.
Manchester City are without conceding in their last 6 games against this foe.
Manchester City get an average of 1.22 yellow cards per match.
What has been said before the match:
Citizens' coach Pep Guardiola about the importance of not underestimating the opponent:
"It's nice Vincent Kompany is back but now we've looked back and seen what they've done all season, I'm not surprised about their position in the Championship. They're so close to being a Premier League team. They'll be a tough offering as they do incredible things on the pitch."
"A manager needs time but to be successful with a team, in the meantime you apply it and they've applied it. They have a good team and the way they play is exceptional.
"We are going to talk about Burnley because it is one step away from being at Wembley again. And Burnley deserve to pay attention, always. Be careful."
The Clarets' coach Vincent Kompany shared his thoughts before match with his former club, CIty:
"Everyone at Burnley is looking forward to going to the Etihad tomorrow and hopefully showing our best side. I think my players have earned the right to look forward to it. City are trying to win the Champions League, we are trying to win the Championship."
"We don't like to put too much pressure on ourselves. The result is one thing and we all want to win but I am sure many teams have come to the Etihad and thought that. I shouldn't have done it but I looked at the record of Championship teams at the Etihad and it's not great!"
"The FA Cup was my first trophy in English football, and I remember the very first time we won it we celebrated like we won the league. There were some crazy scenes. This trophy has always meant more than any other domestic cup competition. It is harder to win it."
"Being in the quarter-finals is an achievement and to have a chance to compete. I feel like it's harder to win than others and to be in the quarter-final is a big achievement for us as a club and to have a chance to compete at that level."
Manchester City vs Burnley Prediction:
Burnley are unlucky with the timing! There has been a stretch of the season when City have been stormy, yet Guardiola has managed to rethink the nuts and bolts. The Championship leaders travel to the Etihad at a time when the Citizens are close to their prime form. Nine games without defeat and a 7-0 demolition of Leipzig in the Champions League are glaring proof of that.
To put it in a nutshell, City are pretty good at home at any time: 19 wins by an average of 2.52 goals, one draw and one defeat. On 15 occasions in this stretch, Pep's side have won by two goals or more. Burnley are a tough nut to crack, but by Championship standards. Against the City, intrigue is out of the question! Burnley have lost their last seven meetings by two goals or more – the balance of power remains broadly unchanged.
Don`t miss out 👉: Arsenal vs Crystal Palace: Preview and Prediction
Parimatch News staff prediction:
We say: City to win with a handicap (1.5) – Yes.