SC East Bengal Reveals Two More Foreigners For The Match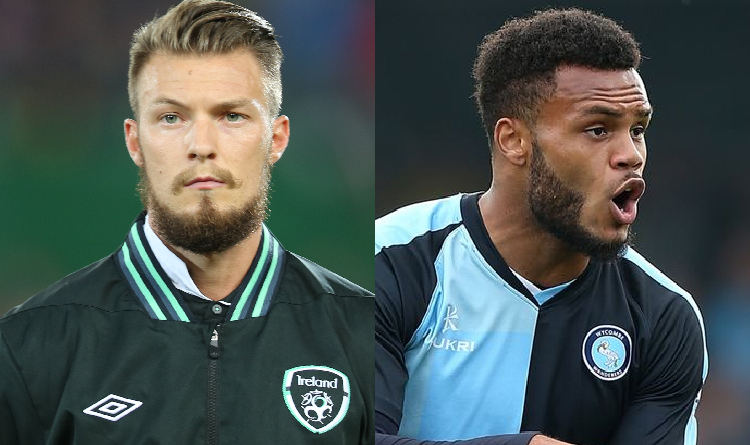 Wikipedia Commons, couriermail.com.au
The Indian Super League is set to start after being postponed for several months due to the Covid-19 pandemic. Fans are thrilled, and SC East Bengal is in the process of signing new players. On Saturday, they signed two more foreigners, Irish winger Anthony Pilkington and Welsh-Nigerian center-forward Aaron Amadi-Holloway.
Pilkington said:
"I know the expectations are always very high when you play for SC East Bengal, and I'm up to the challenge head-on"
Aaron Amadi-Holloway, 27, previously played for Brisbane Roar. In the last season of the A-League, he made appearances in 23 matches. Although he scores less in the match but is a versatile player and has a quiet experience.
The duo has already checked-in into the squad hotel in Goa, where they are quarantining for some time due to new rule and regulations, said the red-and-gold team.
Previously, red-and-gold disclosed their logo with the addition of "Shree Cement" to the familiar flaming torch emblem.
Following their investment deal with Shree Cement, the team name was also officially announced.
Shree Cement General Manager HM Bangur said:
"This is the commencement of a new and exciting partnership for all of us with East Bengal, and we are happy to share the evolution of the club logo. Our crest and brand identity has been bold, and I am sure that this will only further the club's legacy"
However, SC East Bengal is hoping for a powerful Indian Super League campaign. The club is building a strong squad with foreign and domestic signings and is announcing them gradually. It will be interesting to see how the new coaching staff and squad members show their abilities in the Indian Super League.