European Super League officially announced: the new era of football? Revealing details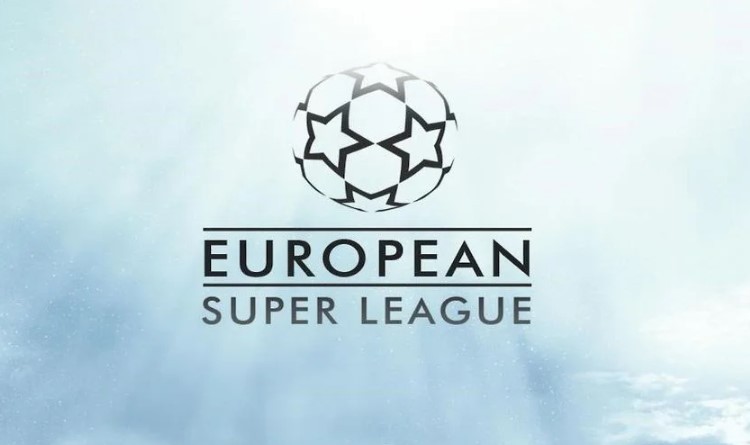 The official logo of Super League
On Sunday night, 12 clubs announced the launch of the Super League. It happened 24 hours before UEFA introduces the new format for the Champions League. In total there will be 20 teams in the Super League – 15 permanent, 5 – rotating (the mechanics have not yet been clarified)
Clubs involved, their current place in domestic championship and the latest Champions League trophy:

| | | |
| --- | --- | --- |
| Arsenal | 9th in EPL | – |
| Chelsea | 5th in EPL | 2012 |
| Liverpool | 6th in EPL | 2019 |
| Manchester City | 1st in EPL | – |
| Manchester United | 2nd in EPL | 2008 |
| Tottenham Hotspur | 7th in EPL | – |
| Atletico Madrid | 1st in La Liga | – |
| Barcelona | 3rd in La Liga | 2015 |
| Real Madrid | 2nd in La Liga | 2018 |
| AC Milan | 2nd in Serie A | 2007 |
| Inter Milan | 1st in Serie A | 2010 |
| Juventus | 4th in Serie A | 1996 |
The official announcement:
"The new annual tournament will provide significantly greater economic growth and support for European football via a long-term commitment to uncapped solidarity payments which will grow in line with league revenues. These solidarity payments will be substantially higher than those generated by the current European competition and are expected to be in excess of €10 billion during the course of the initial commitment period of the Clubs. In addition, the competition will be built on a sustainable financial foundation with all Founding Clubs signing up to a spending framework. In exchange for their commitment, Founding Clubs will receive an amount of €3.5 billion solely to support their infrastructure investment plans and to offset the impact of the COVID pandemic."
Who is in charge:
Chairman: Real Madrid president Florentino Perez
Vice chairman: Stan Kroenke (Arsenal)
Vice chairman: Andrea Agnelli (Juventus)
Vice chairman: John W. Henry (Liverpool)
Vice chairman: Joel Glazer (Manchester United)
Florentino Perez, Real Madrid president and the first chairman of the Super League said:
"We will help football at every level and take it to its rightful place in the world. Football is the only global sport in the world with more than four billion fans and our responsibility as big clubs is to respond to their desires."
Backing the new European league, Andrea Agnelli, chairman of Juventus and vice-chairman of the Super League said:
"Our 12 Founder clubs represent billions of fans across the globe and 99 European trophies. We have come together at this critical moment, enabling European competition to be transformed, putting the game we love on a sustainable footing for the long-term future, substantially increasing solidarity, and giving fans and amateur players a regular flow of headline fixtures that will feed their passion for the game while providing them with engaging role models." 
Joel Glazer, co-chairman of Manchester United and vice-chairman of the Super League said:
"By bringing together the world's greatest clubs and players to play each other throughout the season, the Super League will open a new chapter for European football, ensuring world- class competition and facilities, and increased financial support for the wider football pyramid."
The new league has already been criticised by politicians, former players, and other football bodies. Many fans resisted the new format as well.