Danish goalie Kasper Schmeichel Gave a Hilarious Response To 'It's Coming Home' Question at a Press Conference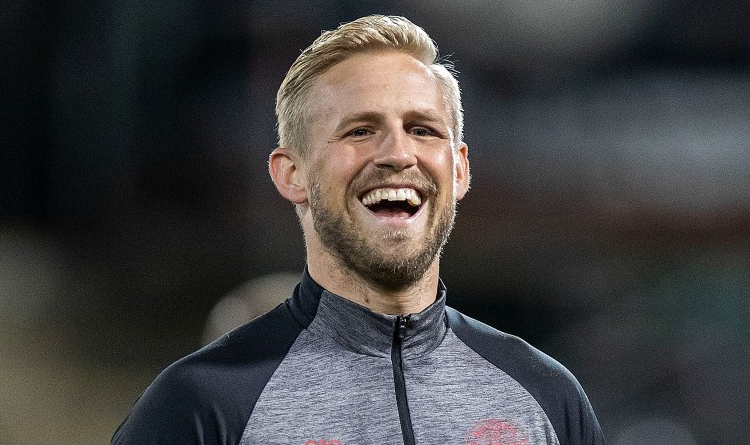 Kasper Schmeichel was born in Copenhagen but has spent the majority of his life in England playing for Manchester City, Notts County, Leeds United, and now - for Leicester City
Danish goalkeeper Kasper Schmeichel has shared his expectations for the Euro 2020 semi-final against England and cheered up the fans with his wit.
Schmeichel replied with a smile on the question about them stopping England from winning the tournament:
"Has it ever been home? I don't know, have you ever won it?" 
The journalist then mentioned the 1966 triumph on home soil but the Leicester City goalkeeper was not having it.
"Was that not the World Cup?"

he asked.
Gary Lineker, who scored 48 goals for England, noted on Twitter:
"He's got a point. Nice one." 
After the tweet, a Danish fan decided to clarify that it was just a joke, precautionary. Gary assured that everyone had a good laugh thanks to Kasper's good Danish humour:
The 34-year-old, who played 90 games for the national team, also said:
"To be honest I haven't given any thought to what it would mean to stop England. It's more what it would do for Denmark. I've focused very little on the England team. It's what it would do for our country back home. The joy it would bring to five million back home to do something like that, to compete with the nations we are competing with. Not really a lot of feelings for England on this."
The Danes will play in the European Championship semi-finals for the first time since 1992, when they won the tournament.
Since then they have failed to qualify for the Euros twice (2008, 2016), have been eliminated three times after the group stage (1996, 2000 and 2012) and have reached the quarter-finals once (2004).
Don`t miss out 💥: UEFA Euro 2020 Preview: England vs Denmark. Probable Lineups, Fixtures, Predictions. Team News, Stats