Costa Rica vs New Zealand: Preview and Prediction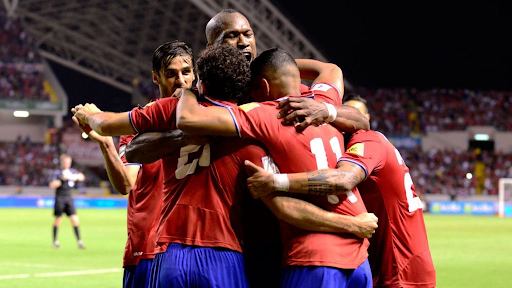 Costa Rica has played in the last two editions of the FIFA World Cup
Costa Rica and New Zealand will cross paths in the CONCACAF-OFC Inter-Confederation playoff of the 2022 FIFA World Cup. This match will be played at Al Rayyan's Ahmad bin Ali Stadium on Tuesday, June 14.
Costa Rica missed out on a direct qualification slot by the narrowest of margins. They finished fourth in the CONCACAF third-round standings with 25 points from 14 games. The United States of America was tied with Los Ticos in terms of points, but a superior goal difference took them through to the next stage.
On the other hand, New Zealand finished first in their group in the OFC qualifiers. The All Whites then defeated Tahiti by a 1-0 margin in the semi-final, before brushing aside the Solomon Islands with a 5-0 scoreline in the final, to make it to this stage.
Current Form
The Costa Rican camp will be a confident one coming into this fixture, as they have played well in their recent run of fixtures. Luis Fernando Suarez's men have lost only one of their last nine games – against Panama.
Besides that, they played out a hard-fought 0-0 stalemate against a superior team in Mexico. However, keeping these couple of matches aside, Los Ticos won seven of those nine games – beating Honduras, Panama, Jamaica, Canada, El Salvador, United States of America and Martinique in the process.
Like their opposition, New Zealand too will have their heads high, as they have lost one of a couple of matches out of their last 12 encounters – against Jordan and Peru. Besides that, Danny Hay's team also played out a goalless draw against Oman.
As for victories, the All Whites won nine of those 12 matches – against Curacao, Bahrain, Algeria A', Gambia, Papua New Guinea, Fiji, New Caledonia, Tahiti and Solomon Islands. They scored 25 goals in those matches and conceded only three.
Head to Head Record
Being separated by roughly 11,600 kilometres, New Zealand and Costa Rica do not cross paths often. They have locked horns only once previously – back in a2007 for a friendly encounter. Los Ticos won that match by a 4-0 margin, courtesy of a brace from Alvaro Saborio and one goal each from Alonso Solis and the legendary Bryan Ruiz, who is still a part of the Costa Rican set-up.
Team News
Suarez prefers to field his team in a simple 4-4-2 formation and he is expected to stick to his tried and tested mantra in this match. Keylor Navas is almost certain to be under the sticks, with a four-man backline of Keysher Fuller, Oscar Duarte, Francisco Calco and Bryan Oviedo.
Youngsters Orlando Galo and Gerson Torres are expected to be deployed at the flanks, with Ruiz and Yeltsin Tejeda operating from the middle. Meanwhile, the responsibility of scoring goals for Los Ticos will fall on the shoulders of Joel Campbell and Johan Venegas.
On the other hand, Hay is likely to set his team up in a 4-3-3 formation. Stefan Marinovic is likely to be All Whites' last line of defense, while Tim Payne, Bill Tuiloma, Tommy Smith and Michael Boxall are likely to be deployed in the backline.
Brondby's Joe Bell will be New Zealand's lone defensive midfielder, while Marco Rojas and Callum McCowatt are expected to be placed on either side of him. As for his attacking trio, Hay is likely to pin his hopes on Elijah Just, Chris Wood and Kosta Barbarouses.
Predicted Starting Lineups
Costa Rice (4-4-2): Keylor Navas; Keysher Fuller, Oscar Duarte, Francisco Calvo, Bryan Oviedo; Orlando Galo, Bryan Ruiz, Yeltsin Tejeda, Celso Borges; Joel Campbell, Johan Venegas.
New Zealand (4-3-3): Stefan Marinovic; Tim Payne, Bill Tuiloma, Tommy Smith, Michael Boxall; Marco Rojas, Joe Bell, Callum McCowatt; Elijah Just, Chris Wood, Kosta Barbarouses.
Prediction
While there is not much to separate the two teams in terms of current form, it has to be noted that Costa Rica usually rubs shoulders with much better teams as compared to New Zealand's opponents. Suarez's team is also 70 places ahead of New Zealand on the FIFA World Rankings, and hence, we have predicted Costa Rica to win this match and seal their tickets to Qatar.