Chelsea reach the UCL quarter-final for the 1st time in 7 years, Atletico out again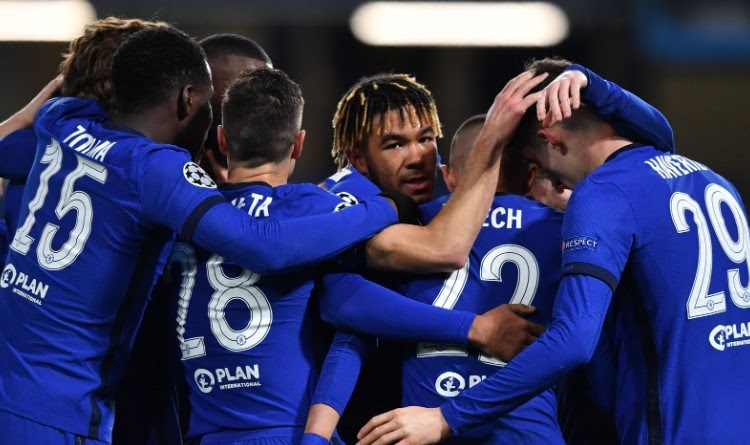 Chelsea celebrating Ziyech`s goal
Chelsea defeated Atletico Madrid 2-0 in the second leg of the UEFA Champions League Round of 16. Thomas Tuchel has set a new record for the longest unbeaten start by any manager in Chelsea's history.
Boys of Tuchel were clinical in defense, they gave no free space for the opposition at all and managed to create some truthful attacks. It seemed like they found the key to break Diego Simeone`s team which is, by the way, the first in La Liga. Atletico Madrid showed very boring and uninspiring football which resulted in an aggregate score of 3-0.
Another great Chelsea match
A low cross into the middle after counterattack run and a low Ziyech finish later gave the Blues a lead in the match. In fact, they had the game in their pocket from that moment as Chelsea have had 1 away goal advantage before the match. Still, fans were waiting for the real fight from Simeone`s side.
"Very good performance, unbelievable effort! Quarter-final means there's only four games – it's a big step and feels excellent."

by Tomas Tuchel
But, unfortunately, all the Madrid boys managed to do was a red card to Stefan Savić after he hit Rudiger with his elbow and another missed goal right at the end of the match.
Chelsea boss Thomas Tuchel continued:
"They tried to pressure us high in the first half but opened up some spaces in the back of the midfield and we could exploit it. Second half there were minutes where we suffered but we were ready to do what was necessary to win. We know if we cannot find solutions with offensive play we can rely on our physical game. We were absolutely not afraid to put it on a physical level if we don't get offensive solutions. We enjoyed the battle. The guys were totally on and sharp, we were super hungry to go through."
The Londoners reached the quarterfinals of the Champions League for the first time since 2014. Then, under Jose Mourinho, they reached the semifinals of the tournament and were eliminated by, guess who, Atletico Madrid.
The Blues join fellow English clubs Liverpool and Manchester City in the draw for the quarter and semifinals on Friday at 11:00 GMT.
Latest Chelsea News
This is the Blues' 13th match since the arrival of coach Thomas Tuchel. During this period, there have been nine victories and four games ended in a draw. Not a single goal was conceded in 11 games.
Hakim Ziyech has scored his first Champions League goal at Stamford Bridge for Chelsea and first at home in the competition since May 2019 for Ajax.
Timo Werner (10 goals, 7 assists) has been directly involved in more goals in all competitions this season than any other player for Chelsea.