Chandigarh Boy Gurpreet Singh Sandhu Named AIFF Men's Football Player of the Year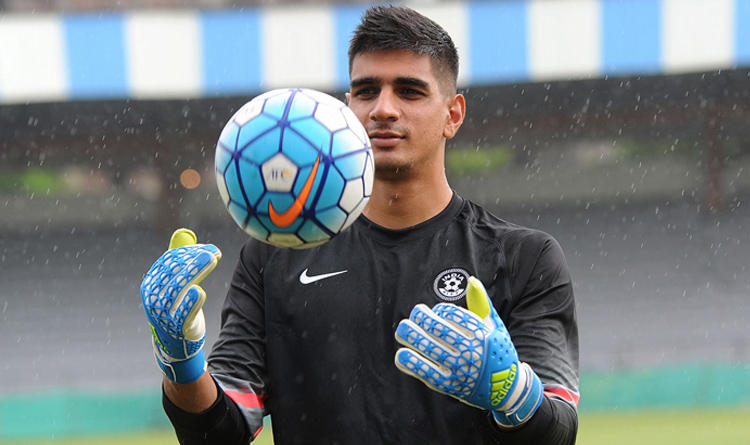 BCCL
India national team goalkeeper Gurpreet Singh Sandhu won the 2019-2020 AIFF Footballer of the Year award.
Sandhu, 28, is from Chandigarh, and this is the first time Sandhu has received this prestigious award. He also became the second goalkeeper after Subrata Paul in 2009 to be named AIFF Player of the Year.
"As a youngster, I often read that Sunil Chhetri as awarded the male footballer of the year award, and I dreamed of being successful the same in my career. When my name was announced for the AIFF award, it brought me back to my journey, playing for the Indian soccer team and the Bengaluru FC team throughout the last year.
I think the contributions of all the coaches, support staff, including physiotherapists, accountants from the Indian soccer team, and the Bengaluru FC team is also behind me to get this award. The award also means a lot to me as part of my football journey, which started in Chandigarh under Surinder sir, Bhupinder sir, Sandeep sir, and Pinka sir and they are all part of this day to remember for me"
He was signed by the Indian Super League club Bengaluru FC in 2017 and re-signed a five-year contract with club Bengaluru this year. Last year, Sandhu became the 26th Indian footballer to receive the Arjuna Award. The Chandigarh goalkeeper was in Australia earlier this year and returned from Australia last month.
Sandhu asid:
"My advice to young people is to work hard, to be honest, to have a lot of integrity and values ​​, and to have the support of good and selfless people around them. Players like Sandesh Jhingan, winner of this year's Arjuna Award in football, and Anirudh Thapa, emerging footballer of the year, are also role models.
I would also like to congratulate Sanju, winner of the Women's Footballer of the Year award, and Ratanbala, the Emerging Footballer of the Year award winner. I think women's football is as important as men's, and we will support them all".