Ashutosh Mehta Will Be Playing for the NorthEast United in the ISL 2020-21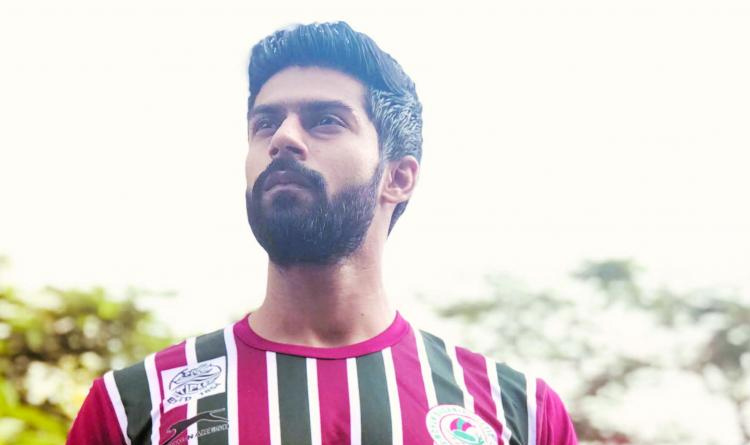 The return of the Indian Super League has got the fans and the clubs excited, and all the clubs are busy training, reshuffling, and adding new signings. The NorthEast United have signed Ashutosh Mehta for the upcoming Indian Super League 2020-21 season. The 28-year-old player was in the Mohun Bagan and played a crucial role in their last I-League's title-winning campaign.
Ashutosh Mehta won the last I-League with Mohun Bagan A.C.
Ashutosh Mehta put forward solid performances at the back in his 14 appearances for the Mariners in the last I-League and won the fans' hearts. He embarked on his career with Mumbai FC in 2011 under Coach Khalid Jamil. He was the part of Mumbai City FC, FC Pune City, and ATK FC in the ISL that speaks about his experience. His most memorable performance is his exceptional support against East Bengal in the Kolkata Derby. The Highlanders have signed him to ensure a robust defense at the back, and with the skill he possesses, he can also contribute to the team's attack.
In the I-League season 2016-17, Ashutosh was a part of Aizwal FC and contributed to winning the I-League. The NorthEast United are looking forward to performing well in the next ISL after having a forgettable last season. The club is building the squad by signing some foreigners like Khassa Camara, Luis Machado, Benjamin Lambot, and Dylan Fox. With the experienced players and Ashutosh Mehta joining the picture, the team's defense is certainly going up.
Ashutosh is a strong right-back defender and has loads of experience from being a part of two I-League winnings, said the NorthEast United's First Team Assistant Coach Khalid Jamil. NorthEast United decided to act upon the opportunity to sign Ashutosh quickly, Coach Khalid added.