Top 10 New Games of August 2022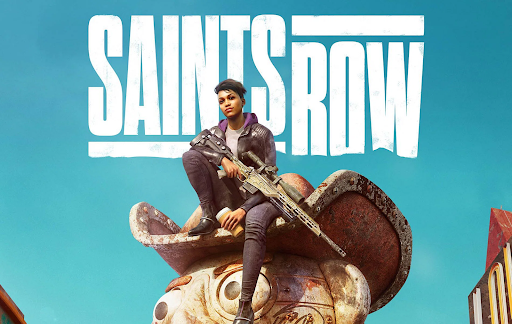 2022 has been a tremendous year for the gaming industry so far. However, many more games graced the industry in August, and more are to come. 
Here are the top 10 new games released, and set to be released in August 2022.
#1 South of the Circle
Release Date: August 3
Platforms: PC, PS4, PS5, Xbox One, Xbox Series X/S, Nintendo Switch
South of the Circle is a scenic game with a narrative set in the 1960s. It follows the trail of a climate scientist who is stranded in the middle of Antarctica. As he clings to life and tries to find a way to survive, memories of the past come flooding back to him.
Developed by BAFTA-winning studio State of Play, South of the Circle is making its way to modern consoles and PCs. If you're a fan of hard-hitting narrative games, then South of the Circle is definitely for you. It's a moving, heart-wrenching, and beautiful journey.
#2 Arcade Paradise
Release Date: August 11
Platforms: PC, PS4, PS5, Xbox One, Xbox Series X/S, Nintendo Switch
The concept and appeal of Arcade Paradise is to build and maintain a video game arcade from scratch. It's a business simulation game similar to Powerwash Simulator and House Flipper that surprisingly has a big audience, especially given the mundane chores they revolve around.
The trailer of Arcade Paradise shows a progression of owning and working in a laundromat, which you eventually have to turn into the arcade of your dreams. What's more, it looks like there are plenty of bespoke arcade minigames you can play, too.
#3 Cult of the Lamb
Release Date: August 11
Platforms: PC, PS4, PS5, Xbox One, Xbox Series X/S, Nintendo Switch
Cult of the Lamb has been developed by Melbourne-based studio, Massive Monster, and punk-indie publisher, Devolver Digital. It's supposedly a cute and concerning hybrid of Don't Starve and Rimworld. You are supposed to play the character of a lamb who's been asked to start a cult for a sinister deity.
You are required to recruit and maintain your own community of disciples. It seems to be pretty interesting with all the moral quandaries and ethics, which end up being made even more difficult with the cute animals in the play. It was definitely one of the most anticipated games released this month.
#4 Marvel's Spider-Man Remastered
Release Date: August 12
Platforms: PC
One of the biggest highlights of August 2022, along with that of Playstation 4, Marvel's Spider-Man set out to capture the audience of PC gamers, and it did well at that. It is the latest former PlayStation-exclusive video game to have been released on PC via Steam, apart from God of War, Days Gone, and Uncharted 4.
The PC version of this open-world action adventure featured a slew of graphical options and updates, including ultra-wide monitor support and ray tracing. If you haven't had a chance to experience this one, the PC version is likely going to be the best place to do so. Web-slinging around New York City honestly never gets old.
#5 Madden NFL 23
Release Date: August 19
Platforms: PC, PS4, PS5, Xbox One, Xbox Series X/S
Madden NFL continues to be one of the most popular sports-based video games out there. Electronic Arts have always been pretty keen to promote some new buzzword, new gameplay or graphical improvement every year, and this year it's no different.
For Madden NFL 23, they pitched something called FieldSENSE as a new animation/gameplay system that lets you have an impact on tackle piles in unique ways. After a disastrous launch last year, Madden NFL has been looking to make a strong comeback.
EA used this game's title to pay tribute to John Madden, who sadly passed away in December 2021. This will also mark the series debut of Madden NFL on the Epic Games Store. For this year's outing, Madden NFL 23 has revamped the franchise mode, where the player will take on the role of an athlete trying to find a second wind in his dwindling career.
It comes with new defensive and passing mechanics and animations, as well as player-locked touchdown camera views, additional player silhouette body types, and improved stadium details.
#6 Saints Row
Release Date: August 23
Platforms: PC, PS4, PS5, Xbox One, Xbox Series X/S
The modern reboot of the Saints Row series has come from Deep Silver and Volition. It is an open-world action game in the same vein as Grand Theft Auto, where players take on the role of an aspiring gang boss who was a former mercenary.
Using the skills they learned from their days as mercenaries, the Saints Boss has all the tools they need to take on the gangs of the area. Despite a series of new characters, it looks to capture the same lighthearted tone of the original series.
Saints Row is one of the more high-profile games released this month, as this reboot is much more grounded but still filled with insanity.
#7 Pac-Man World Re-Pac
Release Date: August 26
Platforms: PC, PS4, PS5, Xbox One, Xbox Series X/S, Nintendo Switch
Bandai Namco recently announced that they were remaking a 1999 3D platforming game starring Pac-Man. It turns out, that this game will mark the appearance of Pac-Mom, who replaces the iconic Ms Pac-Man after a long, messy rights dispute.
The storyline of Pac-Man World Re-Pac is as follows: Pac-Man arrives home on his birthday to find the Ghosts have kidnapped Pac-Man's family and friends and ruined his party! Off to the rescue, Pac-Man sets out to Ghost Island!
#8 Soul Hackers 2
Release Date: August 26
Platforms: PC, PS4, PS5, Xbox One, Xbox Series X
Soul Hackers 2 is a follow-up to a 1997 title. The game is both appealing to original fans as well as people who are just familiar with the much larger Megami Tensei franchise. Soul Hackers 2 takes place in the 21st century and is set during a war between the Yatagarasu and the Phantom Society, the two opposing factions of Devil Summoners.
The story follows two supernatural "Aion" beings named Ringo and Figue. They descend into the human world from their birthplace in order to avert a cataclysmic event that predicts the doom of humanity.
The gameplay is very similar to the turn-based Press Turn system of other Megami Tensei games, along with the light social simulation elements. Even if you're not familiar with Devil Summoners but are well-versed in Megami Tensei games, you'd have an easy time figuring out this game's mechanics.
#9 F1 Manager 2022
Release Date: August 30
Platforms: PC, PS4, PS5, Xbox One, Xbox Series X
F1 fans have waited far too long for F1 Manager 2022 to come out. This is the first F1 Manager game to be released since 2000. So, turns out, it has been two decades' worth of waiting for the fans before a new F1 Manager game came out.
In this game, players play a much deeper version of Codemasters' F1 2022 game mode, with realistic management simulation features. Some of the features advertised for the game include: poaching staff and drivers from other Formula One teams; realistic camera angles based on those used for the real races; real-life team radio from real Formula One drivers and staff; part development, cost cap, ERS and many other features.
#10 Destroy All Humans! 2: Reprobed
Release Date: August 30
Platforms: PC, PS5, Xbox Series X/S
The Destroy All Humans series and its parody of the 1960s and 1970s alien-invasion films were a hit during the PlayStation 2 and Xbox era. Since their rights were bought up by THQ Nordic, they've remastered the second game.
The storyline follows Crypto-17, the alien agent from the previous game, who is mysteriously dead and replaced by his clone, Crypto-18, who is the main character in this next game of mayhem. It features the '60s Cold War paranoia, pop culture, and UFO extravaganza.
In "Destroy All Humans! 2: Reprobed," players are to take control of the alien Crypto-18. Using his array of weapons, gadgets, and destructive vehicles, Crypto is tasked by greater alien powers to probe humanity and cause havoc in the name of science and galactic domination. Players are unleashed in large, open spaces and are given different tasks, ranging from extradition, extermination, and sample collection.