Top 10 New Game Releases in January 2023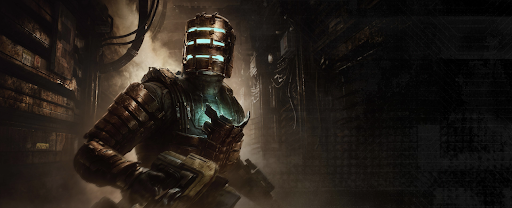 2023 is going to be a marvellous year for the gaming industry – one filled with limitless potential. Game delays and ambitious plans being pushed back from 2021 and 2022 have led us to this; a stacked year for video games filled with blockbuster adventures.
Each month there's a big new prospect on the horizon, with several undated game releases waiting just over the rainbow. Having said that, there are plenty of titles to look forward to, so let's go over the best games releasing in January 2023.
#1 Dead Space
Release Date: January 27, 2023
Developed By: Motive Studios
Published By: Electronic Arts
Platforms: PC, PS5, Xbox Series X
The Callisto Protocol may have ended up with a massive disappointment. However, gamers are set out to be graced with yet another thrilling remake that is Dead Space. It is a cult classic survival horror game that was the zenith of diegetic video game design.
This current-gen improvement of the first Dead Space improves the graphical presentation to a greater degree, which means the hideous necromorphs and dark corners of USG Ishimura will look even better (and more horrifying) this time around.
Filled with a lot of suspense and dread, Dead Space gave players a really great survival horror experience. Originally meant to be released at the tail end of 2022, the game will be coming out on PS5, Xbox Series X, and PC on January 27, 2023.
#2 One Piece: Odyssey
Release Date: January 13, 2023
Developed By: ILCA
Published By: Bandai Namco Entertainment
Platforms: PC, PS4, PS5, Xbox Series X
One Piece is one of the greatest manga/anime properties of all time. Bandai Namco Entertainment has taken several swings at creating adaptations for this very series, ranging from 'What's that' to 'Shockingly good'.
The latest One Piece game that is set to drop is a full-fledged RPG that takes Monkey D. Luffy and crew to a whole new island full of fresh adventures where the battle system is supposed to be the most unique aspect of this game, where multiple battle parties engage with their own foes simultaneously.
Special events come into play based on party members' characteristics, for example, Sanji freezes up if he's participating in a battle surrounded by women. That is certainly an interesting addition to character traits.
With crisp visuals and a soundtrack composed by Motoi Sakuraba, One Piece Odyssey could turn out to be the first great game of 2023. Keep an eye out for the demo on January 10 for PS5 and Xbox Series X|S, which lets you transfer your completed save data over to the full version and also unlock special items.
#3 SpongeBob SquarePants: The Cosmic Shake
Release Date: January 31, 2023
Developed By: Purple Lamp
Published By: THQ Nordic
Platforms: PC, PS4, Xbox One, Nintendo Switch
Back in the PS2 era, there were a couple of SpongeBob SquarePants games that helped change the perception that video game adaptations of popular cartoon shows would suck, on account of their amazing platforming gameplay. So, we're definitely not complaining that THQ Nordic is creating more of these games for modern platforms.
In SpongeBob SquarePants: The Cosmic Shake, SpongeBob SquarePants and his buddy Patrick are embarking on yet another platforming adventure. As the title sounds, they'll participate in whimsical and most likely hilarious treks, which is anticipated to be on par with what we got with SpongeBob SquarePants: Battle for Bikini Bottom – Rehydrated.
SpongeBob will be the sole character to command this time around, but he'll come with a wide suite of special abilities and alternate costumes. Prepare to enjoy some wild boss fights and platforming, collect-a-thon goodness across numerous "Wishworlds" with the most lovable talking sponge of all time.
4. Forspoken
Release Date: January 24, 2023
Developed By: Luminous Productions
Published By: Square Enix
Platforms: PC, PS5
After dropping the demo version a month prior to the release, Forspoken is said to have kept the players enthralled by its combination of slick parkour exploration and fun magic-based combat scenarios.
Once the full game releases, players will get the opportunity to navigate the entirety of a mystical realm called Athia and fight to free it from the tyrannical rule of the "Tantas." Players will get to employ the elemental magic toolset of a girl named Frey, who relies on the new powers granted to her by a sentient bracelet named Cuff.
Flinging rock-based projectiles and swinging a flaming sword are just a few of the ways Frey can fend off her opponents in Forspoken's vast open world. We can't wait to hop right back into it.
#5 A Space for the Unbound
Release Date: 20 January 2023
Developed By: Mojiken and Toge Productions
Published By: Toge Productions and Chorus Worldwide
Platforms: PlayStation 4, PlayStation 5, Xbox One, Xbox Series X/S, PC, Nintendo Switch
A Space for the Unbound is a 'slice of life' pixel adventure about late 1990s Indonesia, and a girl with supernatural powers. Together, with a young boy named Atma, Raya must learn to harness these abilities and control them, even as they threaten to end the world as they know it.
In this tale, players will have to travel through gorgeous rural environments, brought to life with artistic flair, and attempt to find the answers about an oncoming supernatural apocalypse, all while dealing with the pressures of school life and growing up. Along the way, Raya and Atma will grow closer, and work out exactly why the world is crumbling.
#6 Fire Emblem Engage
Release Date: January 20, 2023
Developed By: Intelligent Systems
Published By: Nintendo
Platforms: Nintendo Switch
The next iteration of Fire Emblem Engage is going to feature the main characters and Lords of the past Fire Emblem games, which will be a love letter for the turn-based tactical RPG series.
Alear, the divine dragon, awakes from a thousand-year slumber to help defeat the Fell Dragon, which will be done through the game's main character, Pepsi Man, as they collect the Emblem Rings that will help them harness the powers of Lords in a war that will change the landscape of Elyos for years to come.
#7 Lone Ruin
Release Date: January 12, 2023
Developed By: Super Rare Originals
Published By: Cuddle Monster Games
Platforms: PC, Nintendo Switch
Lone Ruin looks like Vampire Survivors but as a dungeon-delving adventure from an isometric perspective. At least, from one glance at the game. Lone Ruin is a spell-based rogue-like twin-stick shooter with a high degree of replayability.
The player is supposed to take control of an explorer searching for a mysterious ancient power. Players will have to master the different spells, venturing into a ruined magical city built on top of a source of magic, take down their foes with power in their arsenal, and claim the ancient power for themselves.
#8 Children of Silentown
Release Date: January 11, 2023
Developed By: Elf Games
Published By: Daedalic Entertainment
Platforms: PC, PS4, PS5, Xbox One, Xbox Series X, Nintendo Switch
There aren't many good point-and-click adventure games in this day and age like we did before. Thankfully, Daedalic Entertainment continues the tradition by enabling developers like Elf Games to keep creating and introducing games like Children of Silentown.
In this game, players take control of Lucy, a young girl growing up in a village, which is situated deep in a forest and is inhabited by monsters. People disappearing is nothing uncommon in this village, but it doesn't mean our heroine would just let that be. So, she sets out to investigate.
#9 We Were Here Forever
Release Date: January 31, 2023
Developed By: Total Mayhem Games
Published By: Total Mayhem Games
Platforms: PS4, PS5, Xbox One, Xbox Series X
We Were Here Forever came out with rave reviews in the year 2022, and now, it's coming to the PlayStation and Xbox consoles. This asymmetric cooperative game continues the puzzle-solving games by Total Mayhem Games.
Starting from the dungeon of Castle Rock, an epic adventure awaits the players, and together with your partner and your walkie-talkies, you'll puzzle through a frozen graveyard, the town of Rockbury, below the icy sea, and other surprises.
#10 Persona 4 Golden + Persona 3 Portable
Release Date: January 19, 2023
Developed & Published By: Atlus
Platforms: PlayStation 4, Xbox One, Xbox Series X/S, Nintendo Switch
If you've yet to play the excellent Persona 3 Portable and Persona 4 Golden, there's good news on the horizon – both games are on the cusp of being released for modern consoles, including PlayStation, Xbox, and Nintendo Switch.
While you can already play the games on other platforms, January 2023 will introduce additional ports to let even more people play these classics. The success of Persona 5 reinvigorated the franchise and helped spark renewed global interest and likely contributed to these long-awaited game releases.
Although the series has maintained a steady fanbase over the years,, it's only recently that the wider gaming community has recognised the franchise for its intricate and heartfelt tales of friendship and love in strange and supernatural circumstances.