History in the Making: Joseph Deen Signs a Professional Gaming Contract with Team 33 at the Age of Only 8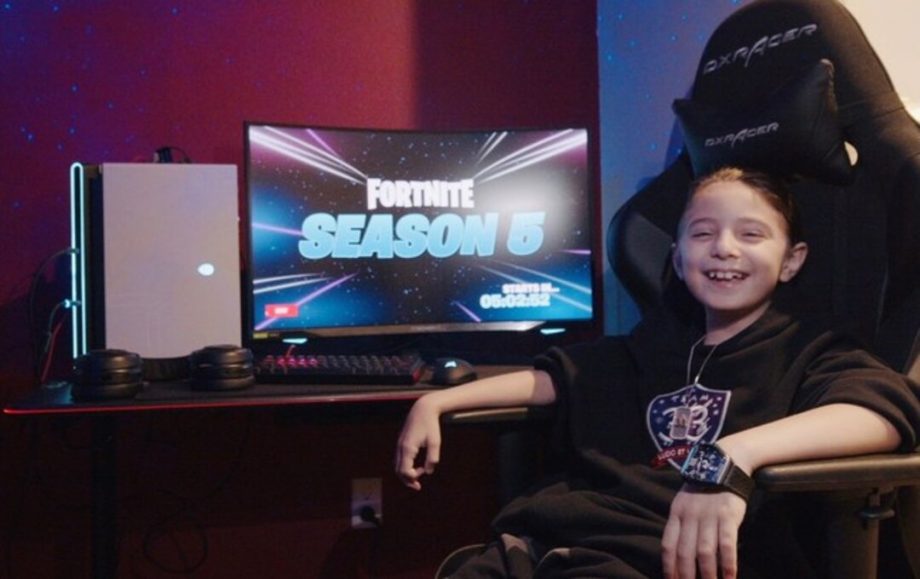 Team 33, a new eSports franchise and a completely unknown entity till now, has made their presence known to the gaming world by signing an eight-year-old kid earlier on friday. The news was confirmed by Darren Rovell, a popular American eSports reporter. The wonderkid is named Joseph Deen and he was signed directly into Team 33's Fortnite division. According to Rovell, he will be given a stellar gaming setup worth almost $5,000 and also a whopping $33,000 signing bonus. Team 33 has apparently been in touch with Deen over the last two years and has finally made it official.
Tyler Gallagher, Co-founder of Team 33 expressed his utter delight at the announcement by saying:
"We are beyond excited to have Joseph on our exclusive Team 33 roster. We have secretly been scouting talent for our roster and games over the last few years and are proud to officially sign Joseph. We made it a point to train him over the past few years because young gamers are the future, and we want to start training them early."
The headline-making announcement took place at Team 33's own facility in Los Angeles, California. The chic facility features prominently on their official website. They have mentioned the facility as a gaming haven designed for eSports gamers and enthusiasts, gaming entrepreneurs, and all kinds of artists. Team 33 has also gone on to claim that the facility has already been checked out by the likes of Drake, Post Malone and Travis Scott, among other celebrities,
According to the press release, all the focus of Team 33 is currently on building up a killer Fortnite roster and then expanding its scopes into other popular titles like Counter Strike: Global Offensive (CS:GO), Call of Duty, League of Legends, Valorant, Rocket League and World of Warcraft etc. There is no player or roster listed yet on Team 33's unique website, focusing firmly on the guests, facilities and different links and information, for now.
The signing of Joseph Deen has, though, stirred quite a bit of controversy. With Deen's age yet to reach double figures, the hot issue of children (minors) being lured into eSports/gaming contracts has come back to the limelight again. Ryan Fairchild, a famous eSports attorney has rightly pointed out after the announcement that Team 33 is cleverly using certain loopholes in order to maneuver around the laws. But he was also quite skeptical about Team 33's unethical abuse of those loopholes.
Another similar case happened when popular eSports organization "FaZe Clan" signed "H1ghsky1", a 12-year-old Fortnite player, who was initially unveiled as a 13-year-old by FaZe. According to Fortnite's terms and conditions, all the players competing in its official tournaments need to be at least 13. The same applies for the game's streamers on Twitch.
Last June, the Twitch account of "H1ghsky1" was subsequently disabled and his official Twitter account was also deleted after his real age was exposed. The talented gamer, though, is still a valued member of the FaZe team, frequently creating unique and interesting content on his YouTube channel. Only time will tell whether the same fate awaits Team 33 and their sensational new recruit Deen, or this partnership goes on to open up unlimited possibilities for the future of the gaming industry. One way or another, it's bound to make history.