DOTA 2 7.31d Patch adds Marci to Captains Mode, a new Battle Report feature, and more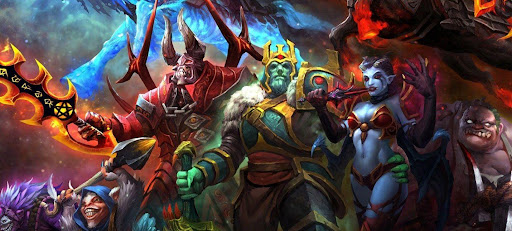 The Dota Plus Summer 2022 update is here! As the competitive players gear up to book a spot in the Dota 2 2022 International, casual players are in for a new season with DOTA 2 patch 7.31d. Valve seems to be pulling out all the stops with the 7.31d as Marci gets a Captains Mode upgrade, Battle Report feature is added and so much more! Here are the complete Dota 2 7.31d Patch Notes.
DOTA 2 Patch 7.31d will be the last seasonal update before the Third and Last Major that is set to be celebrated in August, in Arlington, Texas. Valve announced that the DOTA 2 7.31d was originally delayed as the next patch included new features and some pretty big changes.
DOTA Plus is typically a monthly subscription, and it includes tools for players such as selective matchmaking, statistical analysis, new maps, exclusive cosmetics, and more.
With the new 7.31d patch, DOTA Plus is set to include the DPC summer tour Fantasy League, new Guild Rewards and Treasures, new ways to earn Shards, and a few more innovations that Valve is reserving. The Battle Medals system could be one of them. The Battle Pass is set to be released later this year. Valve wants users to continue enjoying the Battle Pass post The International.
Marci is now available to be used in Captains Mode, making her eligible for competitive gameplay. Roshan can now attack Ward units and instantly destroy them if there are no other units within the melee range. These changes will definitely stir up a new battle for the Dota Pro Circuit's Summer Tour.
Speaking of battle, the new Dota 2 update brings quite a lot of new content for the decade-old game which Valve has specifically labeled as the "Battle Report." It includes several new features that basically showcase detailed stats and information about a player's performances in the previous season. One can compare their stats in comparison to other players at their skill level, earn new rewards, and more. This feature is exclusively available only for Dota Plus members and will refresh at the start of each season with a new report.
Additionally, players can actively avoid playing with certain users using an improved version of Avoid Player feature. One can leave notes on why they blocked a certain player and can purchase more Avoid Player slots using Shards.
A new 'Weekend Spotlight' mode has been included in the Dota 2 7.31d Patch Notes. It's a new queue for everyone to explore various Dota game modes like Turbo, Ability Draft, and All Pick. Using these modes in the Weekend Spotlight, players can earn rewards with Dota Plus Shards until a set limit.
Here is an overview of every new or updated feature included in the 7.31d Patch, which is now live:
Marci added to Captains Mode
Roshan can now attack Ward units if there are no other units within melee range
Roshan can immediately destroy any ward type units
Mana Aura reduced from 2.5 to 2
Battle Report feature added
Weekend Spotlight mode added
Improved Vulkan Performance
Immortal Item spell effects can now be prepared regardless of which item the hero is wears
Clip Builder feature added:
Capture your favorite in-game moments and share them as high-res videos
Edit the start and end time for your in-game clip
Choose advanced rendering features for higher quality shadows and reflections, hidden in-game UI for the duration of the clip, and smoothen the framerates up to 90fps
Improved version of Avoid Player feature
Kill Streak effects can now be purchased with Shards
Summer 2022 Seasonal Treasure has now been made available
Autumnal Treasure 2020 and Wintry Treasure 2020 item sets can now be availed in the Shard Shop for 15,000 Shards each
Hero Relics are available for purchase by all players using Shards, not just Dota Plus members
Dota Plus Seasonal Refresh is live with new quests that offer up to 115,200 Shards throughout the season
New guild rewards are added with new emoticons, sprays, and chat wheels
Eight new Refreshed Seasonal Treasure and Sets are added. Purchase Treasures using Shards such as the Very Rare Frog Courier, and even more sets from the armory
The Battle Pass is to be released later this year
More DOTA 2 7.31d Patch updates are available on their official website.