Canadian CS:GO Pro "missharvey" Launches Her Own Apparel Brand, Dedicates It to Her Community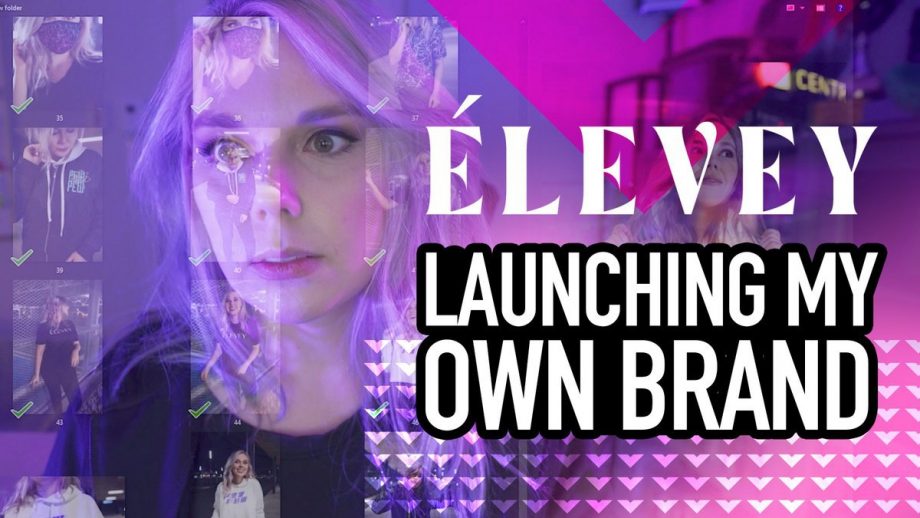 Canadian CS:GO pro Stephanie "missharvey" Harvey, who's also a 5-time CS:GO world champion and nowadays works at CLG (Counter Logic Gaming) as an eSports executive, has launched her first-ever apparel collection ÉLEVEY. She has teamed up with Represent, an American merchandising company, to achieve the incredible feat.
Cataloguing through the packages of ÉLEVEY's product samples, the Canadian CS:GO maestro couldn't have been happier. It's a dream come true for her, as she has always aspired to have her own apparel brand, ever since she has tested success in the gaming arena.
Expressing her endless delight at the achievement, Stephanie said:
"I've been working on ÉLEVEY for months. it's a culmination of everything I've learned so far – about esports, about myself and about what I stand for. It's all about how to be a better person, we tried to put that into apparel, a physical sign of 'hey, I stand with you, I'm all about making the world a better place'. ÉLEVEY is about uplifting one another, and putting ourselves into the world as the best digital citizens we can be." 
The first ÉLEVEY apparel collection features fashionable hoodies, unisex tshirts and tops, stylish jackets, and masks, designed truly for pure comfort, uncompromising quality, and exceptional functionality. The much-anticipated collection is called "Rose Water".
For Harvey, though, her community always comes first. The whole ÉLEVEY team has focused highly on combining different angles and aspects of the vastly growing eSports culture, the pop fashion culture and also different artistic inspirations. The journey has been exciting for the team. Each piece of garment was specifically hand-picked by Harvey herself, as she emphasizes the quality of her products above everything else. All the designs have been devised for a universal fit, ranging from a minimum of "XS" to maximum of "4XL". Being an active advocate against cyberbullying, Stephanie has committed a whopping 75% of ÉLEVEY's mask sales to the multiple-award-winning anti-cyberbullying organization "Cybersmile Foundation".
Being a representative of the early days of eSports in Canada, "missharvey" still recalls days when she and her teammates had to wear ill-fitted team jerseys without an option. Those days, eSports was a miniature industry and had a very limited scope in branding. In missharvey's words:
"I am committed to my community and to giving back to them – ÉLEVEY is a tool to give back. With Rose Water, we put comfort first, closely followed by meaning. We're being very strategic in how we position this brand. It's not about being my fan, it's about being your own fan."
A record world championship winner of competitive CS:GO (Counter Strike: Global Offensive), and also a durable Canadian female pro-gaming pioneer and icon, Stephanie "missharvey" Harvey has gone on to achieve unbelievable heights in her career, and is now the Country Director of Esports Franchise Development and Outreach at Counter Logic Gaming in Canada. She has previously worked at Ubisoft Montreal as a game designer. She has also been dedicating a massive chunk of her time to raise awareness for developing healthy gaming habits, equality in gender sensibilities, and against online fraud and toxicity. She is, additionally, a Canadian representative of the International Olympic Committee, a DreamHack Montreal spokesperson and also has a web series based on her life named "Vie de Pro" which can be watched on the streaming platform RDS Jeux Vidéo. Her celebrated career —17 years as a gamer and 7 years as a game developer — has been rewarded with top-class achievements like a place in BBC's 100 women, Forbes' top under-30 women, and the acclaimed title of "Canada's Smartest Person" on CBC.