Zimbabwe cricket team will be looking for a strong comeback against Pakistan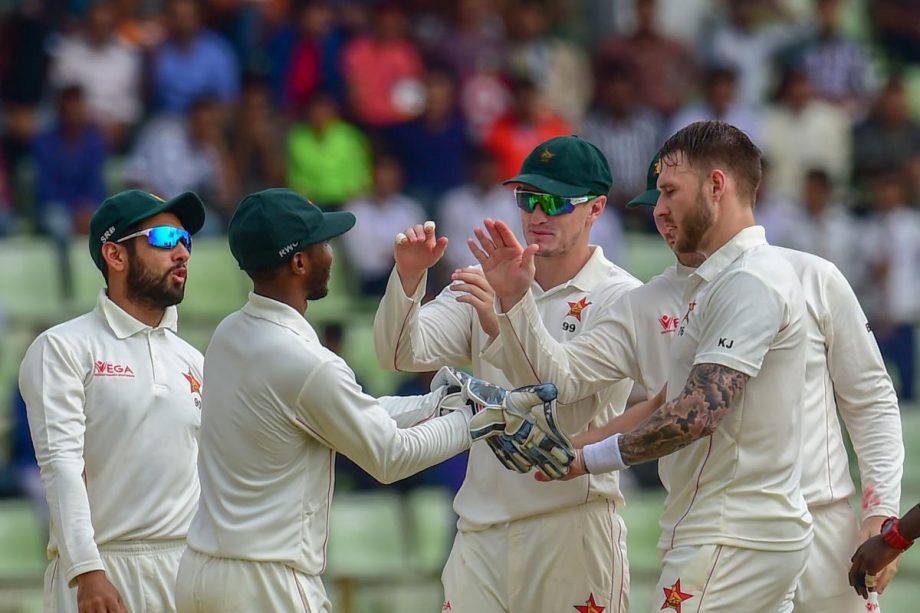 PAK vs ZIM - PAK won the first test
After losing the first test to Pakistan by an innings & 116 runs, Zimbabwe will be inspired for a comeback in the second test. ZImbabwe's batting coach Stuart Matsikenyeri has urged his batting line up to be much more strong for the upcoming second test which will start on friday at Hazare ports Club.
"No doubt that we were poor as a batting group in the first Test and we didn't do ourselves any favour to put the team in a position to compete, so it's something that the batting group has taken responsibility for,"

he said.
"What we have done in the last few days is to work hard so that we can come back strong in the second Test. We have gone down in one Test. It doesn't mean that we can't come back. Obviously they are on a high, but we want to come back with a win."

he added.
Matsikenyeri also appreciated the talent Zimbabwe team has by saying
"I believe we have the quality and we have got the guys with the technique. It's a matter of applying ourselves and being mentally stronger which is an area we identified as having lacked in the first Test,".
"We also want to polish up on our shot selection and generally, just the ability to stay on the crease for a lot longer, that's what Test cricket is all about."

he added.
Zimbabwe's batting coach also highlighted the fact that the team had less opportunities to play with the red ball cricket in past few years but now things are changing for them.
"We will have a lot more opportunities, that's what we want. This second Test will be our fourth in the year and potentially, we will have more against Bangladesh and Afghanistan. That's what we need for the guys to continuously get exposed. As long as we have the experienced guys such as Brendan Taylor, Sean Williams and Regis Chakabva, they will help the youngsters, who have the talent and skill but require more game time." he said

he said.
This will be Zimbabwe's second & final test in the tour of Pakistan.