Virat Kohli To Travel With Large Squad To Australia As Selectors Play Safe During Pandemic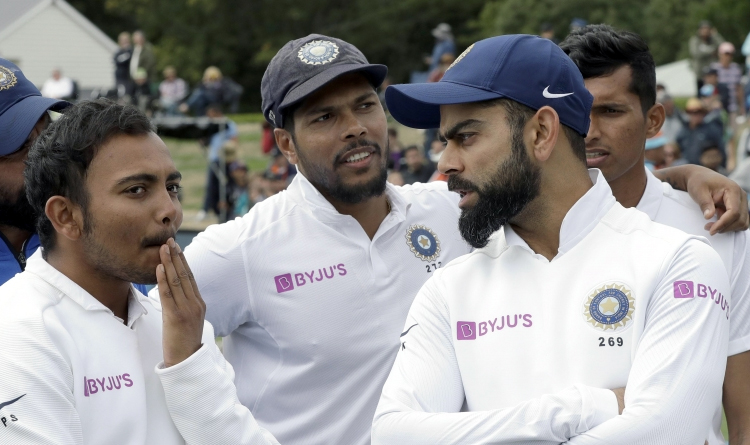 Assosiated Press
Thirty-two cricketers, including Indian "A" players, will fly to Australia from Dubai after the IPL when Virat Kohli leads the team on their first international assignment during the pandemic.
The two-month tour will feature three T20 internationals, three ODIs, and four test matches, and teams for all three formats will be selected in one go.
Traveling with a large squad will also ensure enough touring players for training matches between Indian players ahead of the test matches scheduled for mid-December. The total number is set at 50 as support staff and selectors will also be moving.
However, the Cricket Control Board of India (BCCI) will not allow families to travel on tour. For the IPL, BCCI left it up to the teams to decide whether wives can travel to the UAE.
The tour is scheduled to begin with the T20 Internationals in the third week of November, but Cricket Australia has yet to finalize the itinerary. The IPL final will take place in Dubai on November 10. The senior selection committee, which could meet in the next few days, has been informally informed by BCCI to select a great team for the entire Australia tour.
"They were told at the selection committee to choose a team as large as they want. We want the backup players to be ready and in Australia throughout the tour. If a player gets injured, there shouldn't be a situation to call an Indian player. Normally we could send a replacement player from India, but during those times, with the quarantine rules in place, we don't want to be in a situation where we are running out of players"

BCCI officials
It is learned that the players who are not likely to play the test series will be sent home after the end of white-ball cricket, once the selectors have kept enough reserves, which will remain in Australia.
BCCI expects CA to release match dates later this week. Cricket Australia has confirmed that the first test match will take place day and night in Adelaide.
"Cricket Australia sent us an itinerary. We will play three T20Is, three ODIs, and four tests there. The first test will be a day-night match in Adelaide. The dates are yet to be finalized," BCCI President Sourav Ganguly told the media.
The BCCI has also asked Cricket Australia for changes to the 14-day quarantine policy for Indian players. BCCI wants Indian players to be quarantined for seven days, after which they are allowed to use the training facilities while being in a bio-secure bubble facility.