The first ODI match between SA and ENG postponed after a South African player tested positive for Covid-19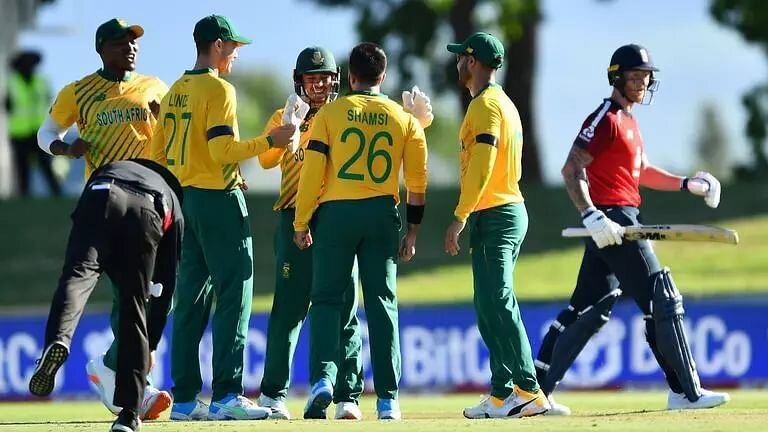 The Sentinal Assam
SA vs ENG: The first ODI match between SA and ENG have postponed on Sunday, December 6 after a South African player tested positive for Covid-19. 
The first ODI match between South Africa and England has postponed after a South African player came positive for Covid-19. CSA (Cricket South Africa) has confirmed the news on Friday, December 4, 2020.
"CONFIRMED: Cricket South Africa and @ECB_cricket confirm the postponement of the first ODI of the three-match series to Sunday, December 6 2020,"

CSA tweeted. 
"This decision results from a player from the Proteas team testing positive for COVID-19 after the teams' last round of scheduled testing performed on Thursday,"

said CSA in the series of tweet.
"In the interests of the safety and well-being of both teams, match officials, and all involved in the match, the Acting CEO of CSA, Kugandrie Govender as well as the CEO of the ECB, Tom Harrison, have agreed to postpone the first fixture to Sunday,"

it added. 
The first ODI  scheduled to be played at Newlands, Cape Town and it was part of the three-match ODI series. It followed by a three-match T20 series which England white-washed by 3-0. In that series too, there were players in South African squad who tested positive for Covid-19.
"Fingers crossed, first of all, that the players are ok and then they'll try to work out the proximities – which he's been with and presumably they will test everybody else too. Let's hope we can get the three games on,"

the former England captain said.
"We wish whoever it is getting well as soon as possible. It's just part of the world that we live in at the moment. In fact, in South Africa, there has been – like in most parts of the world – a spike. They're talking about closing things down,"

fellow Nasser Hussain added.
One South African player tested positive on November, 19, and the other was reported positive on November 21. The T20 matches had played on November 27, 29 and December 1.
The last two ODI matches are scheduled for December 6 and 9 at Paarl and Cape Town respectively.