Shardul Thakur – I have no injuries, ain't bowling since KKR is 'full of allrounders'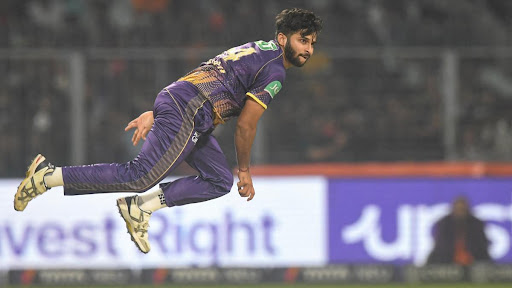 In the current IPL, Shardul Thakur hasn't bowled regularly for KKR
According to Shardul Thakur, he has no injury worries and is just not bowling for the Kolkata Knight Riders in the IPL 2023 season because the team has too many all-rounders.
"We have a side full of allrounders with [Andre] Russell, Sunil [Narine]… we have got maximum of eight bowling options that also includes Nitish [Rana], who also bowls an over or two nowadays,"
A day after KKR's last-ball victory over Punjab Kings, Thakur, who missed three games this season due to an injury, spoke with PTI.
He has taken four wickets in just 14.5 overs in six bowling innings, for an economy rate of 10.78. Thakur was not one of the seven bowlers that KKR utilized in the game against Kings.
"It also depends on the situation of the game, if the captain feels the need to bowl me or not bowl me completely depends on him,"

Thakur said.
"As far as the team's strategy, decision-making is concerned, I would not pay attention to it a lot.
"I had a small niggle, so I didn't play a few games. When I came back, I didn't bowl as I was not bowling-fit. But yes, now I'm back to bowling and hopefully whenever I get the ball, I will get the job done."
In the India team for the World T20 final, which will be played at The Oval versus Australia starting on June 7, Thakur is one of five fast bowling possibilities.
The starting lineup includes Mohammed Shami, Mohammed Siraj, Jaydev Unadkat, and Umesh Yadav, while Mukesh Kumar is a member of the backup group. As a result, Thakur, 31, has a lot of work to do to maintain his physical fitness.
"It is difficult and not easy. It's difficult in the sense body-wise, because when you go in for practice, you literally have to do everything – fielding practice, bowl and bat," he said. "On top of that you have to do a bit of running around to stay fit.
"Overall, it's not easy but yeah that's the challenge in modern day's cricket that you have to manage your body to stay fit and keep going."
In the IPL, Thakur has been more helpful to KKR's cause with the bat, totaling 109 runs from 61 balls at a strike rate of 178.68. These numbers were helped by the 29-ball 68 he scored against Royal Challengers Bangalore at home in the first game of the tournament at Eden Gardens.
"I always try to contribute with the bat whenever I get an opportunity," he said. "Obviously, I succeed and fail on fewer occasions. But that's completely part and parcel of the game."
"There is no preferred [batting] number, whenever the team asks me to bat, I'm ready to do it. In fact, in a game like T20, I'm ready to bat at any position.
"I padded up in a lot of games and they could have sent me at any position. In fact, I had padded up to go at No. 3 against Punjab Kings. The T20 game is such that you need to be ready at any given position."
"Overall, I'm enjoying my time at KKR. We come up with different ideas and strategies against the team, against individual batters. But it all depends on how bowlers are executing their skills in the middle."