Pakistan tour of New Zealand: Shoaib Akhtar slams New Zealand cricket "behave yourself" over tour cancellation threats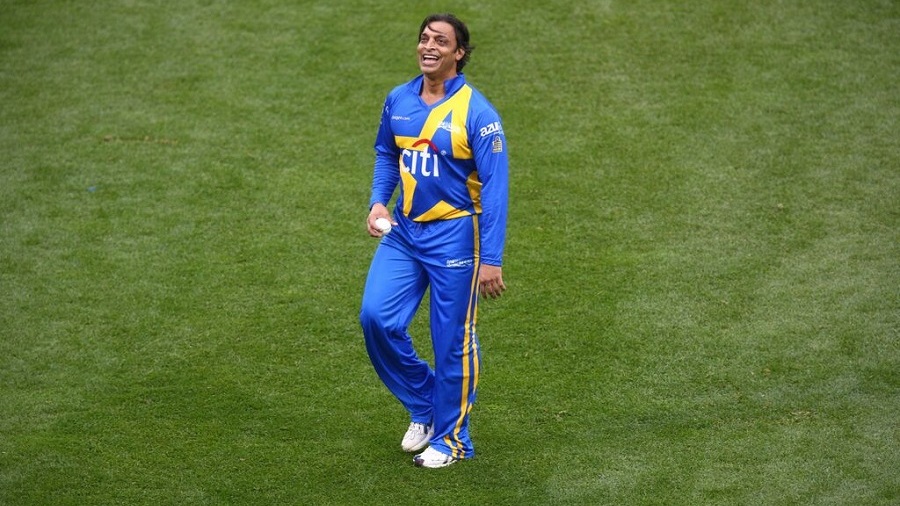 espncricinfo.com
Rawalpindi Express, Shoaib Akhtar gets angry on New Zealand cricket over tour cancelling threats. He warns New Zealand cricket by saying: "behave yourself."
The Former Pakistan Pacer, Shoaib Akhtar has given a strong reply to NZC for giving tour cancelling threats to Pakistan. He says that he is hurt and disappointed over the NZC statement.
It was announced on Thursday by NZC that 6 Pakistan players have contracted Covid-19 and they are not following the sops properly.
Shoaib Akhtar reacted to this statement on Friday on his YouTube channel. He accused NZC of treating the Pakistan national team as a club team. The 45-year old also said that NZC should be indebted to Pakistan when they are touring New Zealand in these odd times, and they are also not getting any money for the tour.
The Pakistan players that have been infected are named on social media. These players include former captain Sarfraz Ahmed, Abid Ali, Mohammad Abbas, Rohail Nazir, Danish Aziz and Naseem Shah.
Pakistan cricketers have been given a "Final warning" after violating the sops in Christchurch. The Ministry of Health said that several members were seen breaking the rules in the video surveillance cameras.
However, Shoaib Akhtar thundered on NZC for giving a tour cancellation threat to Pakistan national team. The tour is due to begin on December 18th with a T20 game against New Zealand.
"New Zealand's comment that if Pakistan's team's SOP (standard operating procedures) is not in place then we will cancel the tour is below the belt,"

Akhtar said on his YouTube channel.
"I want to give a message to New Zealand board (NZC) that this is not a club team, it's Pakistan national cricket team,"

he said.
"You will get the broadcasting rights money. So, you should be indebted to us that we decided to tour your country in such difficult times. You are talking about Pakistan – the greatest country on the planet – so behave yourself and stop giving such a statement. Be careful next time. Pakistan team now needs to smash them in T20 series,"

said the Rawalpindi Express, Shoaib Akhtar.
Shoaib Akhtar who is recognized as a merciless fast bowler. He bowled the fastest ball ever which is 161.3km/h. The record for the fastest ball ever is still with Shoaib Akhtar, and he took 247 ODI wickets. He said that Pakistan Cricket Board should threaten to boycott NZC.
"The PCB should show some toughness,"

he said.
"If I was in their place, I would have given a statement saying that if New Zealand Cricket isn't happy, we won't play them and will bring our team back and we won't play against you for five years,"

Akhtar said.
He did not criticize only New Zealand Cricket but also blamed Pakistan Cricket Board for sending Pakistan players to New Zealand on a commercial flight.
"When the tour of England was organized, players were sent on chartered flights. But this time, first you went to Dubai, then to Kuala Lumpur and then to Auckland. Does the PCB's brain not work and realize you could have organized a chartered flight?"

the pacer said.
The CEO of PCB, Wasim Khan, has warned the players to obey SOP's or they NZC will take strict action against them. In a voice of Whatsapp, he said that he had given the 'Final Warning' from NZC and New Zealand government.
"They have told me straight away that one more breach and they will send the whole team back. They have zero tolerance, and they have given us a final warning. I know it's difficult times for you and it's not easy. Please observe 14 days, then you will get freedom in New Zealand to go out in restaurants and roam around, but please adhere to full protocols,"

said Wasim Khan.